After two years of pandemic pivots, the Boys & Girls Club of Bangor hopes a return to normal programming this summer will help give students a much-needed boost for the coming school year

Throughout an evolving pandemic, the Boys & Girls Club of Bangor has pivoted again and again to serve the changing needs of the children they serve as well as their families.
In the spring of 2020, it was distance mentoring by phone and lunches dropped off on doorsteps. That summer, children were spread out across a gym floor as a teacher on Zoom tried to close some of the learning losses in math and literacy. Last summer, any flow in programming could be interrupted by weeklong quarantines.
This summer, things have finally approached normal, said Club Executive Director and 2017 John T. Gorman Fellow Cat Myatt. The masks are gone and so are the quarantines; back are weekly trips to state parks and "HYLAs" – high-yield learning activities to engage kids and reinforce what they've learned in the classroom.
"It's an amazing feeling," she said of the return to pre-pandemic programming. "It's reinforcing that what we were doing all along was incredibly important, and that our staff and families didn't lose sight of our goals during the pandemic, even if we had to change gears and do things a bit differently."
Still, challenges remain. A family's low income can present a major barrier to a student's academic achievement, and 85% of the Club's members rely on public assistance.   "I think the biggest challenge is feeling that some of the children are really struggling academically and falling further behind – the hurdle that was already there has grown a little bit bigger," Myatt said. "So our work is that much more important right now."
What has characterized the Boys & Girls Club of Bangor from its start in 2014 is its responsiveness to the needs of the children and families they serve. The Club is based in the Capehart Neighborhood, a public housing community managed by Bangor Housing – an organization that has distinguished itself by successfully using a two-generation approach to support the overall well-being of the families it serves. Bangor Housing's signature Families Forward program, for instance, connects cohorts of families to social capital, health resources, post-secondary education and career opportunities, wealth and asset development, and childcare.
The Boys & Girls Club is a critical spoke in the wheel of Families Forward efforts, and both programs closely coordinate to support the success of the other. (It helps that the Families Forward Director is Liz Marsh, Myatt's twin sister.) "Our goals go hand in hand," Myatt said. "If the parents are succeeding, the youth of the program have a greater chance of success." The programs coordinate, and the Club ensures that parents have access to quality care for their children so they can attend work, education and other opportunities.
But Myatt said the Club is about more than providing childcare to benefit families: it's about supporting youth so they can be successful in life. Its mission is to enable children to reach their full potential, with a major goal of all members graduating high school with a plan for their future.
From its youngest members to its oldest, the Club is marking its commitment to these goals this summer with two initiatives funded by the John T. Gorman Foundation: a Kindergarten Boot Camp and a Work-Based Learning Program for Teens.
Kindergarten Boot Camp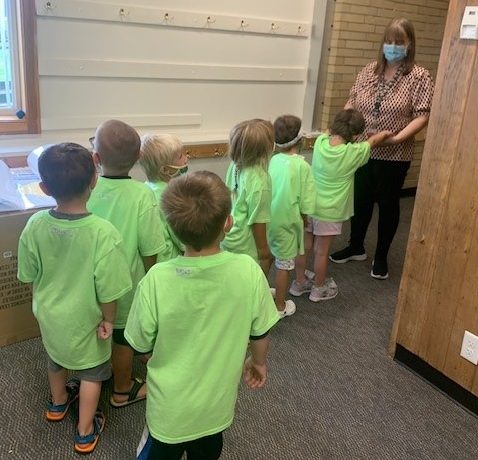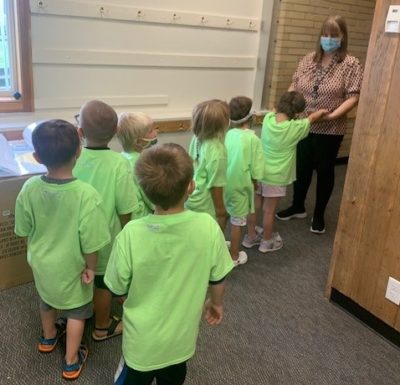 Many of the young children from the Capehart neighborhood going into kindergarten have not previously had exposure to a structured learning environment outside the home, including daycare or preschool, Myatt said. In prior years, teachers have expressed that a considerable amount of time in the first months of school is spent acclimating these students to a new kind of environment and social routine.
"These youth are already possibly developmentally behind their higher-income peers who have had exposure to a greater range of learning opportunities," said Myatt. "Then we're taking several weeks of school to get them ready for school? Let's do that before they even get there."
Offered just before the start of the school year, the one-week bootcamp program will help smooth the transition to elementary school in several ways, including teaching them daily structure, self-help skills, and recognizing their written names.
"But we're also practicing things like lining up and how to give your attention when a teacher asks for it. We do a meal at breakfast so they can try opening things and ask for help when they need it," Myatt added. With an understanding of these basics, the goal is for students to be able to better focus on learning in the early days of school.
Work-Based Learning Program
While the youngest Boys & Girls Club members are just entering school, the oldest are now in high school and contemplating their next steps. After parents in Capehart expressed the wish for programming to help older youth access their first experiences in the workforce, the Boys and Girls Club developed its very first Work-Based Learning Program. The paid internship program will train five 14- and 15-year-olds as counselors-in-training this summer, with three more in the coming school year.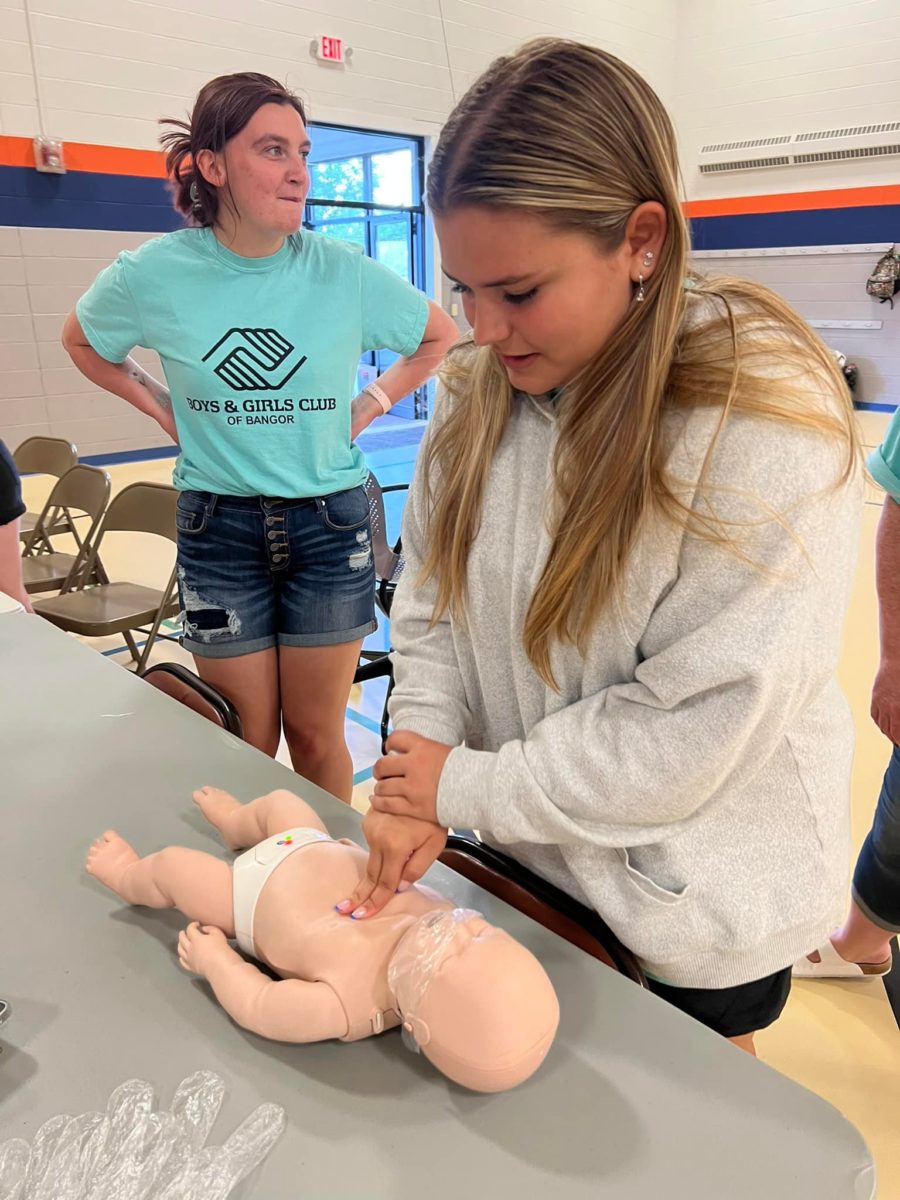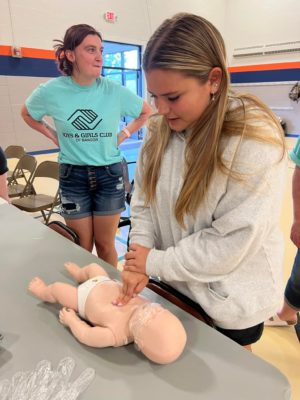 "We're basically teaching them how to be employees, but we're also teaching them how to work with kids," Myatt said. "In my opinion they're going to be the best youth workers in the state." Over two weeks of training, they learned about youth worker rights, sexual harassment, and youth development. Now they work 33 hours a week alongside professional counselors, and receive extra coaching and feedback as they make progress on individualized training plans.
"We might lose youth in this neighborhood if we don't engage them in the next thing (in their lives), which is employment. And why would we not want to provide that experience in a setting they're already familiar with?" said Myatt. "They're not just getting a paycheck, they're getting coaching. If they had just gone off and found a job on their own, it would have been a very different experience for them."
'We will pretty much do whatever it takes to help them succeed'
Though glad to be back to normal, and offering the full range of engaging opportunities, Myatt said there was a benefit to the pandemic pivots.
"It's almost like we're able to shine again," she said. "The kids understand that we were doing our best during the pandemic. It reinforced that we're really here for them – and that we will pretty much do whatever it takes to help them succeed."