Jenna Mehnert: Supporting Mental Health at a Stressful Time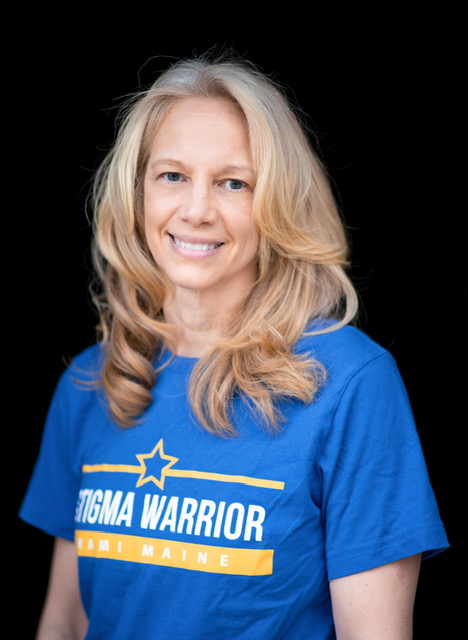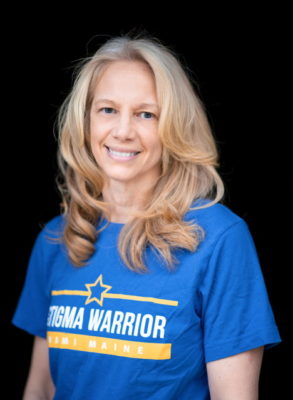 As Executive Director of the National Alliance on Mental Illness Maine (NAMI Maine), Jenna Mehnert's Fellowship goal is to support the mental health of all Mainers. That goal has certainly been a matter of great importance as the outbreak triggers anxiety among many and poses particular challenges for those living with mental illness whose support systems have been disrupted.
NAMI Maine provides education and advocacy to better support adults with significant mental health diagnoses. It has many programs, among them peer support groups, trainings for family members, a helpline to assist callers with navigating mental health resources, post-suicide support, and overseeing respite services for families – the chance for a professional to work with an individual at home so caregivers can take time for themselves.
The respite work has become even more important during the pandemic, Mehnert said, because families are leaving their homes less often than before. The challenge has been continuing the service, and even increasing it, during social distancing. NAMI Maine worked with the state to increase the amount of respite time available to families while putting new guidelines in place to limit the health risks.
In other ways, the organization has expanded its services. A staff member who normally helps first responders deal with a traumatic event now assists front-line workers in health care to try to prevent the stress and trauma from leading to future mental illness.
NAMI Maine also created new tools to offer alternatives to in-person support and assistance. Callers to the helpline are now able to check in with volunteer clinicians who can help assess what they need and identify next steps for help.
Mehnert said young adults in particular are in need of assistance during this time, but are much less likely to call someone for help. A new tool was needed.
"I was significantly worried about the amount of disappointment that the 14 to 21 year old group was facing right now," Mehnert said, in their lost connections with friends and the events that come at the end of the school year. "That population of folks who we know are at increased risk of suicide because the executive functioning part of their brain isn't fully developed. To them, it feels like the end of the world so it's difficult cognitively to see past that."
In response, NAMI Maine has launched a text line where teens can text their questions and concerns and hear back from trained individuals who are also young adults. (The new tool was made possible with grants from the Maine Health Access Foundation and the John T. Gorman Foundation.) Over ten young adults reached out on the first day alone.
Next >> David Dorr: Trauma-Informed Approaches to Helping Students Through Pandemic