Keisha Beal, a 28-year mother from Rockland, recently participated in the Building Advocates Leadership Program, an initiative of Good Shepherd Food Bank funded by the John T. Gorman Foundation, to empower those who have experienced food insecurity as advocates. An important part of the process was having participants share their powerful stories—and to have those stories heard. Here is Keisha's, in her own words.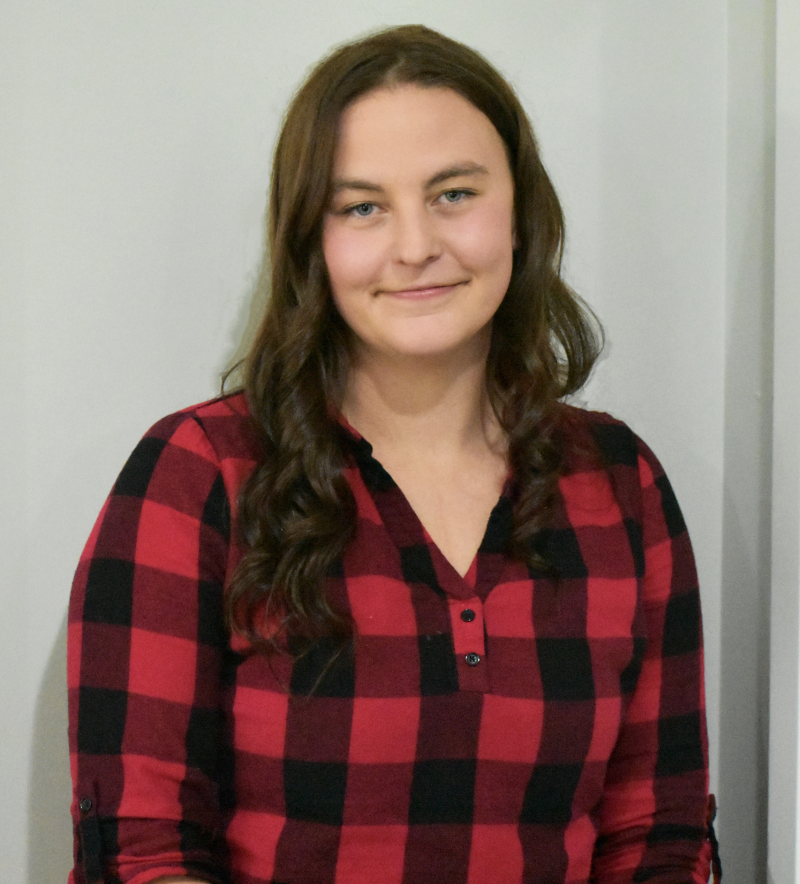 I am a survivor of generational poverty. My mom became a single mother raising me on her own after my father was murdered when I was 7. She worked minimum wage jobs to make ends meet and did everything in her power to provide for me. This also included asking for help, which isn't the easiest thing to do. I remember waiting in line at food pantries, paying for our groceries with paper Food Stamps, and getting my winter clothing from local churches. I remember filling out scholarship paperwork in order to participate in extracurriculars like Girls Scouts and basketball because we didn't have the money to have food, let alone all of the extra things kids like to do.
When I became a mom myself as a teenager, I realized how much food really mattered. By 18, I had three kids and little to no income. I didn't receive any child support and my education and employment history was minimal at best. I had to provide for my children, so I navigated the resources that were available to me, which wasn't always easy.
And it wasn't until I became a mom that I fully realized the impact of stigma surrounding food security or poverty in general. The emotional toll of not being able to provide for them is stressful in itself. It's definitely demoralizing and defeating. As I was trying to be a good mom and provider, it was one of the bigger challenges I had to face.
I know how it feels to have just enough to scrape together a meal for my family of six. I know how it feels to be scolded by the person impatiently waiting in line while I pay for my peanut butter and milk with my green-and-white WIC checks. I know how it feels to get denied help from our government for food assistance because I was $4 over the income guidelines. I know what it feels like to say no to my children when they ask for snacks or a second helping at dinner and I just don't have it to give. I know how it feels to be shamed for needing a helping hand. I know how all of this feels.
Poverty is not natural. It is a social construct. It isn't the fault of the needy, or the responsibility of the charitable to ensure that aid is available. When you find yourself on a fixed income, you lose your job, your car breaks down, or, God forbid, a family member passes away—the reality is the majority of people are just one crisis away from being food insecure.
One of the organizations that has really been a big part of my life in dealing with food insecurity is Area Interfaith Outreach. I've been a client with them for over 10 years. They are compassionate people who volunteer and advocate for support services, including food insecurity. When I couldn't stretch TANF and SNAP benefits to make ends meet as an unemployed teen mom of three, AIO was there. When I lost my SNAP benefits altogether because I got a full-time job and no longer met eligibility, AIO was there to give me food and encouraging words to get me through the month. When I started college six years ago I struggled financially, but AIO was still there with a congratulatory embrace and well wishes for my future.
A few years ago, when my son attempted suicide in the third grade, I had to commit him to a psychiatric facility five hours away, because the only bed available was in Fort Kent. AIO was there to let me cry on their shoulder. They cried with me and offered me gas vouchers so I could afford to visit him, and gave me food to leave at home in my absence.
Flash forward six years later from starting college, I am married to a wonderful man, have an awesome stepson, and will graduate in May. I have an internship and four different agencies interested in having me apply, and I will have my Bachelor's degree in mental health and human services. My son is also doing a lot better—he's really overcome a lot of barriers.
Since doing this Building Advocates Leadership Program, I've really thrived and benefited from a lot of skills that they have taught me. I definitely feel more confident in owning my story and my truth, and am excited to be on any kind of bandwagon that involves food security. That's my story.