Resource Library
The John T. Gorman Foundation strives to be data-driven and results based and seeks to promote information and ideas that advance greater understanding of issues related to our mission and priorities. In our effort to promote these values and inform the work on our priority areas, we offer these research and best practice resources collected from reputable sources across the country. The library also includes briefs and reports the Foundation has commissioned or supported, a listing of which can be found here.
We invite you to check back often, as this list is regularly updated.
---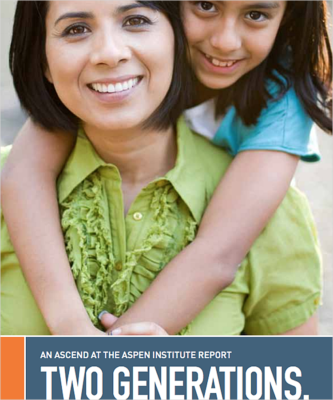 Two Generations, One Future: moving parents and children beyond poverty together
March 13, 2013 – Families
Ascend at the Aspen Institute was launched with catalytic support from a core circle of investors with the mission to serve as a hub for breakthrough ideas and proven strategies that move parents, especially women, and their children beyond poverty toward educational success and economic security. This paper outlines the emerging case for and shares a framework for two-generation approaches.