John T. Gorman Foundation issues a challenge grant to support the expansion of successful recovery program for families affected by substance use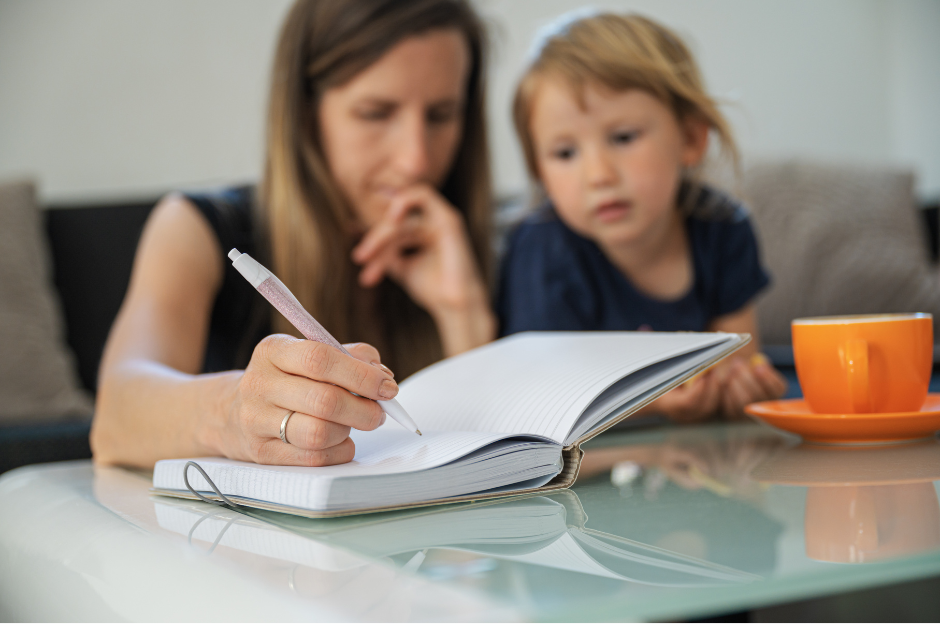 If you pick up the phone at McAuley Residence – a residential substance use recovery program serving women and their children – there's a good chance that the caller will be inquiring about openings. Unfortunately, there is rarely space available due to the program's current capacity.
"On any given day, we'll have three to five calls at each location from women we will not necessarily be able to serve," said Melissa Skahan, Vice President of Mission Integration at Northern Light Mercy Hospital, which operates the McAuley Residences in Portland and Bangor. "It's hard, because these are women who desperately want support in transforming their lives and their family's."
But Skahan hopes that McAuley Residence will soon be able to provide callers with a more hopeful response. That is because they are working to expand the program, establishing four new residences in underserved communities across the state. The new locations could serve 40-60 additional families. While the expansion is still in the planning stages, Skahan said the communities would be among the hardest hit by the opioid epidemic and allow people to access treatment closer to home.
Senator Susan Collins is currently working to secure federal funding for the capital costs of expansion, while the State of Maine has committed resources as well. To support programming at the new residences, the John T. Gorman Foundation is making a 2:1 challenge grant. Starting November 1, the Foundation will provide $2 dollars towards programming for every $1 dollar donated to McAuley Residence's operational endowment, up to $500,000.
Maine continues to see significant demand for recovery support for women with children. Recent data from the Office of Children and Family Services highlight that about one in two children in the child welfare system are brought into protective custody based on parental substance use. And 6.7% of Maine babies were born with substance exposure in 2021, with some counties reporting much higher rates.
Despite this, there are limited options – with limited capacity – for women to receive treatment and recovery supports while remaining or reunifying with their children. McAuley Residence is working to address this critical need. "Through this proven intervention, we really have the ability to break that cycle of generational addiction and poverty," Skahan said.
McAuley Residence not only takes care of immediate needs and recovery treatment, but also supports family aspirations and prepares them for success after completing the program. Importantly, through a carefully structured process, the program seeks to reunify parents who have lost custody or parental rights with their children. Using a two-generation approach, a range of supports, including counseling and early education, are offered to children as well.
By several measures, the program is very successful. Nearly 80% of women stay in recovery after completing the program and 96% reunify with their families.
The Foundation has long partnered with Mercy to support McAuley Residence programming, most recently with opening educational pathways. Funding from the challenge grant would allow families in rural areas of Maine to benefit from this highly successful program. In Portland and Bangor, Foundation funds support an education success coach that works with women on their post-secondary goals and learning opportunities for children as well. The coach has been instrumental in helping women connect with higher-wage career opportunities while establishing a family learning environment with their children. In Bangor, for example, seven women are now successfully enrolled in college, even though none had finished high school before entering the program.
"From education to family reunification to recovery, McAuley Residence has such a proven record of success in assisting families affected by substance use disorder," said Jennifer Beck, Vice President, Programs for the John T. Gorman Foundation. "In allowing McAuley Residence to bring this effective model to more families in underserved parts of the state, the John T. Gorman Foundation is privileged to support this expansion."
For more information about donating, go to: McAuley Residence Endowment – Northern Light Health