Foundation board tours Lewiston at milestone moment for city's Tree Streets neighborhood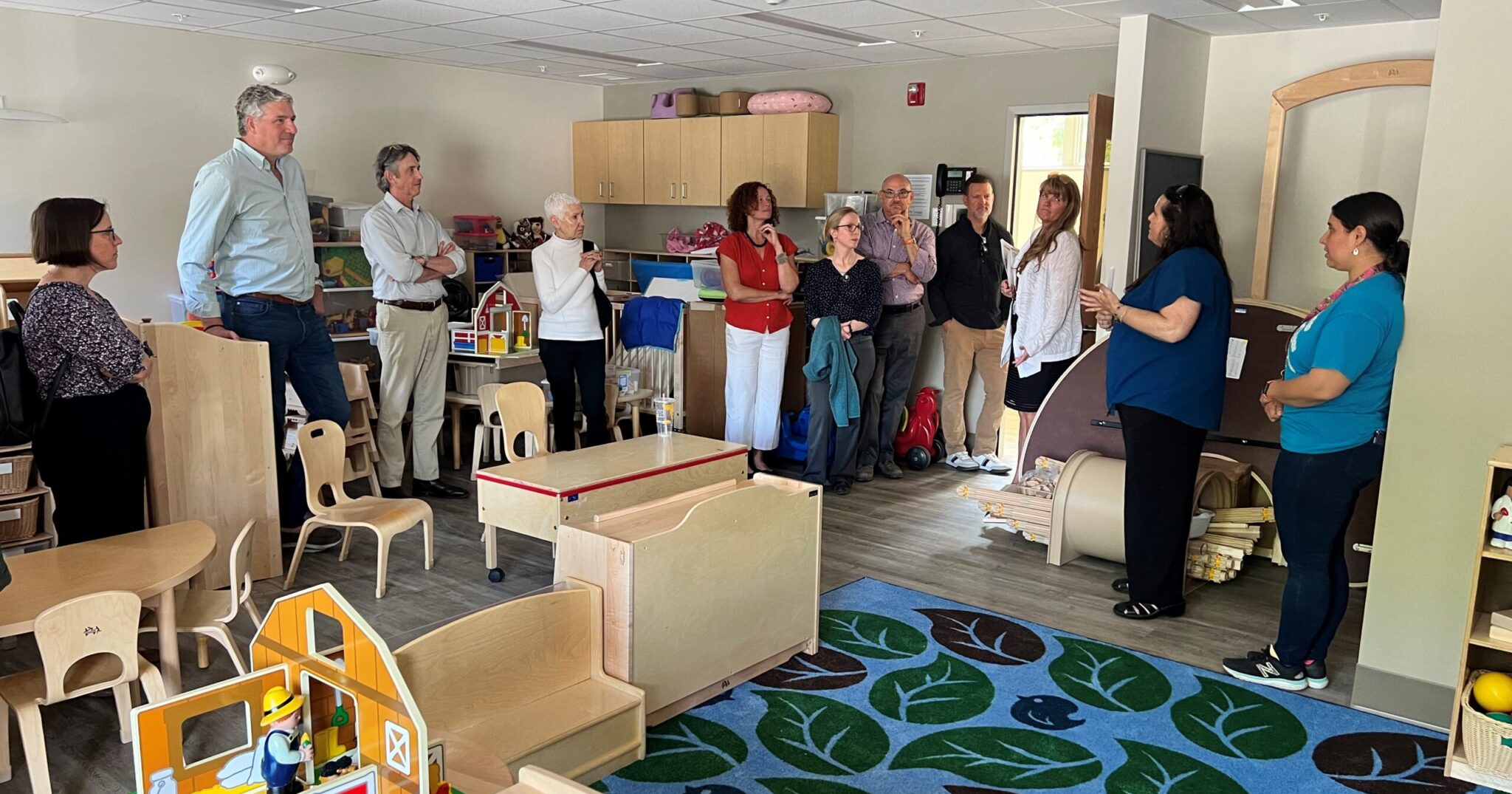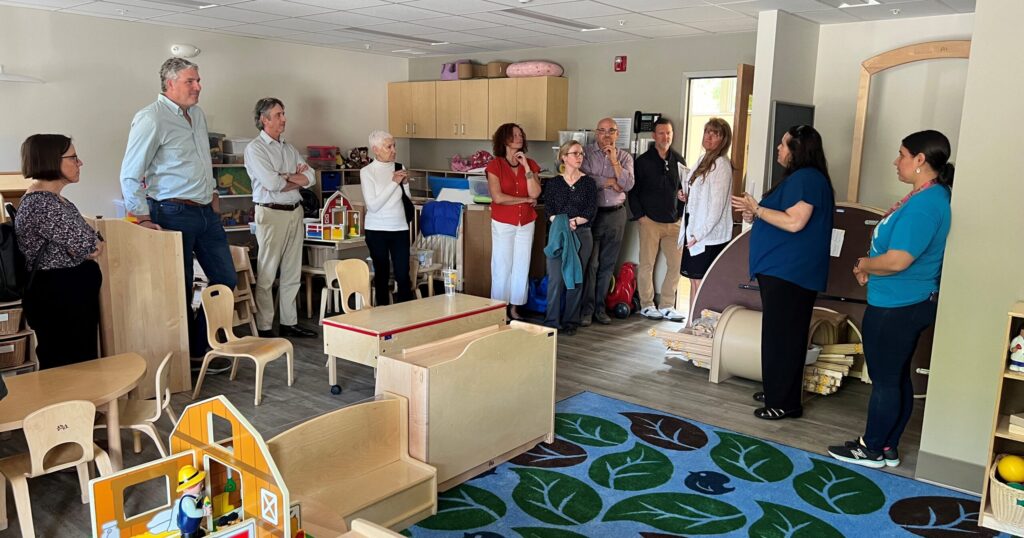 As members of the John T. Gorman Foundation board walked through expanded preschool classrooms, toured new housing units, viewed public artwork, and learned about other recent and upcoming developments in Lewiston's Tree Streets neighborhood at its June meeting, something became quite clear – what a difference five years can make.
During the board's previous visit to Lewiston in 2018, the community was still in the early stages of planning for ways to address the city's high rate of childhood lead poisoning, increase economic opportunity, and build safer housing. Neighborhood needs were being identified, partners were just starting to align, and the vision of a better future was still coming into focus. The potential was obvious, but there were questions. Were the necessary partnerships in place? Could enough funding be secured? Could a plan be made that neighborhood residents could get behind?
By the time board members revisited in 2023, these questions, and more, had been answered with a resounding yes. And while much work lies ahead to address issues in the Tree Streets, significant progress has been made.
In 2018, the Foundation helped the City of Lewiston and partners secure a $1.3 million HUD CHOICE Planning Grant, which brought funding to develop a comprehensive neighborhood transformation plan. What came out of the process was the community-driven Growing Our Tree Streets plan, which had 9 goals, 36 strategies, and 139 actions to improve the neighborhood. In 2021, Lewiston submitted the plan to HUD and became the first small city in the United States to receive a CHOICE Implementation Grant, securing $30 million to replace distressed housing with new units, bring economic opportunity, and make the neighborhood a place where all residents can thrive.
"A lot has happened" since the city received the grant, said Neighborhood Development Planner Jacqueline Crucet. "A lot is in process, and there is a lot to be done."
Significantly, in the last two years, the grant has leveraged about $40 million in additional investment, Crucet said, with another $70 million expected over the next three years, totaling $110 million. Much of this investment can be seen in construction sites across the neighborhood, as new housing rises from where vacant lots and lead-contaminated buildings once stood. All told, Crucet says 200 new residential apartments are completed, under construction, or about to break ground in the neighborhood.
This includes 82 new apartments of the Wedgewood development, a mix of affordable and market rate housing that is a direct consequence of the CHOICE award. "We're completely transforming one city block," said Crucet, adding that the $50 million development will consist of eight new buildings and a renovation of the historic Wedgewood House. It is being developed by Avesta Housing in partnership with Lewiston Housing. Through an impact investment, the John T. Gorman helped to create a housing acquisition fund at the Genesis Community Loan Fund that provided the initial capital needed to acquire the property.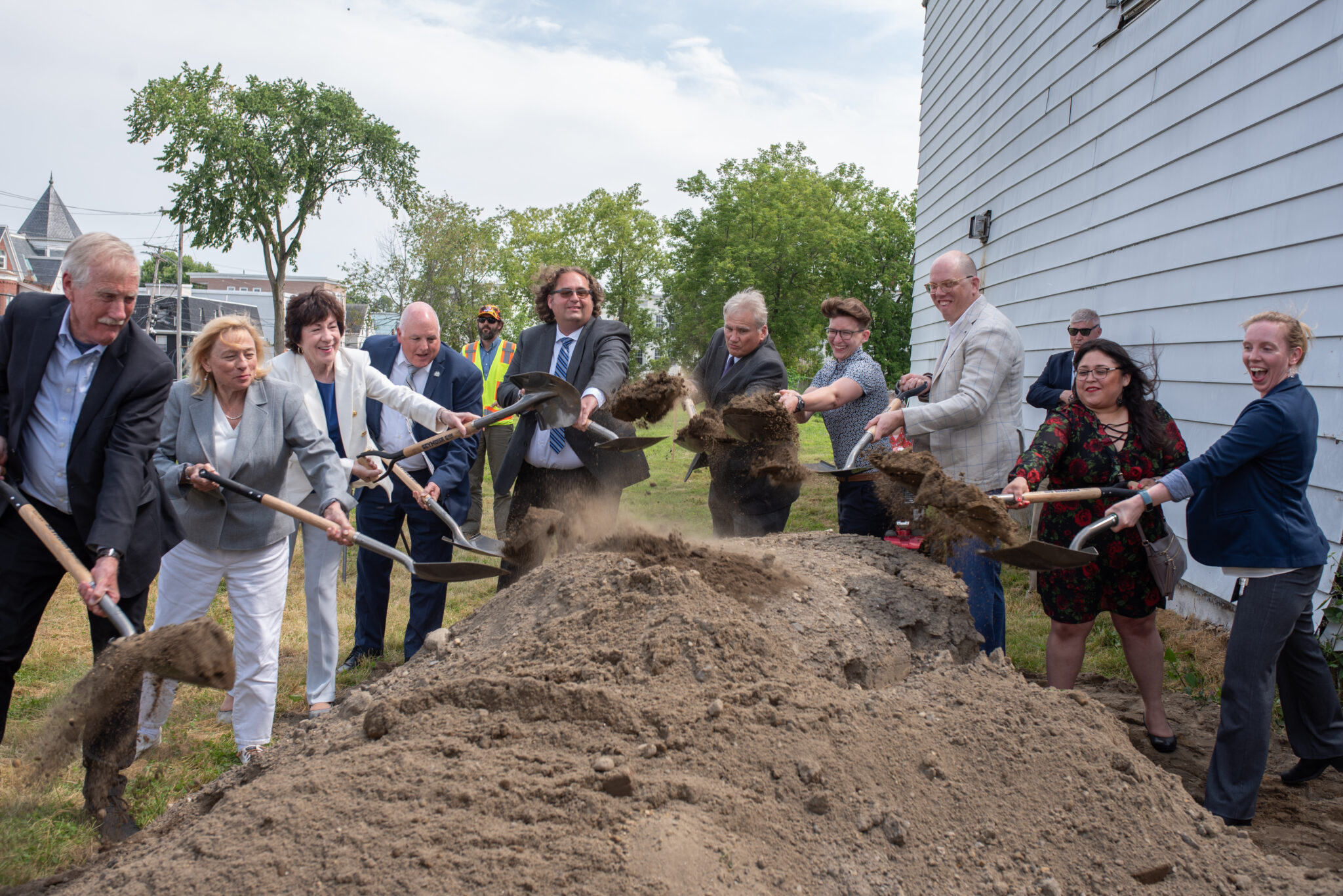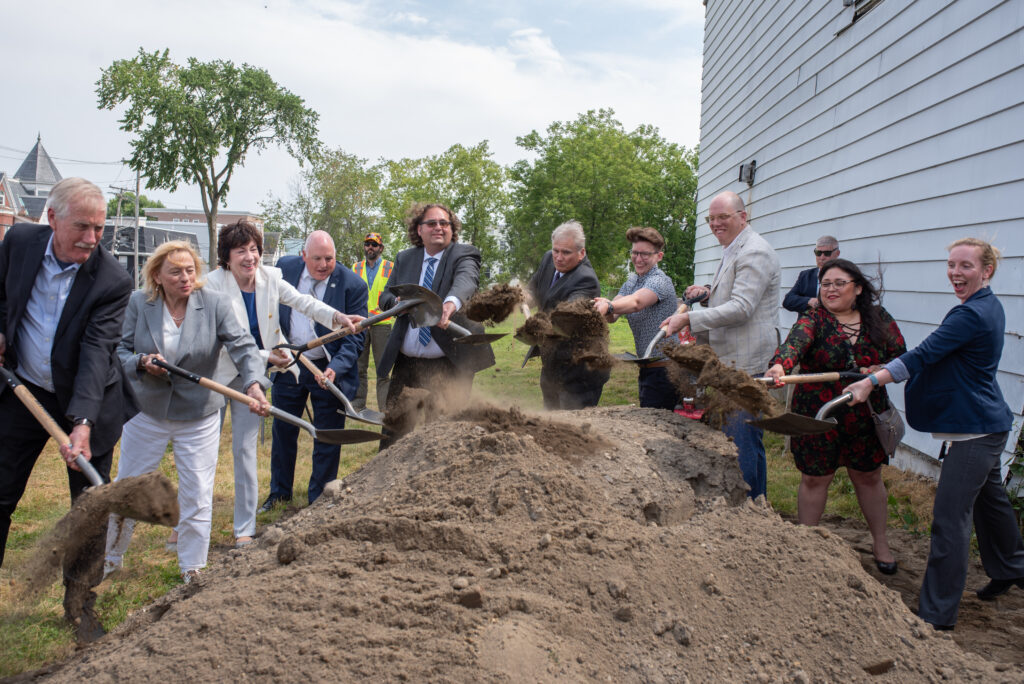 State and federal officials – including Senator Susan Collins, Senator Angus King, and Governor Janet Mills – along with community leaders, project partners and neighborhood residents gathered at the Wedgewood House to break ground on the project July 24. They not only celebrated the development as a model strategy for addressing the state's housing needs, but the community's indomitable spirit.
"Lewiston is a community full of people with such strength and tenacity," said Misty Parker, Assistant Director of Economic and Community Development for the City of Lewiston, and a John T. Gorman Fellow. "That came through in the planning process and shines through today. People here care and share in the hard work and collective vision to strengthen the Tree Streets Neighborhood and our city as a place of pride and prosperity."
Ashley Medina, President of the Healthy Neighborhoods Coalition and Tree Street resident agreed. "These achievements would not have been possible without the power of community," she said. "The process has brought our community together for genuine and honest conversations about what we love about our neighborhood, and also what we wanted to see change. We are driving positive change for our neighborhood and Lewiston's entire community."
While housing is indeed a critical part of that change it is not the only one. Other elements of the transformation plan that are being implemented include job training programs, entrepreneurship assistance, increased childcare access, improved education opportunities, and expanded health-care access.
John T. Gorman Foundation board members heard about progress on all these fronts and others over the last five years – leaving them excited and hopeful for what they will see on their next visit.