Northern Light Mercy Hospital Program pairs apprenticeships with English language classes to help workers advance in health-care careers and achieve greater economic stability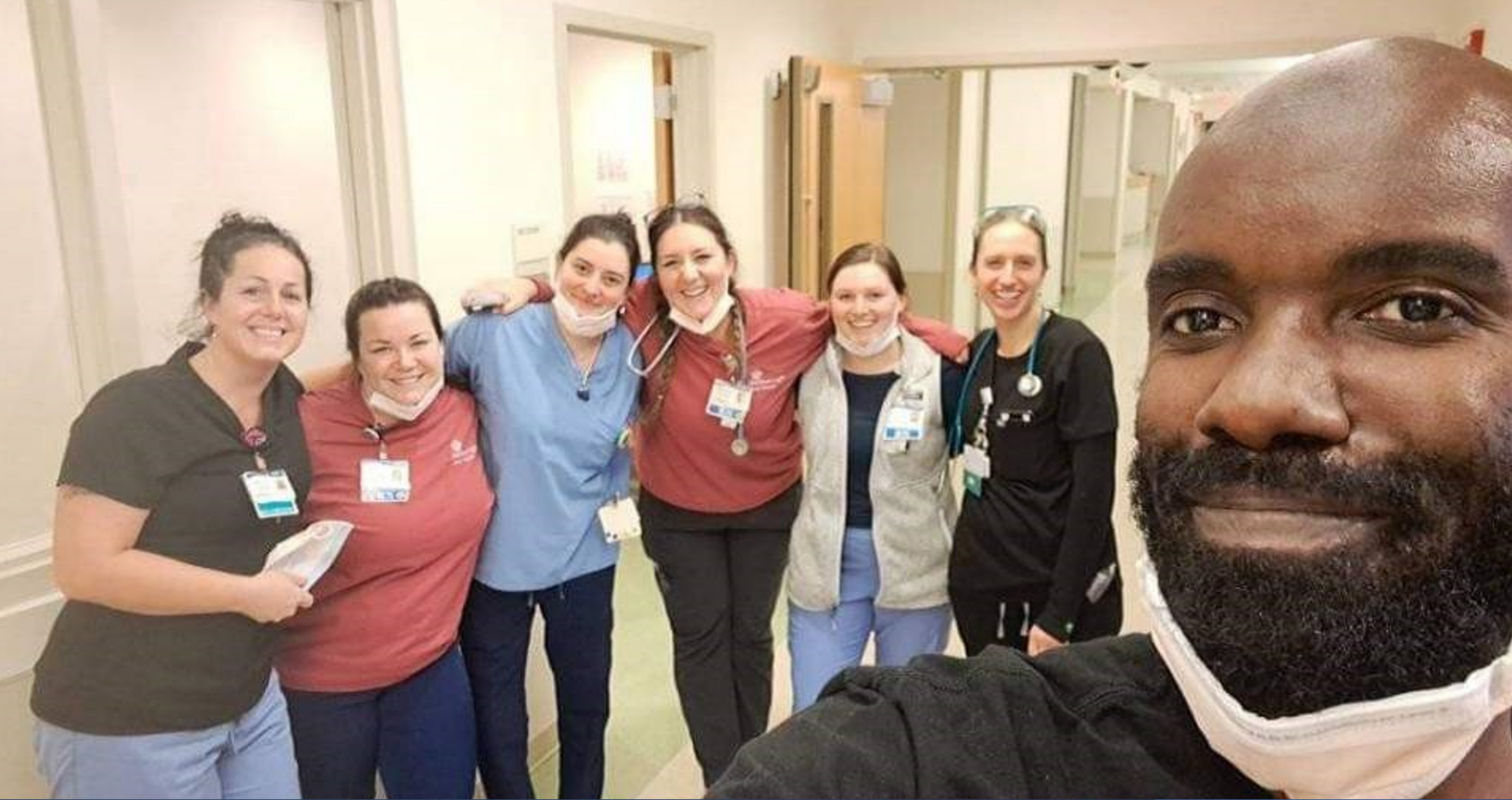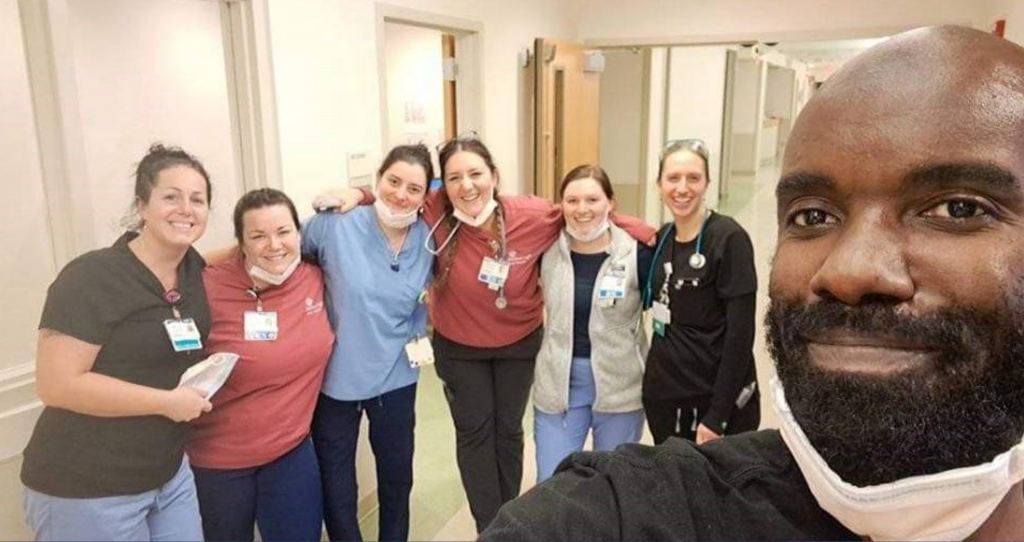 When Shaffy Utiwonze immigrated to Maine from Rwanda in 2021, he had several years of post-secondary education, fluency in five different languages, and a dream of working in healthcare. But because he didn't know English, jumping into a health-care job was out of reach. With encouragement from a friend, he applied for a job as a custodian at Northern Light Mercy Hospital in Portland.
"It was good work," says Utiwonze, 31, "but I wanted to do more."
The opportunity to pursue his goal came from the hospital's +MPower Workforce Development program, launched in 2021.  The program includes intensive English language acquisition courses, as well as apprenticeships which give participants opportunities to train to become medical assistants, certified nursing assistants, and work in administrative areas of the hospital.
Through partnerships with Portland Adult Education and the Greater Portland Immigrant Welcome Center, participants can take language classes five days a week or access an app-based program. Along the way, they team up with multilingual mentors to advance their fluency. The curriculum includes topics like medical terminology, electronic health records, and Microsoft Office, so participants can gain the technical skills they need to advance into health-care careers while learning English.
A critical part of the program is that it provides opportunities for participants to earn an income while they learn. The hospital provides the space and time for English language classes during the workday and pays employees full-time wages for their learning time. That means participants can pursue the education, technical training, and skill-building opportunities they need to advance – without sacrificing the ability to work full time to meet their basic needs.
To date, Utiwonze is one of 60 people who have participated in the program. After completing a 12-week intensive English language course through Portland Adult Education, he enrolled in a class to become a certified nursing assistant, or CNA. He then earned his state certification as a CNA and is now working in the hospital's surgical unit.
"I managed to move forward and I'm doing something I love that's helping people," Utiwonze says. "I'm learning every day. I may not have an American accent yet, but in the time that I spend working with nurses, doctors, and patients, my language skills increase. And I'm part of this team at Northern Light which is encouraging me to move forward."
Melissa Skahan, Northern Light's Vice President of Mission Integration and Support Services, says that +MPower is geared to break down the language barriers that often keep new Mainers from advancing in their careers and finding economic stability. Without English language skills, many highly-skilled professionals end up languishing below the poverty line, struggling with food insecurity, housing instability, and transportation challenges – while our communities lose out on the talents they have to share.
"We have this highly educated, multilingual group of people who are incredibly anxious to work," she says. "But if you're worried about food, housing, and just meeting your basic needs, your ability to learn, advance, and achieve real success is effectively marginalized. Once people acquire language skills, the whole world opens up. It reinforces a sense of hope and commitment, and it's amazing to watch."
Support from the John T. Gorman Foundation has helped Mercy build partnerships with community organizations, launch apprenticeships, and hire staff to help participants navigate the program. The funding also has supported the hospital's ability to make entry-level employees aware of the learning and training opportunities, and ensure they have the support they need to enroll in the program and successfully progress through it.
"The +MPower program is a great example of how collaboration between non-profits, employers, and educational institutions can have a sizeable, meaningful impact on our community," says Jennifer Beck, Vice President of Programs for the John T. Gorman Foundation.  "This program has already changed so many families' lives and has the powerful potential to strengthen our community on a large scale."
Over the last year, the hospital has worked with a third-party evaluator to assess +MPower and understand how the program can continue to be refined.
For Utiwonze, the effects are already deeply felt.
"As a household provider, you want to be able to provide," he says. "Now, I am able to save so much more money than I could when I was a custodian. And being able to save enough to pay the rent, buy a car, and pay for gas has really opened so many doors."
This fall, Utiwonze plans to enroll at Southern Maine Community College to start training to become a nurse. He dreams of becoming a doctor one day.
"I have a clear image in front of me of where I'm heading, and I have this team of people around me to support that vision," he says. "I'm looking forward to seeing what more I can do. And I still have that chance."