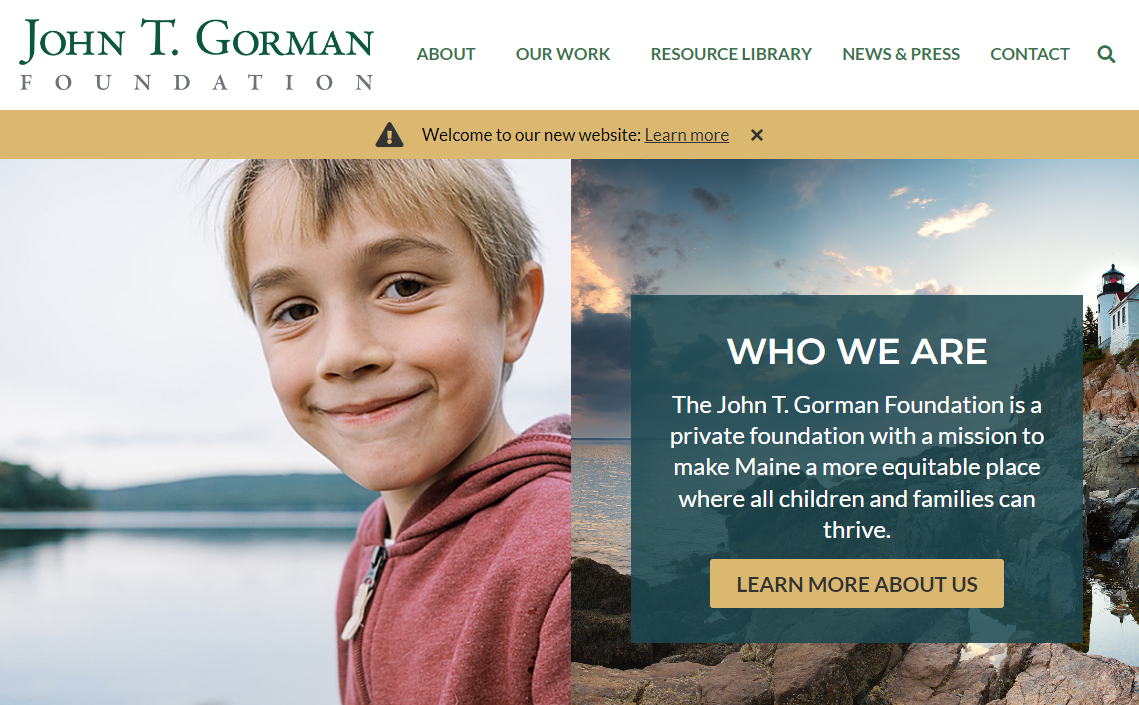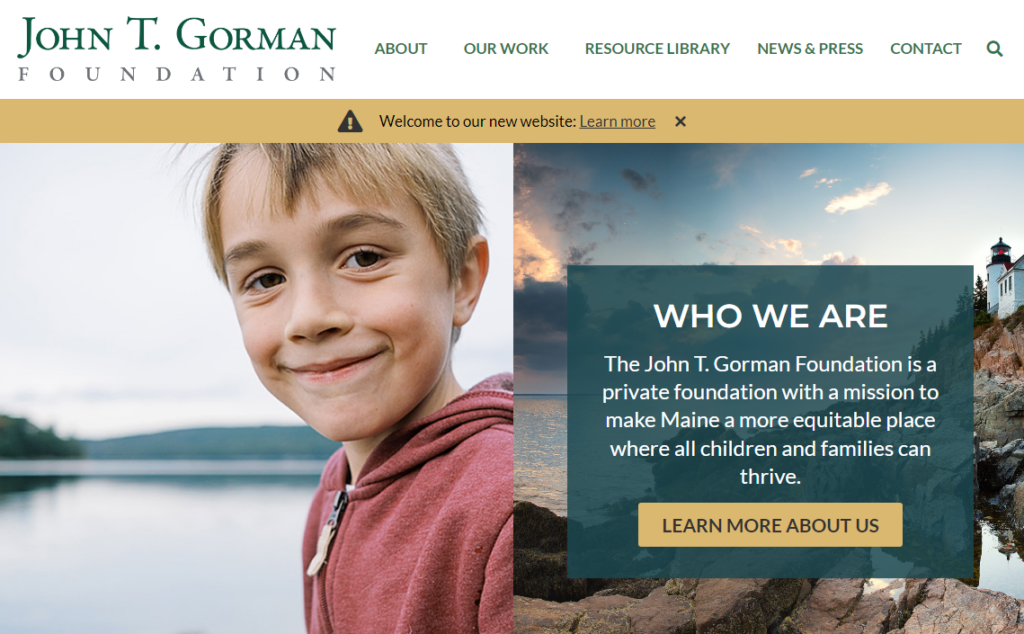 We're pleased to share the John T. Gorman Foundation's new website at www.jtgfoundation.org.
With the recent evolution of the Foundation's work, the website has been redesigned to articulate our goal of improving the resiliency of Maine children by ensuring they and their caregivers have the tools and supports they need to be successful.
Features of the site include:
Data on the challenges Maine children currently face, and a description of our upstream approach to improving outcomes;
Summaries of featured initiatives that offer lessons for serving children and families;
A newly updated and curated Resource Library, with links to reports, data, and best practices collected from reputable sources across the country;
In-depth information about our Fellowship program and grantmaking, as well as the latest news from the Foundation and our partners; and
A design that is easy to navigate and mobile friendly.
We hope you enjoy the new web site and that you find it to be a helpful resource in your work. Thank you for taking a look, and please feel free to contact us with any feedback or questions.