Bangor Housing program uses a two-generation approach to help families build the support systems they need to thrive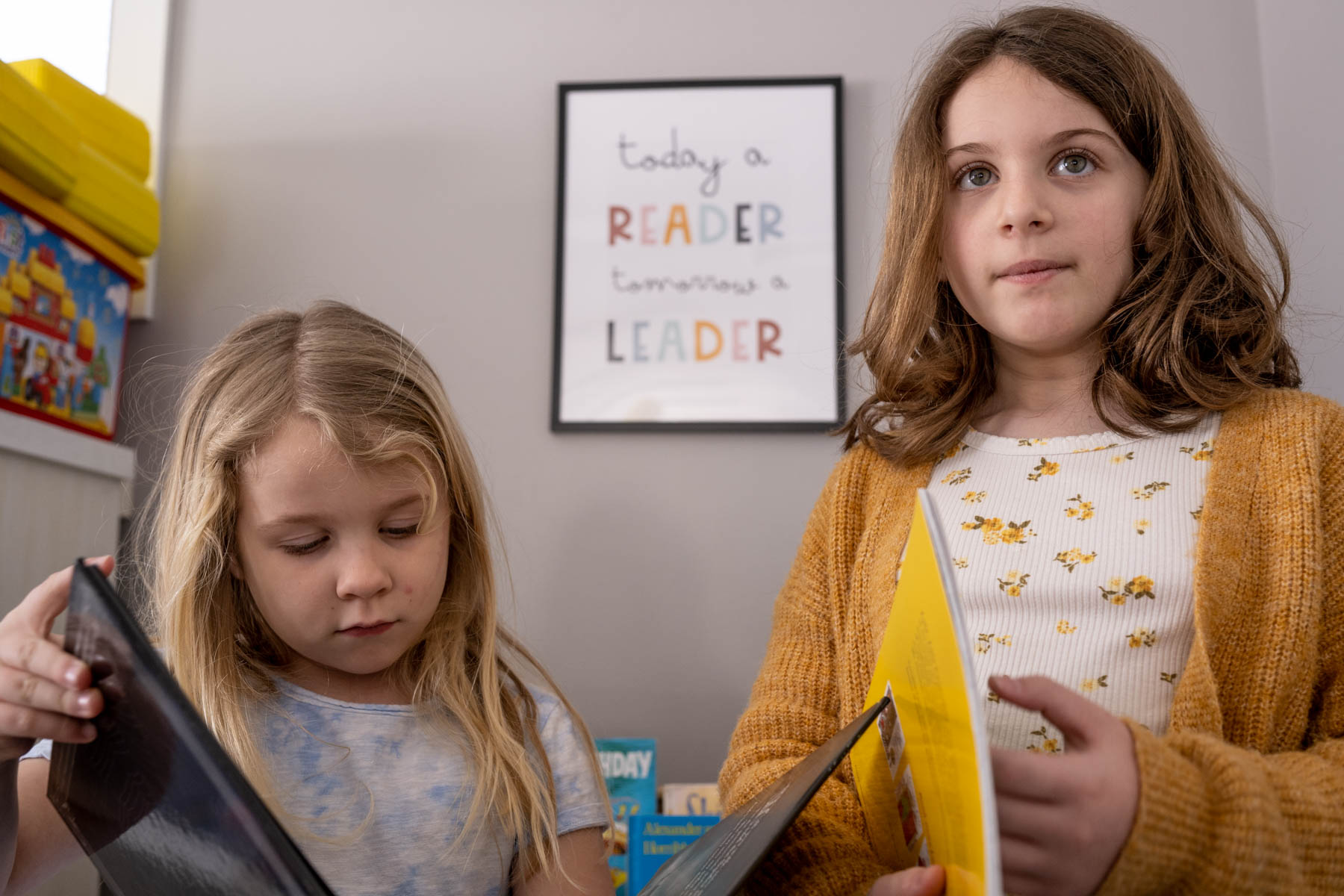 When Kyra Cannon moved into Bangor Housing's Capehart neighborhood in 2021, she'd reached an impasse. Without consistent care for her kids – then ages one, five, and nine – working a full-time job or going back to school was out of the question for the single mom. But without an income, she had no way of affording childcare or meeting her family's most basic needs.
That all changed when Cannon signed up for Moving Families Forward, a partnership between Bangor Housing and the Boys & Girls Club of Bangor. With funding from the John T. Gorman Foundation, the program uses a two-generation approach to work with parents and their kids simultaneously. Over its first four years, it has served 105 families with 125 adults and 195 children – helping parents access the education and job opportunities they need to gain stability and work toward financial independence; providing kids with the care, education, and social opportunities they need to thrive; and offering a suite of support services for the entire family along the way.
The program includes goal-setting coaching sessions, access to Boys & Girls Club services, a 14-week social and emotional skill development course for the family, plus access to services from more than a dozen partner agencies, for everything from financial and career development services to childcare, early childhood education, and mental health counseling.
One of the program's signature strengths, says Foundation Vice President, Programs Jennifer Beck, is that it breaks down barriers that often get in the way of consistent participant engagement. At weeknight parenting classes, for example, dinner is served and childcare and activities are provided for kids.
Another key to the program's success, says Elizabeth Marsh, Director of Resident Services for Bangor Housing, has been the cohort model. Residents participate in groups of families with kids of similar ages, helping them grow needed "social capital." This support system of fellow parents and neighbors can be counted on for everything from moral support to transportation. For Cannon, that has been a game changer.
"I moved here not knowing anyone, and now I've made friends that I can lean on, and my kids have playdates with the friends they've made," Cannon says. "I have such a strong sense of this close-knit community. It's like having another family."
An essential part of that support system is having access to a family self-sufficiency coach – who can help them connect with resources they need.
Cannon's coach connected her to Eastern Maine Development Corporation, which helped her find a part-time job. The coach also assisted Cannon with enrolling in a medical assistant training program at Eastern Maine Community College and securing financial aid. Throughout, she has helped Cannon solve problems at every turn.
"If there's any hurdle, they want to help you overcome it," Cannon says. "They just really want to see people get on their feet and succeed."
The John T. Gorman Foundation has helped strengthen the program by funding many of the expenses that fall outside the purview of other grants and funding sources. The Foundation also funded a formal evaluation of the program by the Urban Institute. The study found that in the first two years of the program, families experienced substantial gains in employment and income, community involvement, familial and social relationships, parenting skills, and mental health; 74% of participants are currently employed and 20% are in college.
Beck says that Moving Families Forward shows how effective integrated, two-generation programs can be. The interwoven supports for the kids and parents, and the collaboration between the cross-section of partner agencies creates the strong fabric that allows families to make real progress toward their goals, whether that means getting a bachelor's degree, working toward a career pathway, or buying a home.
Building on its success, Moving Families Forward will serve as a Foundation demonstration site in the coming years, serving as a model, resource, and inspiration for similar initiatives.
Cannon, too, is looking ahead to a promising future. Because she knows that her kids are safe, getting good care, and thriving, she has the bandwidth to focus on her studies. She has maintained a 3.98 GPA in her coursework and made the Dean's list at EMCC. She's looking forward to finishing the program in August and working in a medical office.
It takes her breath away to think of how far she's come since she moved in.
"Before, I wasn't working and I wasn't going to school," Cannon says. "Now, I'm on the road to getting financially stable and independent. And I'm happy. Knowing that I have that support system has just made me more confident and positive about the future."