Innovative model is helping entrepreneurs grow the number of culturally relevant childcare spots in Lewiston's Tree Streets neighborhood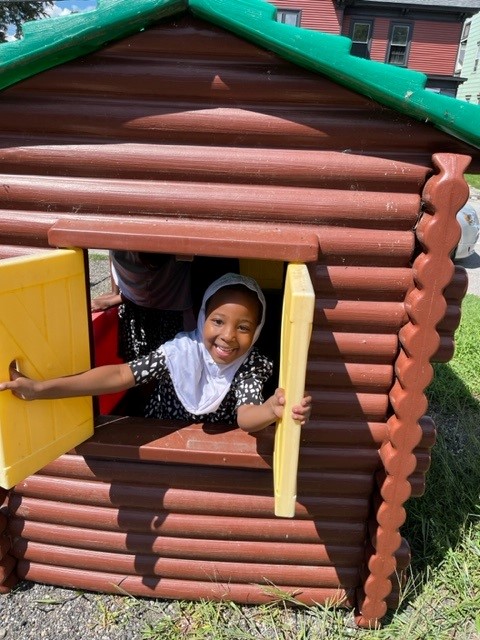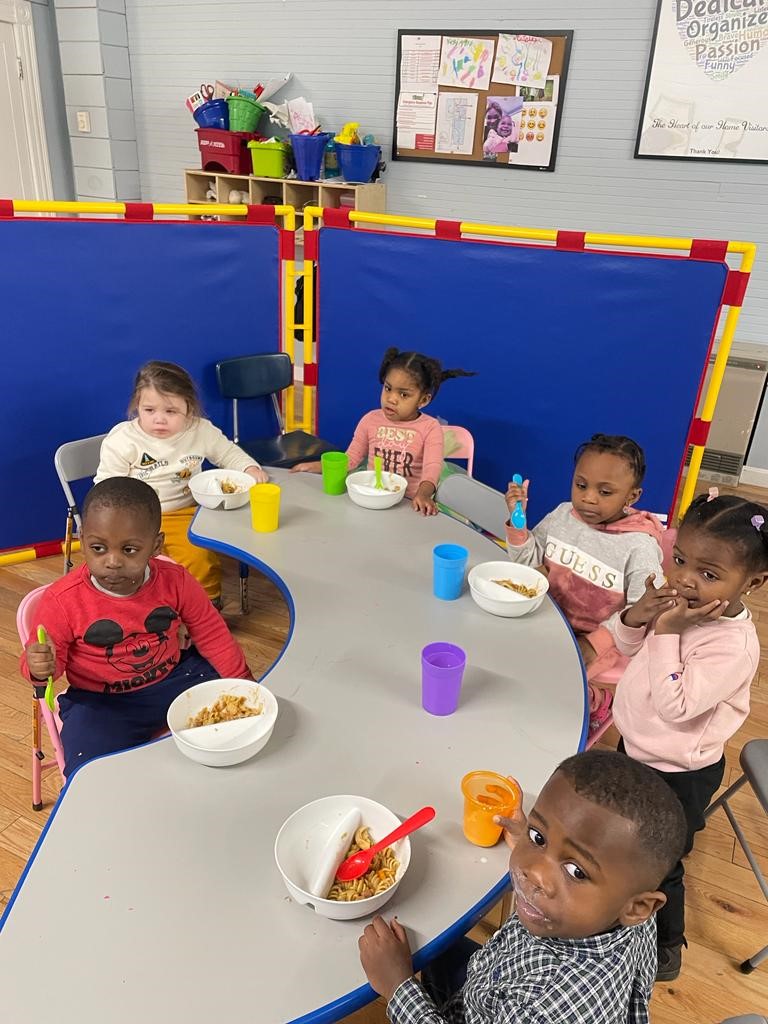 The lack of affordable quality childcare has long been recognized as a critical threat to a family's livelihood. Without it, it's nearly impossible for parents to get stable employment, and for their children to get the social and developmental opportunities they need to thrive.
The issue has long beleaguered Maine – the number of licensed facilities has shrunk by nearly 19% over the last decade, some 22% of families live in a child-care "desert," and the cost can exceed that of in-state college tuition. The crisis only intensified during the pandemic, as existing centers closed or reduced capacity.
The Childcare Business Lab – an innovative program launched by Coastal Enterprises Inc. (CEI) – has brought a promising solution to the crisis in the Tree Streets neighborhood of Lewiston. The training program is restoring quality childcare options while creating jobs for residents and giving them tools they need to launch viable business enterprises of their own.
Offered free to residents interested in starting childcare businesses, the cohort-based program includes a series of ten intensive workshops, online learning sessions, one-on-one meetings with business advisors, and personal coaching sessions with childcare mentors. The classes cover everything from early childhood education to licensing procedures to the basics of business ownership.
In its first year, the Childcare Business Lab has led to the launch of six new licensed childcare businesses in Lewiston. The initiative has created 104 new licensed childcare slots, serving a total of 124 children both during the traditional workday and on night and weekend shifts. The creation of those businesses has led directly to the creation of 24 new jobs. Moreover, because parents of those children now have access to childcare, 21% have been able to join the workforce by starting full-time jobs.
"If we can have more children in quality childcare, we can get more parents into the workforce, which lifts families out of poverty, and stimulates the economy," says Cynthia Murphy, CEI's Senior Program Director of Workforce Programs.
CEI piloted the Childcare Business Lab in 2020 with eight individuals from Maine's seven rural "rim" counties that border Canada, with the help of funding from the U.S. Department of Health and Human Services. Seeing that success, the John T. Gorman Foundation reached out to CEI in 2021 to launch the program in the Tree Streets neighborhood. This vibrant part of Lewiston has the densest population of children in the state, but only 15 percent of children there under age six are enrolled in licensed childcare.
One of the major issues, Murphy says, was that existing childcare options weren't culturally relevant to families living there. Some 7,000 Lewiston residents – nearly 20% of the city's population – are African refugees and asylum seekers, hailing from nearly 30 countries.
Since its launch, the Childcare Business Lab and its participants have been successful in overcoming several barriers to grow the neighborhood's childcare capacity. "I am inspired by the tenacity of the women I have worked with in Lewiston who have overcome so many barriers to start culturally rich childcare services," says Murphy.
"I wanted to run a childcare business for years since I came to Maine. I tried to get licensed 3 times and never made it.  Then I met the Child Care Business Lab team. They helped me learn the rules, create policies for families and get a loan to buy the activities for the children.  Now I am a licensed childcare provider – one of only a few Somali childcares in Lewiston, serving the food children love to eat and giving them a home experience. I'm open the hours parents need to work – even until 11:00 at night. And, it's a good job for me. I am happy."
–Participant Ethebo Suban
Further reason for the initiative's success has been its innovative work with regulators and local community organizations to help participants meet the requirements for licensure in the highly regulated industry.
For example, CEI partnered with state regulators to accept high school diplomas from institutions outside of the United States, so that participants in the program could qualify for licensure. And to help program participants get the work experience they needed, CEI arranged volunteering with the local YWCA childcare program.
Another integral part of the program involved helping the participants access the capital they needed to start their businesses.  CEI provided loans of up to $2,900 to help the participants cover start-up costs – including essentials like cribs, mats, cots, books, toys, developmentally appropriate activities, and safety equipment. The loans allowed participants to get up and running while they waited for access to state grants, subsidies and the USDA food program. CEI also helped provide financing that allowed one of the participants, Jamal's Daycare Cooperative, to buy its own building.
Among the Childcare Lab participants and new business owners is Luisa Dias, who immigrated to Lewiston from Angola. She, along with her sisters and two other women, are part of Happy Little Paradise Childcare Cooperative, which shares a kitchen, administration, and marketing resources with two other childcare operations.  Though she has a university degree in early childhood education, before the Childcare Business Lab, she felt stuck in a boring entry-level job.
"The personal attention from the Childcare Business Lab helped me create a job I am proud to have," Dias says, "one that's helping my neighbors feel comfortable working full time, while their children are in a safe place."