A John T. Gorman Foundation impact investment supports an innovative partnership to address housing and workforce shortages in Washington County by renovating and building homes so that migrant workers can become full-time community members and, eventually, homeowners.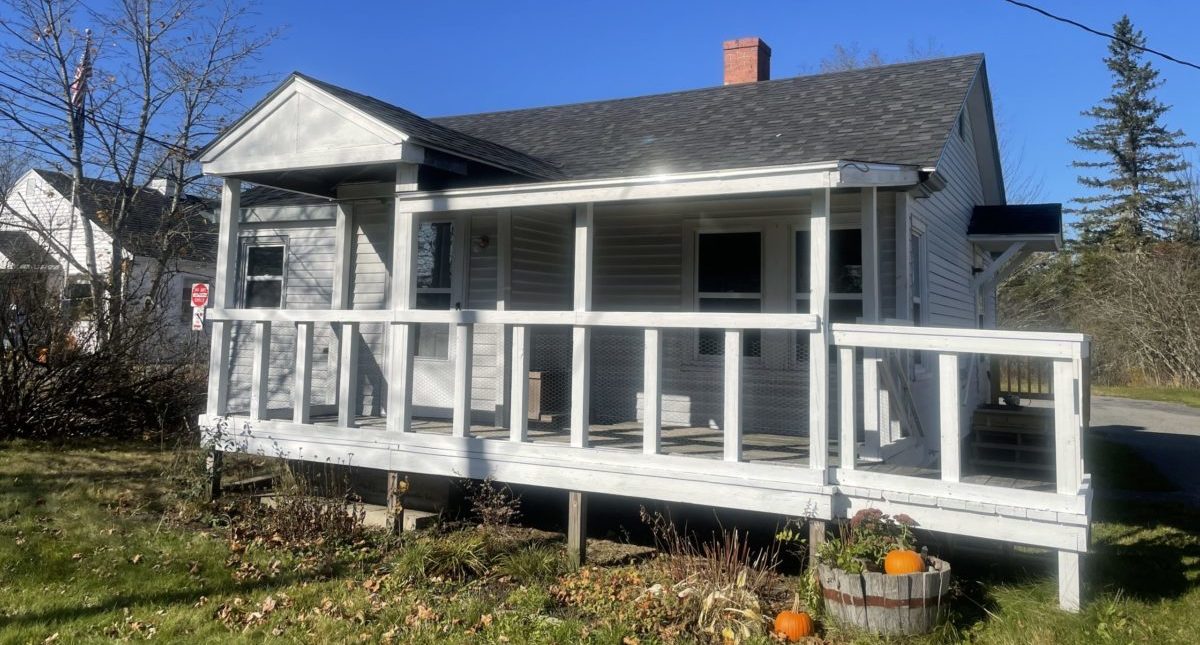 A once-vacant house in Harrington, Maine, is now a refurbished home to a father and his two daughters. After coming to Washington County for seasonal work, the housing enables him to take advantage of year-round job opportunities so he and his family can stay. Though renting for now, he is starting to build the savings, credit, and financing he needs to eventually buy the home.
It's a positive result that a new initiative – Welcome Home Downeast – would like to replicate. The innovative partnership between organizations Mano en Mano and the Sunrise County Economic Council (SCEC) seeks to address a shortage in housing and need for year-round workers. The John T. Gorman Foundation recently made a $250,000 impact investment – a below-market-rate loan made from the Foundation's investment portfolio – to support the initiative's pilot phase of building or renovating six to seven homes and testing the strategy's viability to be executed at a more significant scale.
The need for both housing and available workers is on full display in the classified section of the local newspaper in Washington County, said Mano en Mano Housing Director Elan Gabel-Richards.
"There's three pages of job postings right now for everything from construction to agriculture to education," said Gabel-Richards. "But on average, there's zero to one listing for rental property in all of Washington County. And when there is a listing, you call and are already the 20th person following up."
The lack of housing is a barrier both to the employers and workers:  there are a high number of migrant workers who could fill the year-round positions if they had access to stable housing.
Founded as a nonprofit in 2005, Mano en Mano has helped seasonal workers make the transition to becoming full-time residents and thrive as members of the community. The majority of these workers identify as Hispanic or Latino, coming for blueberry harvesting, seafood processing, wreath making and other seasonal positions. Mano en Mano's services include access to basic resources, education, language support, financial literacy, childcare, advocacy, and housing. They manage six units of subsidized housing, and also have a housing barrier removal fund that has helped several families make down payments on homes.
The importance of housing to Washington County as a whole brought SCEC and Mano en Mano together to create Welcome Home Downeast. In its pilot phase, the project aims to renovate or build six to seven units of housing, which would be rented to families who plan to purchase them within five years. Currently, one home is being rented; two are under renovation with plans to open in the fall; and three more properties have been purchased.
The rents will be just under market rate, with utilities included. Mano en Mano will work with the families over the five years to help build them build the credit and savings they need to purchase the home, and costs have been kept down to ensure they can do so at an affordable price.
To make that possible, the John T. Gorman Foundation joined Machias Savings Bank and the Elmina B. Sewall Foundation to fund the $1 million pilot project with a $250,000 impact investment. The investment is structured to support the venture's promising benefits to families by giving Welcome Home Downeast access to needed capital at a very low cost.
"In Welcome Home Downeast, we see a great opportunity to support a promising initiative that directly benefits families in Washington County, while testing the potential to bring it to an even larger scale," said Nicole Witherbee, Foundation President & CEO. "We are glad be able to help make this partnership happen and look forward to the difference it will make over the next five years."
For more information on the project, go to https://www.manomaine.org/news/welcome-home-downeast