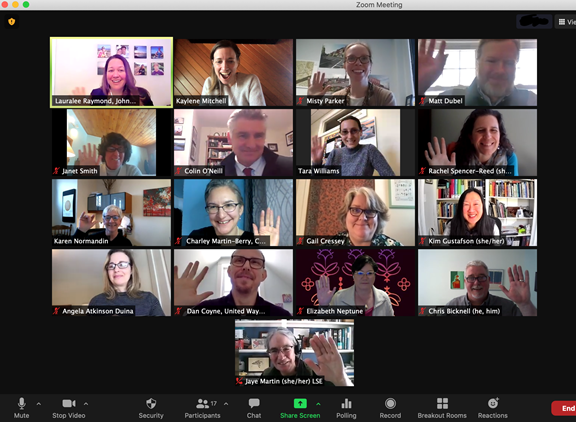 Fellowship Convening
John T. Gorman Fellows continue to do important work during the pandemic. To support this network of Maine leaders, the Foundation is facilitating several opportunities for them to connect, strengthen skills, and access coaching. Most recently, we were pleased to host a full-day convening for all three Fellowship cohorts. Facilitated by Fellowship co-faculty Raj Chawla and Kaylene Mitchell, goals for the day included strengthening their ability to support themselves as leaders; sharpening their skills in adaptive leadership; and exploring opportunities to address racial disparities in their work.
Along with these important discussions, the Fellows also had the chance to share their perspectives on leading during this difficult time and build relationships across all three networks. It was wonderful to see all these Fellows and hear what they have been working on.
Fellows in the News
Several John T. Gorman Fellows have been in the news recently.
2022 Fellowship Cohort
The Foundation is planning to launch a 4th Cohort of the John T. Gorman Fellowship in 2022. A formal announcement will be coming soon regarding application dates. Stay tuned!