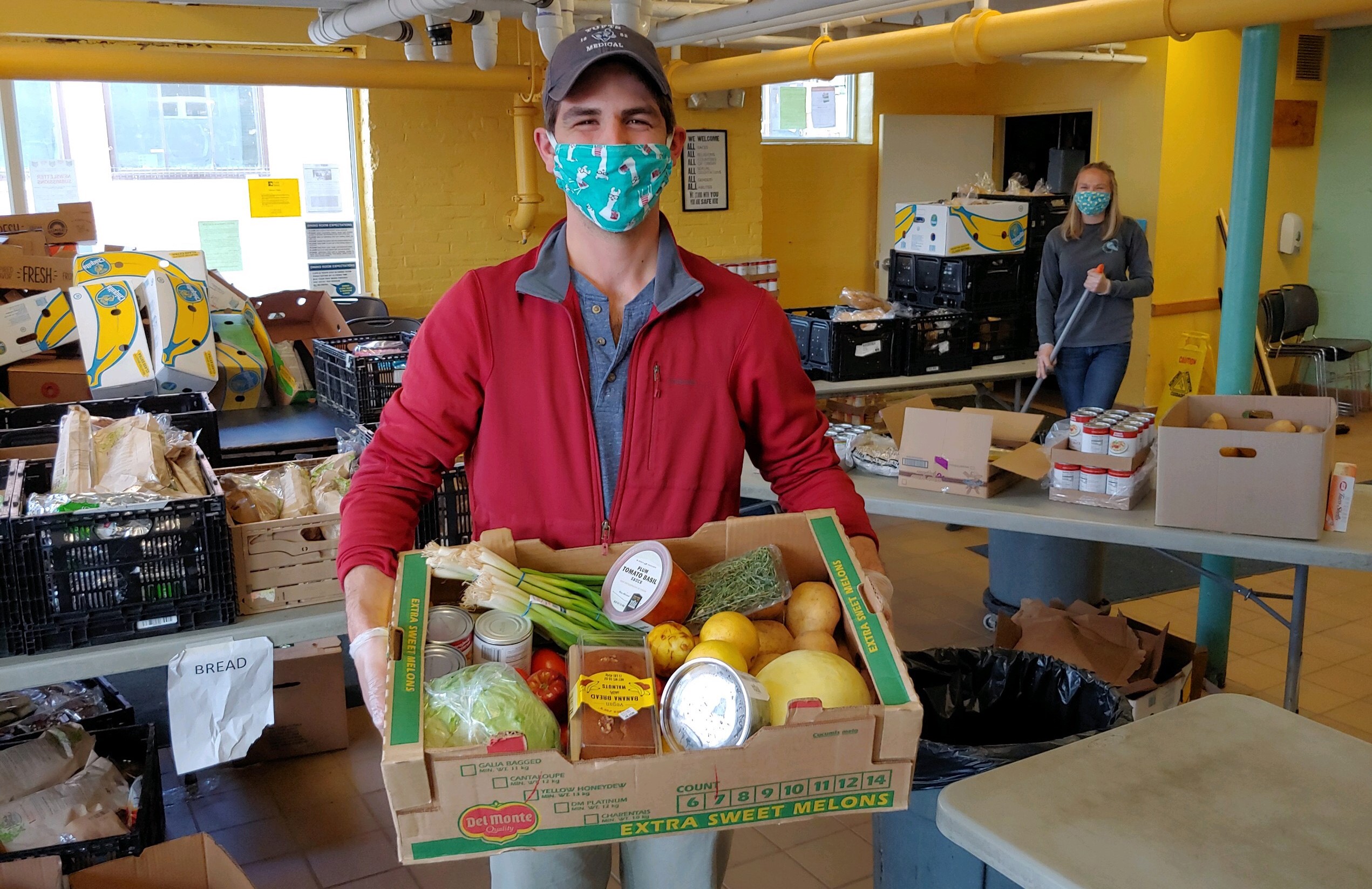 Volunteers pack food boxes at Foundation grantee Preble Street Resource Center in Portland.
Since the COVID-19 outbreak reached Maine in early March, the John T. Gorman Foundation – like other Maine foundations – has  tried to assist our partners as they work to serve our communities at this challenging time.
We have given our grantees greater flexibility on the use of funds and adjusted grant reporting requirements to reflect the increased pressures they face. We also extended the application deadline of our 2020 Direct Services Grant Program by three weeks to give organizations more time to submit proposals, while speeding up our review process so grantees can deploy these funds as quickly as possible. (An announcement about these grants – which support efforts to help Mainers meet basic needs – will be coming later this month.)
Last month, the Foundation awarded $500,000 in COVID-19 response grants to 11 nonprofits providing food and shelter to Mainers in need during the pandemic. These operating grants allowed these organizations to use the funding in the areas of greatest need.  Click here for more information on these grants and the important services provided by these nonprofit organizations.
As the outbreak stretches on and the longer-term effects on Maine people become clearer, the Foundation will continue looking for the most impactful ways to support the systems and organizations that Maine's children, older youth, families, and seniors depend on. We promise to keep you posted.
Photos from Our Partners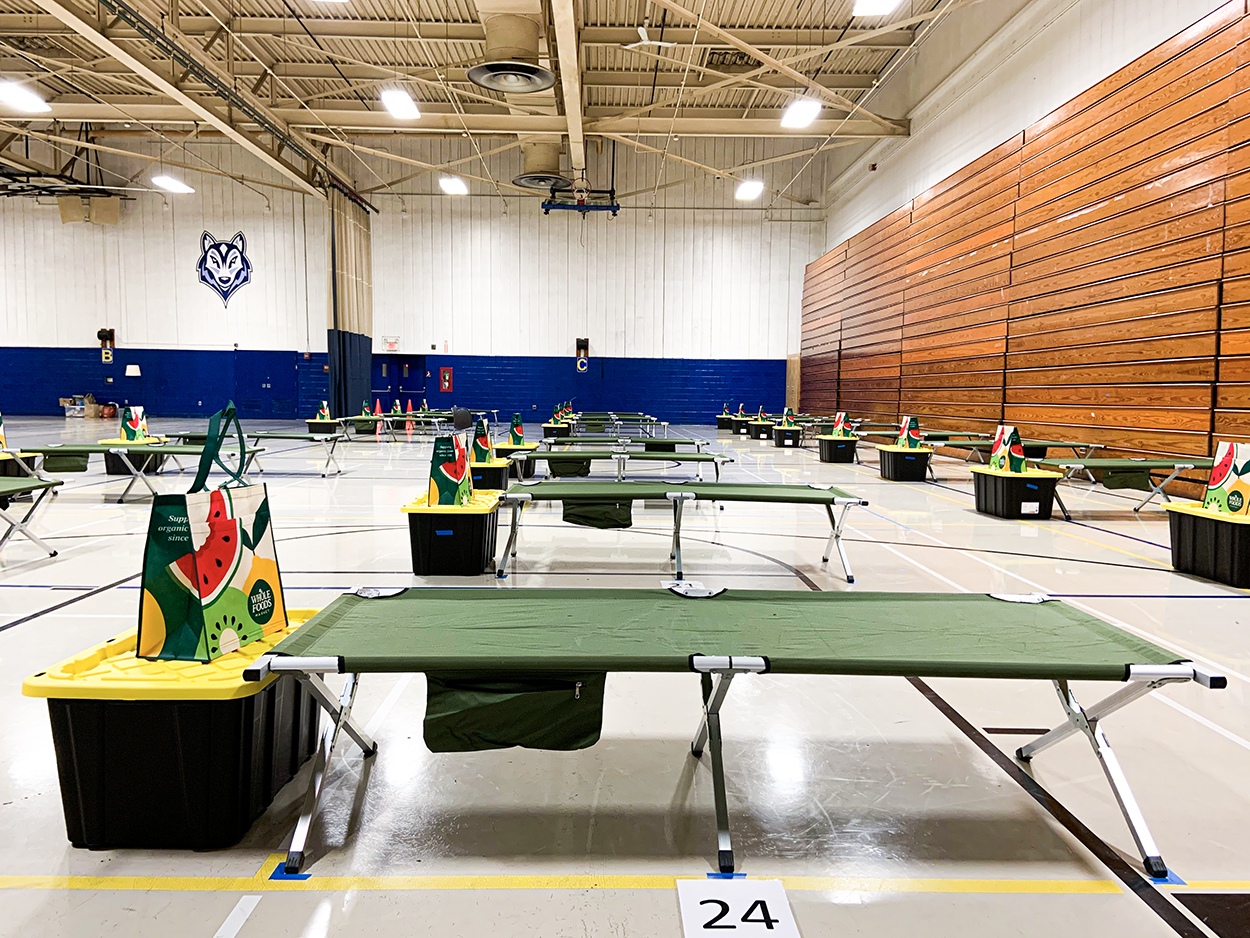 In partnership with Maine Housing and others, Preble Street has opened a temporary wellness shelter in the USM Sullivan Gym for homeless individuals in Portland to seek refuge during the outbreak.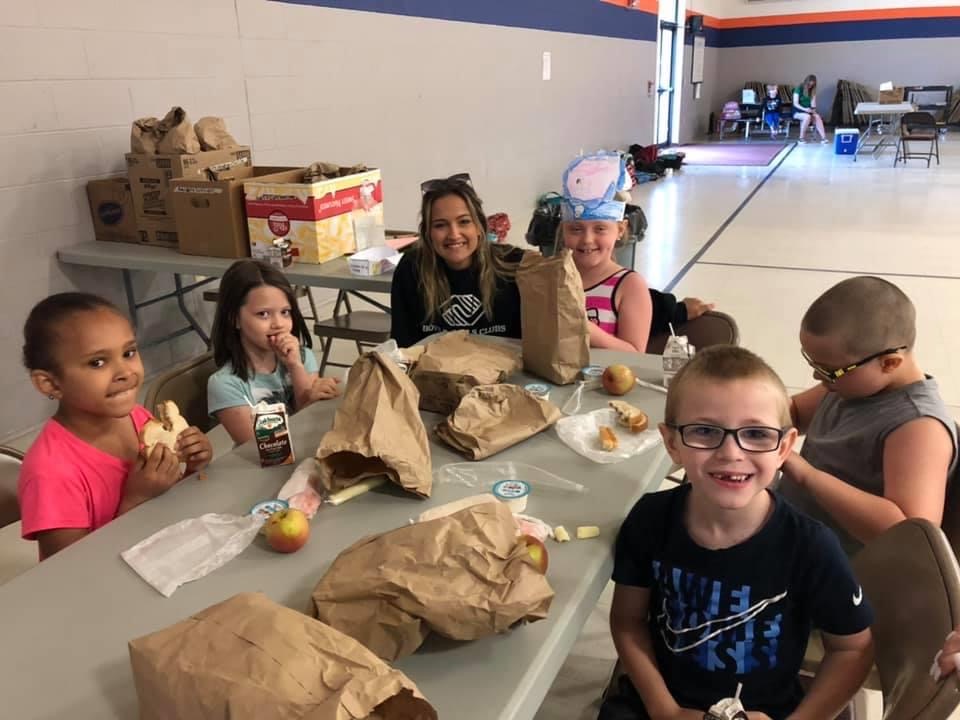 While schools have been closed, grantee Boys and Girls Clubs of Bangor have been providing meals and food for kids in Bangor Housing's Capehart Development.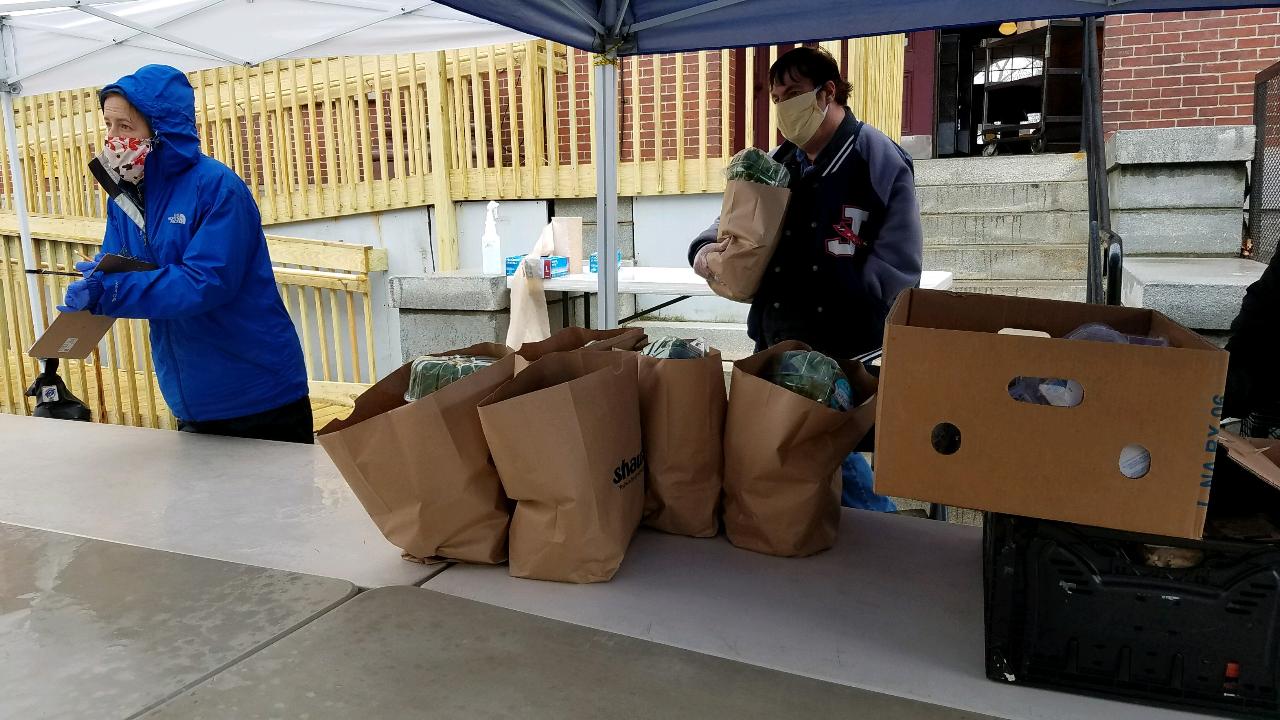 Food distribution at grantee St. Mary's Nutrition Center in Lewiston.