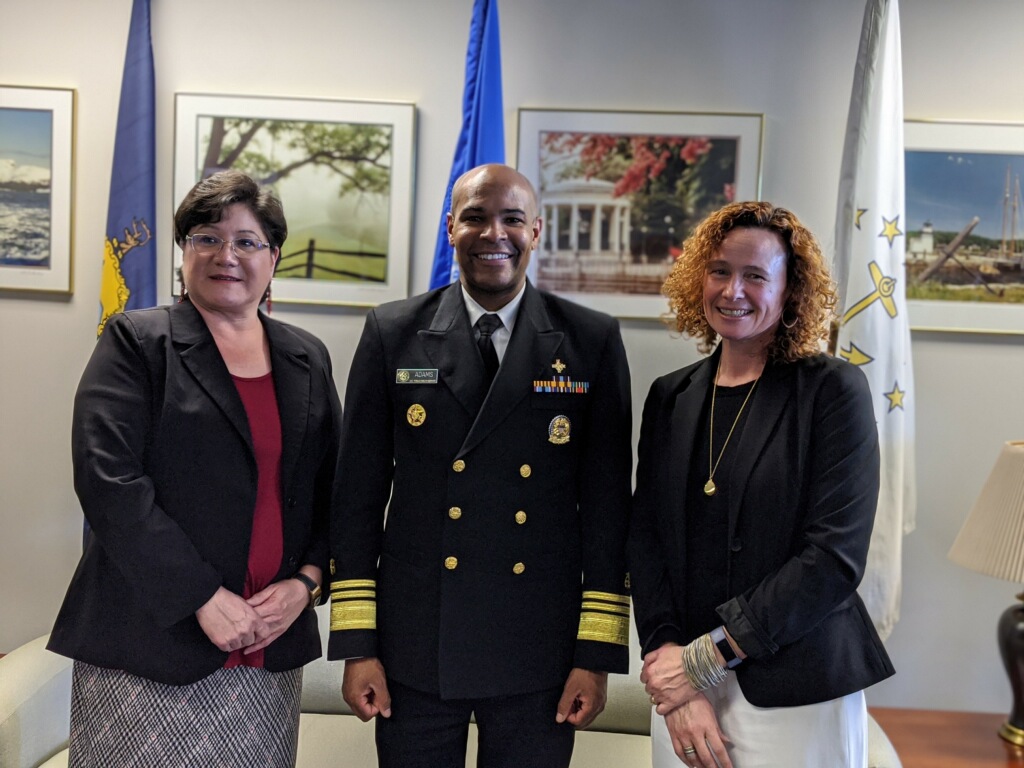 In November, John T. Gorman Foundation Chief Program Officer Nicole Witherbee (right) had the chance to brief U.S. Surgeon General Dr. Jerome Adams on work the Foundation is supporting to address the public health crisis of childhood lead poisoning in Lewiston.
"Confronting this crisis by building safer housing is essential, but it's also an opportunity — for residents to get the job skills and training necessary to do the work of redeveloping their 30-block neighborhood," Nicole said.  "We talked about the kind of comprehensive supports that people would need to take advantage of those training opportunities and turn them into family-supporting careers—essentially, using the whole-family approach to economic mobility."
Nicole was joined at the meeting by Liz Neptune (left), a 2019 John T. Gorman Fellow who works to support the success of Maine's tribal communities as Senior Consultant for Wabanaki Aspirations. She spoke to Adams about the two-generation strategies being employed by Family Futures Downeast to help whole families in Washington County build well-being by removing barriers to higher education for parents and exposing their children to high-quality early education.