When small-business owners retire, their businesses often close, leading to the loss of jobs and services in the community. Here's what one Foundation-funded partnership is doing to preserve those community assets in Maine's Washington County.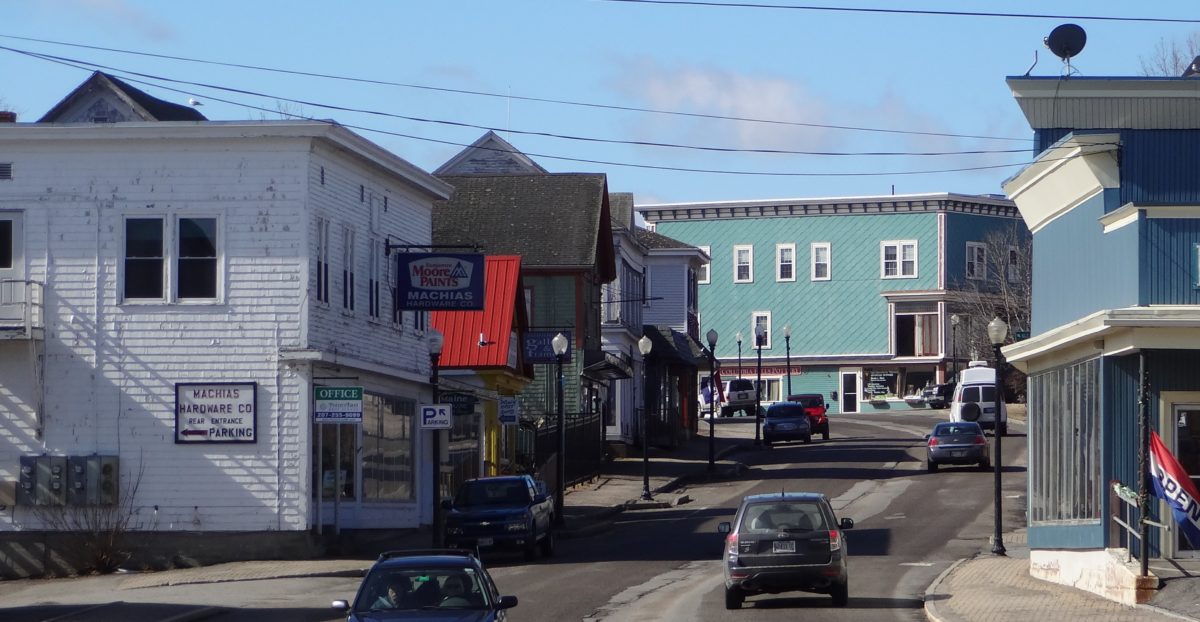 The oft-repeated statement "Small businesses are the backbone of our economy" may sound a bit cliched, but in Maine it is absolutely true. Statewide, companies with fewer than 500 workers (what's considered a small business by the SBA) employ more than 56% of the state's workforce, well above the national figure of 47%.
However, the adage is especially accurate in Maine's Washington County, where small businesses employ more than 85% of the workforce. Needless to say, this makes them a critical source of jobs in one of the poorest corners of the state. But these same businesses also offer vital services that keep rural and often remote Downeast Maine communities livable for those who call them home.
Which is why Charles Rudelitch, Executive Director of the Sunrise County Economic Council (SCEC), grew concerned when he started to hear of many business owners there who were approaching retirement without plans for their businesses to continue afterward.
'We kept running into this narrative'
In its work to support economic development in Washington County, Rudelitch said, "We kept running into this narrative. Business owners were getting ready to retire, but didn't know what to do next."
The default option for businesses in this situation is to close, leading to one of the largest sources of avoidable job losses nationally. But in Washington County, the stakes are even higher, Rudelitch points out, because the closures leave gaps in local services that may go unfilled.
"If a grocery store on the end of a long peninsula closes, what happens? That business is not likely to be replaced, meaning that residents will have to drive 20 or 30 minutes to the next closest store. It makes the logistics of living there much more complicated," he said.
To address this issue, SCEC teamed up with the Cooperative Development Institute (CDI)—a nonprofit that specializes in supporting businesses through the transition to cooperative ownership—to develop a program that, in Rudelitch's words, would "help businesses survive the retirement of their founders." The goal of the initiative was to educate small-business owners about their succession options, to develop concrete plans for the transition, and ensure that the new owner or owners have the training they need to take the reins.
Because of the proposal's innovative approach to address an area of importance to working families, the John T. Gorman Foundation awarded a two-year, $200,000 grant to help launch the initiative in 2018.
Developing Roadmaps for Successful Business Transitions
Referrals, advertising, and word of mouth quickly produced an audience of business owners who were eager to learn more about succession options. "From the beginning, this struck a chord in a way that was pretty rare," Rudelitch said. Business owners were grateful to get confidential assistance about their sensitive transitions, because anonymity can be so hard to come by in their tightknit community.
"We're raising the profile of the issue and offering a space for what until now has been a private anxiety," Rudelitch said.
Rob Brown, Director of CDI's Business Ownership Solutions, said each conversation with a business owner is different, but follows a similar process. Initial intake seeks to learn more about the business, such as its financial state, prospects, clients, and employee base. Then, they help the owners assess the succession options before them, such as handing the business off to a family member, selling it to an interested employee, or even having a group of employees establish a structure of cooperative ownership.
Willing successors are then offered trainings—provided by partner Axiom Education and Training Center—to gain the business skills they need to be successful as well as access to financing. And business owners receive technical assistance to prepare their businesses for transitions, too, through a partnership with Husson College.
"At the end of the day, the goal is to have a written-out business plan—a roadmap with dates and actions, both for the current owner and successor," Brown said.
The program has also offered a well-attended series of workshops with relevant topics, such as Succession 101, intergenerational communications, and how to separate comingled personal-business finances—a common challenge for small business owners who want to transition their operations.
Next Steps
The program is ongoing, with workshops scheduled through next spring. So far, the program has engaged over 130 small business owners with succession planning materials. A total of 23 businesses have formally entered the training program to receive succession planning assistance, workforce development training, and prepare for the transfer of ownership. Of those, seven businesses with a total annual revenue of over $13 million have cleared the initial stages of the process and are drafting their succession plans.
Brown and Rudelitch said the initiative has served businesses of varying sizes, including seafood buyers, small stores, and locally-owned large retailers (identities are being withheld to maintain confidentiality). Brown said the owner of one company, which employs more than 30 people and provides a "vital service to the entire county," has received multiple unsolicited offers from outside the community.  Concerned that local jobs could be lost with such a sale, he is now working with partners to try to find another way forward.
Brown said partners are looking at next steps for the initiative, which may include new educational resources for those interested in business acquisition or possible replication to different parts of the state.
Shifting demographics speak to the need for such an initiative. Nationally, the annual rate of retirement is expected to double over the next 10 years. As the oldest state in the country demographically, Maine will feel the impact acutely. While much attention has been appropriately given to filling gaps in the state's aging workforce, less has been paid to the generation of small-business owners headed for retirement. With effective strategies to secure a future for their businesses, we can help them address their "private anxiety" and yield a significant public benefit.