Two-Generation Tools
National and local resources for two-generation practitioners
Welcome to the John T. Gorman Foundation's Two-Generation Resources Page. In our efforts to support a learning community of two-generation practitioners and advocates in Maine, we have curated this list of articles, reports, and data from national leaders on the two-generation approach. We hope this list is helpful both to those who are new to these strategies as well as for experienced practitioners. As such, we have categorized resources to cover everything from basic concepts to more advanced topics. If you have questions, or would like more information, don't hesitate to contact us.
↑Back to Top↑ | Two-Gen Basics | Building Blocks | Parent Engagement | Social Capital | Coaching | Research | Exemplary Models |
Two-Generation Basics
This section includes reports, tools, and research findings that are widely considered "go-to" resources on the two-generation approach and are highly recommended for new practitioners and programs.
Creating Opportunity for Families 

This report was one of the first national publications on the two-generation approach published by the Annie E. Casey Foundation in 2014. A set of recommendations are offered for families, practitioners and policy makers.

ASCEND Two-Gen Survey

This tool is designed to help deepen an understanding of two-gen practices and policies. It is based on lessons learned, promising practices, policies and programs.

Two-Generation Playbook

This is an Ascend publication on the two-generation approach and its core components published in September 2016. It is an excellent outline of the two-generation approach with graphics.

Theoretical Framework for Two-Generation Models

Urban Institute developed a framework that draws on insights from their two-generation housing demonstrations and offers a clear-cut theory of how two-generation strategies can improve outcomes for families. This framework can serve as starting point for new two-generation programs.

Features of Programs Designed to Help Families Achieve Economic Security and Promote Child Well-being 

The federal Department of Health and Human Services (HHS), Administration for Children and Families (ACF), Office of Planning, Research and Evaluation (OPRE) engaged Mathematica Policy Research and Northwestern University to give ACF, administrators program funders, and practitioners an overview of the current state of the field, including theory, program models, evidence from research on the programs, and directions for future research. This is an excellent resource.

Putting Research Into Action: Two-Generation Approaches

ICF International, on behalf of the Community Action Partnership, has synthesized research and resources below from the field on two-generation approaches, and organized the findings into five categories: Intergenerational Poverty Data, Two-Generation Program Need, Program Implementation/Promising Practices, Two-Generation Program Types, and State Policy Information. This summary has a comprehensive set of links to both research articles and resource material.

↑Back to Top↑ | Two-Gen Basics | Building Blocks | Parent Engagement | Social Capital | Coaching | Research | Exemplary Models
Two-Gen Building Blocks
This section includes resources for financing, infrastructure, data integration, and results accountability and are recommended for policy makers, funders, and agency leaders.
Advancing Two-Generation Approaches – Funding to help families succeed

In this report, key two-gen funding sources are identified, primary funding strategies and common funding challenges are highlighted, and roles for funders and policy makers in supporting communities are defined.

Two-Generation Approaches to Addressing Poverty A Toolkit for State Legislators

The National Conference of State Legislatures (NCSL) developed a toolkit for state agency leaders and defined the role for policy makers as: legislate, convene, partner and fund. The funding section outlines many of the federal and state funding sources for two-generation strategies.

Advancing Two Generation Approaches – Integrating data to support families

In this report, tools for identifying measurable outcomes for families are outlined, the benefits of an integrated data system are identified, the role that data experts is explored, and the factors are defined to consider when seeking data integration.

Advancing Two-Generation Approaches — Developing an Infrastructure to Address Parent and Child Needs Together

This report focuses on the operational elements of a two-generation approach, including structure, family intake, the alignment of adult and child services and perhaps one of the most crucial components, the teams that get these initiatives off the ground.

Strengthening the Foundation — Strategic Evidence Building for Two-Generation Approaches

This report serves as a good starting point for programs and funders to explore how their work already contributes to the knowledge about what works, and places where further contributions can be made by investing in comprehensive evaluation strategies and the need for funders to provide support for programs to be evaluated in ways that advance the field.

Making Tomorrow Better Together

This report published by Ascend outlines the recommendations of a Two-Generation Outcomes Working Group. The working group was comprised of leading two-gen practitioners, researchers and evaluators and was tasked to identify key outcomes for two-gen programs. The outcomes are organized into sections: Educational Success, Workforce Development and Economic Assets, Social Capital, Health and Well-Being.

Two-Gen Outcomes Bank

The Outcomes Bank is a comprehensive repository of two-generation outcomes organized into four domains and includes measurable outcomes and sources for those outcomes.

↑Back to Top↑ | Two-Gen Basics | Building Blocks | Parent Engagement | Social Capital | Coaching | Research | Exemplary Models
Two-Gen Parent Engagement
Resources for parent engagement, an essential two-generation principle and recommended for all staff.
Two-Gen Social Capital
Resources for building social capital among families. Social capital is regarded as a critical success factor for proven two-gen programs.
How Human Services Programs Can Use Social Capital

The federal Department of Health and Human Services (HHS), Office of the Assistant Secretary for Planning and Budget (ASPE), has developed a webpage with social capital resources. This webpage includes links to materials ASPE has prepared as it leads work to help the federal government understand how local, state, faith-based, and nonprofit human services programs and organizations currently create, use, and measure social capital to increase employment, reduce poverty, and improve child and family well-being, and how local agencies can further strengthen these efforts.

Promoting Parents Social Capital

Improving children's attendance is a high priority for Head Start and other early childhood education programs serving low-income children. In this study conducted by a team of highly respected two-generation researchers, increased social capital among parents led to increased attendance and greater connections and trust among parents.

Unanticipated Gains Abstract

Mario Small, Grafstein Family Professor at Harvard University, is one of the recognized experts on the impact of social capital for low-income families. His book Unanticipated Gains: Origins of Network Inequality in Everyday Life explores the impact of increased social connections among mothers in childcare centers. The significance of this book is the recognition of how organizations can intentionally increase or diminish equity by its actions.

Bowling Alone Abstract

Robert Putnam is generally credited with coining the term social capital. His books on social capital are required reading including  the best-selling Bowling Alone: The Collapse and Revival of American Community, and more recently, Our Kids: The American Dream in Crisis, a groundbreaking examination of the growing opportunity gap. Putnam believes that social capital is not warm and cuddly feelings, but a wide variety of specific benefits that flow from the trust, reciprocity, information, and cooperation associated with social networks.

↑Back to Top↑ | Two-Gen Basics | Building Blocks | Parent Engagement | Social Capital | Coaching | Research | Exemplary Models
Two-Gen Coaching
Resources for two-gen coaching, a practice that is considered the "secret sauce" of a two-generation approach, are provided in this section. Two exemplary models are highlighted — Family Centered Coaching and Mobility Mentoring.
Family Centered Coaching

Developed with the support of the W.K. Kellogg Foundation, Family-Centered Coaching is a set of strategies, tools, and resources that help human service organizations reinvent how they engage with, and help, families that are experiencing poverty. Rooted in an understanding of the institutional forces that prevent families from moving forward, Family-Centered Coaching equips staff with the mindset, tools, and skills to work with families holistically towards financial wellness.

Mobility Mentoring

EMPath, an evidence driven organization, is one of the leaders in the two-gen. EMPath has developed a coaching model known as Mobility Mentoring that is based on a decade of research and development. Mobility Mentoring is defined as the professional practice of partnering with participants so that over time they may acquire the resources, skills, and sustained behavior changes necessary to attain and preserve their economic independence. The model has four essential elements: Coaching for Economic Mobility, the Bridge to Self-Sufficiency®, Goal Setting, and Recognition.

↑Back to Top↑| Two-Gen Basics | Building Blocks | Parent Engagement | Social Capital | Coaching | Research | Exemplary Models |
Two-Gen Research
Reports from nationally recognized researchers that provide a rationale for the two-generation approach.
Helping Families, Helping Children: Two-Generation Mechanisms

The Future of Children journal is a collaboration of the Woodrow Wilson School of Public and International Affairs at Princeton University and the Brookings Institution. One of Future of Children's fundamental goals is to write about effective intervention programs for children that are based on an understanding of the processes underlying child development. In this seminal publication on the two-generation approach, the journal focuses not only on intervention programs themselves, but on the mechanisms of child development that intervention programs are trying to influence. The authors include leading 2G national researchers — P. Lindsay Chase-Lansdale, Jeanne Brooks-Gunn, and Greg J. Duncan.

Two (or More) Generation Frameworks: A Look Across and Within

This 2014 paper written by Dr. Janice Greundel examined five leading two-generation frameworks – offered or supported by the Annie E. Casey Foundation, Ascend at the Aspen Institute and the Foundation for Child Development — where the focus is on the "child and adult, " whether the framework is labeled as a two- generation, dual generation, multi-generation or whole family approach. Each of these frameworks includes examples of specific organizations exemplifying some or many parts of this approach.  This paper summarizes the leading research, best practice sites, and compares the leading models.'

↑Back to Top↑ | Two-Gen Basics | Building Blocks | Parent Engagement | Social Capital | Coaching | Research | Exemplary Models
Exemplary Two-Generation Programs
In this section, six best practice two-generation programs in Maine and across the U.S. are highlighted.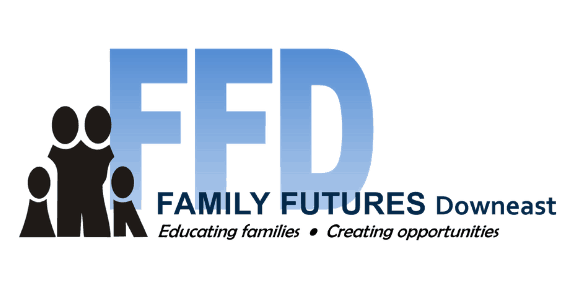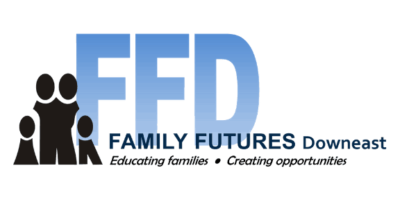 Family Futures Downeast is a unique two-generation program offering a one-year, post-secondary program for parents and high-quality early learning and supports for children. Through a public/private funding partnership, the program covers all costs including childcare, books, tuition and other essential services. Parents attend classes two nights a week either at a community college, Washington County Community College, or a public university, University of Maine at Machias. At the end of the one-year program, parents earn 15-16 college credits in a specially designed program that includes courses relevant to parents.
FFD started in 2016 with a first cohort of 21 parents with 19 parents completing the program followed by a second cohort of 27 parents in 2017, together with a total of 94 children. With a goal of increasing the education levels of the student parents, 83% of Cohort 1 student parents enrolled in further post-secondary, a high persistence percentage for non-traditional students.
FFD partners include: Sunrise County Economic Council (Lead Partner), Community Caring Collaborative, Washington County Community College, Axiom Education and Training Center, Downeast Community Partners, and the University of Maine at Machias, and parent leaders.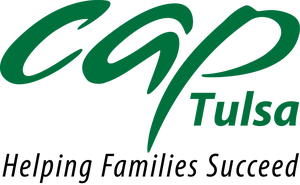 CareerAdvance®, a nationally recognized program of the Community Action Project of Tulsa County (CAP Tulsa), is part of a two-generation strategy focused on promoting family economic security by developing the human capital of parents while their preschool children are achieving in a resource-rich learning environment.
CareerAdvance® builds on CAP Tulsa's strong system of Early Head Start and Head Start centers by adding high-quality career-oriented training for parents in occupations that offer family-supporting income, benefits, and opportunities for career advancement in the healthcare sector. The program began in 2009 as a career pathway program for parents interested in pursuing nursing occupations in the growing healthcare sector. After the initial pilot year, CareerAdvance® moved into regular operations and was subsequently (September 2010) awarded a 5-year expansion grant through the Health Profession Opportunities Grant Program (HPOG) from the Administration for Children and Families (ACF) at the U.S. Department of Health and Human Services. This grant has enabled the program to serve more parents by expanding its training options into other healthcare career pathways, including health information technology and allied health professions (e.g., medical assisting, pharmacy technician, dental assisting, radiography, and physical therapy assistant).
The program's results are striking. A 2017 report shows 61 percent of Career Advance® participants attained a career certificate, compared to 3 percent of the comparison group. In addition, 49 percent of program participants found employment in the health care sector by the end of the program's first year of operation. Reflecting the program's two-generation approach, attendance in Head Start increased and chronic absenteeism decreased.

Families Forward is an initiative built on the work of the Bangor Boys and Girls Club and the Bangor Housing Authority's Family Self-Sufficiency program. The many community partners contributing to this effort combine economic supports to parents, family strengthening classes, and access to high quality early and out-of-school learning experiences for children to offer a whole-family support system.
Using a two-generation approach that includes family-centered coaching, a multitude of family engagement events, dedicated staff to provide intensive case management, parenting classes, and in-home supports, the families are supported as they work towards individual goals that they create. These include financial goals as well as goals related to health and safety, child development, transportation, child-care, education, and/or employment.
A recent Urban Institute report found that "families enrolled in Families Forward experience economic gains, such as an increase in annual income, and social-emotional growth, like greater investment in their community and development of parenting skills. The program provides crucial social supports for families to connect with one another and access services and trainings that can help them achieve greater economic mobility".
Jeremiah Program, Headquarters Minneapolis, Minnesota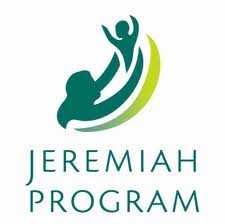 The Jeremiah Program currently operates in seven urban locations across the country, provides early childhood education for children, and housing and life-skills training to single mothers. The program highlights a return on investment of $4 in societal benefits for every $1 spent. The calculation includes reduced dependence on public assistance and increased taxable earnings and reflects increased personal incomes and reduced dependence on public assistance. In addition, the children receiving childcare are meeting or exceeding age-appropriate milestones. Perhaps most impressive, all recent graduates found safe and affordable housing, which has a significant stabilizing effect on the whole family.
The 2018 results included: (1) partnered with 638 women and children in six cities across the United States in a variety of program services, (2) 90 new moms set their families on a path to success by completing empowerment training, (3) 55% of moms achieved a GPA of 3.0 or higher,  (4) 82% of children enrolled in our child development centers demonstrated age-appropriate development and (5) moms remained on track to reach their goals by cumulatively participating in 3,075 coaching sessions.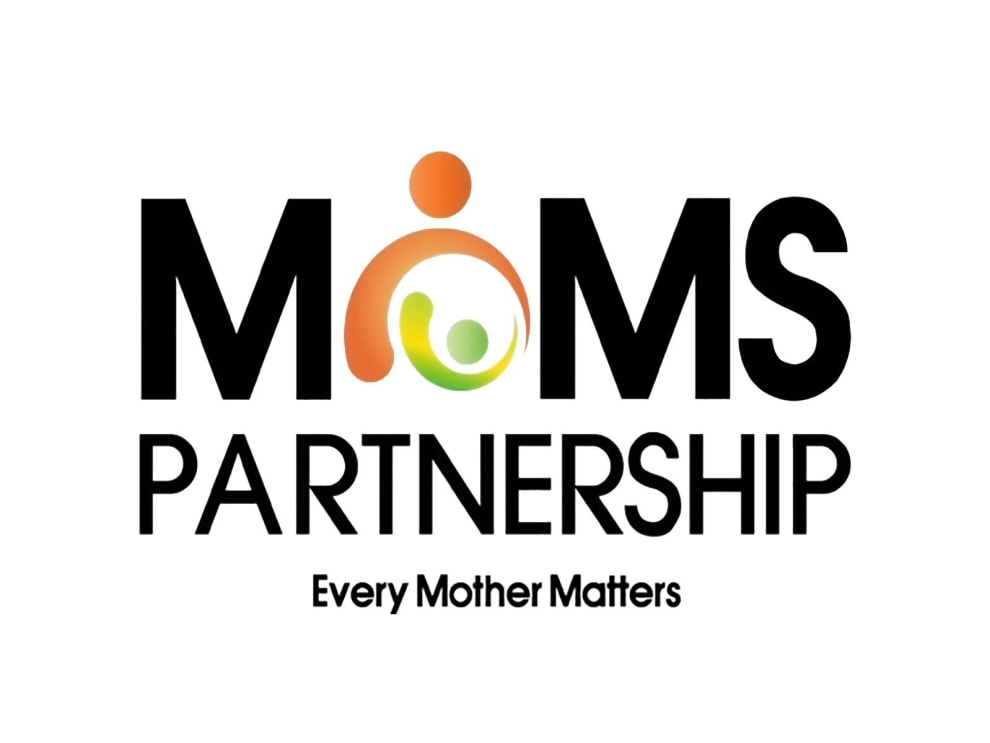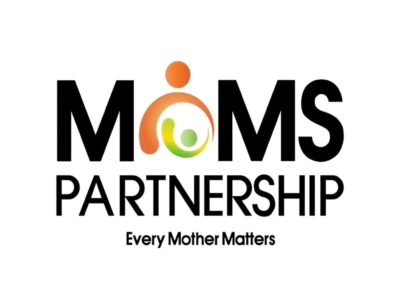 The MOMS (Mental health Outreach for MotherS) Partnership® is a multi-neighborhood, community-driven partnership that is developing two-generation interventions to meet the mental health needs of under-resourced, overburdened mothers in at-risk neighborhoods. Based in New Haven, Connecticut, the project tests the hypothesis that combining basic needs services with mental health and economic security services for mothers will decrease stress and increase parenting capacity.
The goals of the MOMS Partnership are continually informed by information and input from more than 1,200 mothers across New Haven through a confidential questionnaire/interview. The questionnaire asks mothers about their sources of support, goals, and challenges they face as they raise their families, what supports and services they find useful as moms, and what they would like to have available to their families. To date, the questionnaires have been conducted by New Haven mothers who were hired and trained by the MOMS Partnership to be Community Mental Health Ambassadors. So far, mothers have reported that the MOMS Partnership can help them raise their children, manage their stress, and meet their goals.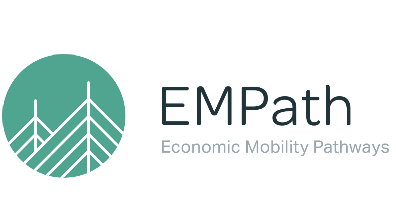 Economic Mobility Pathways (EMPath) is a Boston-based nonprofit that disrupts poverty through direct services, advocacy, research, and a global learning network. Their mission is to transform people's lives by helping them move out of poverty and to provide other institutions with the tools to systematically do the same. EMPath is nationally recognized for their coaching approach, which is founded on the belief that each pathway out of poverty is different.
EMPath is staking out a fundamentally different approach than most poverty programs. Rather than trying to connect programs that work on parenting skills with services that target job training, the Intergen Project is pioneering an integrated strategy focused on strengthening the core capabilities (such as self-regulation and executive function skills) that are foundational to both. This highly innovative model is informed by credible scientific knowledge about how these capacities are built, how adversity disrupts their underlying neurocircuitry, and how effective scaffolding, coaching, and practice can get them back on track. It is grounded in a deep understanding of how children develop in an environment of relationships and how the ability of parents to meet their own life goals is inextricably intertwined with the well-being of their children.
↑Back to Top↑ | Two-Gen Basics | Building Blocks | Parent Engagement | Social Capital | Coaching | Research | Exemplary Models |