County Profile
Androscoggin
Home to the Lewiston-Auburn area and Bates College, Androscoggin County is historically known as manufacturer of shoes and textiles. Industry in the area has diversified recently, with the health care industry becoming the rejoin's largest employer.
Androscoggin
Androscoggin County at a Glance:
The estimated poverty rate in Androscoggin County is 14.8%.*
Nearly 22% of children under 18 live in poverty.**
37.4% of children in Androscoggin County receive SNAP benefits, 65% of school-aged children are eligible for subsidized school meals.**
24.5% of children are living with food insecurity.**
The infant mortality rate in Androscoggin County is 7.8 per 1,000.**
57% of children in Androscoggin County participate in MaineCare.**
37.7% of people in Androscoggin County are not currently in the workforce.*
30.5% of the population is under the age of 18.*
37.4% of the population achieved a high school degree; 20% have a bachelor's degree or higher.*
The high school graduation rate for Androscoggin County is 83%.**
*Source: American Community Survey 5-Year Estimates, 2012-2016
**Source: Maine Kids Count 
---
Featured Work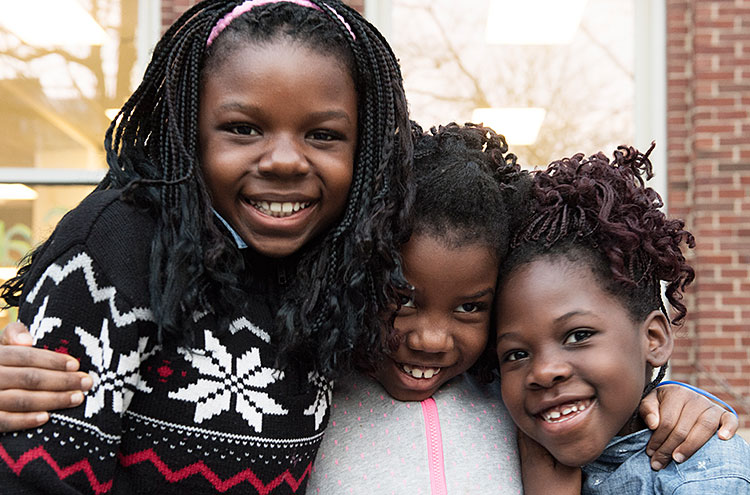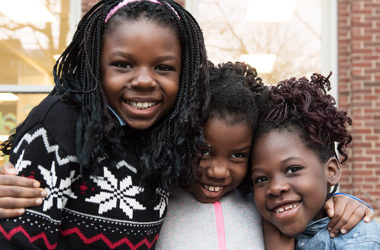 Case Study
Place-Based work in Lewiston
The Tree Street neighborhood in Lewiston is one of the most disadvantaged communities in the state of Maine—in fact, of the seven "extreme poverty tracts," in the state meaning that more than 40 percent of residents live in poverty – Tree Street encompasses three. To respond to this need, the Foundation has made several targeted investments, which have not only helped people and organizations, but also enabled us to better understand neighborhood and city dynamics and build productive working relationships.
Grants Awarded in this Region
| Date | Organization | Award | Description | Location |
| --- | --- | --- | --- | --- |
| 2022 | Androscoggin Head Start and Child Care DBA Promise Early Education Center | $9,000 | To provide Promise Food Pantry families with needed non-food items that are not covered by state benefits, such as hygiene items, paper products, diapers, cooking utensils, etc. | Lewiston, ME |
| 2022 | Ascentria Community Services | $15,000 | To provide individuals with a mental health diagnosis who are served by Ascentria Community Mental Health Services in Maine, with financial assistance to meet their immediate basic needs - to include rental assistance, transportation, and help with groceries or utilities. | Worcester, ME |
| 2022 | Center for a Green Future dba Growing to Give | $7,500 | To provide general operating support to Growing to Give. | Brunswick, ME |
| 2022 | Day One | $25,000 | To bring a youth-centered substance use and mental health program, currently offered at Preble Street Youth Center, to Lewiston - to be located at New Beginnings, a local shelter serving homeless youth. | South Portland, ME |
| 2022 | Gateway Community Services Maine | $15,000 | To provide general operating support. | Portland, ME |
| 2022 | Harrison Food Bank | $10,000 | To provide general operating support. | Harrison, ME |
| 2022 | Lake Region Senior Service | $12,000 | To support a volunteer-based transportation service in Western Maine that provides rides to medical appointments for individuals without other transportation options. | Bridgton, ME |
| 2022 | Mid Coast Hunger Prevention Program | $15,000 | To provide general operating support. | Brunswick, ME |
| 2022 | New Beginnings | $15,000 | To provide general operating support. | Lewiston, ME |
| 2022 | Oasis Free Clinics | $15,000 | To provide general operating support. | Brunswick, ME |
| 2022 | Rural Community Action Ministry | $17,000 | To provide general operating support. | Leeds, ME |
| 2022 | SeniorsPlus | $20,000 | To support the Meals on Wheels program in Western Maine, fighting hunger and social isolation and providing a match for federal funding for the program. | Lewiston, ME |
| 2022 | Tedford Housing | $20,000 | To provide general operating support. | Brunswick, ME |
| 2022 | Trinity Jubilee Center | $15,000 | To provide general operating support. | Lewiston, ME |
| 2021 | By Kids Inc. | $49,500 | To support a six-day Film Institute workshop in Lewiston with local immigrant and refugee youth who reside in the Tree Street neighborhood. | New York, ME |
| 2021 | City of Lewiston | $80,000 | To support a Neighborhood Development Coordinator position, who will help the Economic Development Manager implement the Growing our Tree Streets Transformation Plan. | Lewiston, ME |
| 2021 | Coastal Enterprises, Inc. | $150,000 | To amplify the impact of the Lewison-based Child Care Business Lab, adding more quality child care slots within the Tree Streets neighborhood. | Brunswick, ME |
| 2021 | Community Concepts | $71,000 | In continued support of the resident engagement and support activities identified within the CHOICE Neighborhood Initiative. | Lewiston, ME |
| 2021 | Green and Healthy Homes Initiative - Coalition to End Childhood Lead Poisoning | $50,000 | To provide general operating support. | Baltimore, ME |
| 2021 | Lake Region Senior Service | $10,000 | To support a volunteer-based transportation service in Western Maine that provides rides to medical appointments for individuals without other transportation options. | Bridgton, ME |
| 2021 | Lewiston Auburn Metropolitan Chamber Of Commerce Foundation | $75,000 | To continue to support the general operations of Healthy Neighborhoods. | Lewiston, ME |
| 2021 | Lewiston Auburn Metropolitan Chamber Of Commerce Foundation | $175,000 | To support the Strengthen LA initiative, a comprehensive strategy to create a seamless continuum of education, training, and employment in Lewiston and Auburn. | Lewiston, ME |
| 2021 | Lewiston-Auburn Area Housing Development Corporation | $25,000 | To support the city's capacity to access state and federal grant consultation and expertise as part of the CHOICE Implementation grant process. | Lewiston, ME |
| 2021 | Lewiston-Auburn Area Housing Development Corporation | $50,000 | To support families in Lewiston who have been displaced due to a residential fire. | Lewiston, ME |
| 2021 | Maine Community Integration | $50,000 | To provide general operating support. | Lewiston, ME |
| 2021 | Maine Immigrant and Refugee Services | $15,000 | To increase access to youth and adolescent mental health, wellness, and community supports during the COVID-19 pandemic. | Lewiston, ME |
| 2021 | Mid Coast Hunger Prevention Program | $15,000 | To provide general operating support. | Brunswick, ME |
| 2021 | New Beginnings | $20,000 | To provide general operating support. | Lewiston, ME |
| 2021 | Pine Tree Legal Assistance | $250,000 | To advance the Medical-Legal Lead Hazard Partnership, which works to proactively reduce lead hazards and address issues arising from lead poisoning in Lewiston's Tree Street neighborhood. | Portland, ME |
| 2021 | Pine Tree Legal Assistance | $250,000 | To support PTLA's Medical-Legal Lead Hazard Partnership, which proactively reduces lead hazards, addresses issues arising from lead poisoning, and addresses barriers to safe and stable housing in Lewiston's Tree Street Neighborhood. | Portland, ME |
| 2021 | Rural Community Action Ministry | $15,000 | To provide general operating support. | Leeds, ME |
| 2021 | Rural Community Action Ministry | $15,000 | To increase access to youth and adolescent mental health, wellness, and community supports during the COVID-19 pandemic. | Leeds, ME |
| 2021 | Safe Voices | $15,000 | To provide general operating support. | Auburn, ME |
| 2021 | Somali Bantu Community Association of Maine | $15,000 | To provide general operating support. | Lewiston, ME |
| 2021 | Sustainable Livelihoods Relief Organization | $25,000 | To support the Start Up Scale Up Program, which will create a parents' choice childcare co-op to provide culturally and linguistically tailored childcare centers in Lewiston, Maine. | Lewiston, ME |
| 2021 | Tedford Housing | $20,000 | To provide general operating support. | Brunswick, ME |
| 2021 | The Root Cellar | $15,000 | To provide general operating support. | Lewiston, ME |
| 2021 | The Root Cellar | $30,000 | To provide general operating support. | Lewiston, ME |
| 2021 | Trinity Jubilee Center | $15,000 | To provide general operating support. | Lewiston, ME |
| 2021 | Western Maine Transportation Services | $15,000 | To provide general operating support. | Auburn, ME |
| 2020 | Androscoggin Head Start and Child Care | $23,000 | To support a pilot program that will train new and existing child care workers via on-line credentialing courses and connect them to internships and/or job placement. | Lewiston, ME |
| 2020 | Boys and Girls Clubs of Southern Maine | $50,000 | To provide general operating support to address the basic needs of vulnerable populations that are under additional strain due to the COVID-19 pandemic. | Portland, ME |
| 2020 | Boys and Girls Clubs of Southern Maine | $30,000 | To support safe learning hubs for students engaged in remote learning. | Portland, ME |
| 2020 | Coastal Enterprises, Inc. | $150,000 | To plan and implement the first year of a Child Care Business Lab in Lewiston's Tree Streets Neighborhood. | Brunswick, ME |
| 2020 | Community Concepts, Inc. | $20,000 | To support a vlogging engagement project to ensure resident voices are informing the Transforming the Tree Streets initiative. | Lewiston, ME |
| 2020 | Community Concepts, Inc. | $40,000 | To support efforts to reduce family stress, isolation and child abuse through socially-distanced visits to at-risk families during the COVID-19 pandemic. | Lewiston, ME |
| 2020 | First Book | $13,500 | To support the purchase of over 7,500 books to be distributed to children in Lewiston and Indian Township who may not be benefiting from a learning environment during the COVID-19 pandemic. | Washington, ME |
| 2020 | Lake Region Senior Service | $10,000 | To support a volunteer-based transportation service providing rides to medical appointments for individuals without other transportation options. | Bridgton, ME |
| 2020 | Lewiston Auburn Metropolitan Chamber of Commerce Foundation | $50,000 | To support the operations of Healthy Neighborhoods to help realize the goals of the Choice Neighborhoods Transformation Plan. | Lewiston, ME |
| 2020 | Lewiston Auburn Metropolitan Chamber of Commerce Foundation | $50,000 | To support the Strengthen L/A initiative, a comprehensive strategy to create a seamless continuum of education, training, and employment in Lewiston and Auburn. | Lewiston, ME |
| 2020 | Lewiston Auburn Metropolitan Chamber of Commerce Foundation | $50,000 | To support Healthy Neighborhoods' shared gifting program, which distributes funds to Tree Street area projects that will have a positive, tangible impact on the community. | Lewiston, ME |
| 2020 | Lewiston Public Schools | $10,000 | To support efforts to connect with homeless, at-risk and English Language Learner students and families on a weekly basis throughout school closure/summer. | Lewiston, ME |
| 2020 | Lewiston-Auburn Area Housing Development Corporation | $150,000 | To support the housing component of the CHOICE Grant Application, to include HUD required Capital Needs Assessments, relocation consulting for existing residents, and 3rd party design services/other predevelopment expenditures. | Lewiston, ME |
| 2020 | Maine Community Foundation | $50,000 | To contribute to a pool of funds supporting Ethnic Community Based Organizations in Maine in their ongoing efforts to provide equitable and culturally-informed COVID-19 response. | Portland, ME |
| 2020 | Maine Community Foundation Inc | $100,000 | To contribute to a pool of funds to support Ethnic Community Based Organizations in Maine in their efforts to provide equitable and culturally-informed COVID-19 response. | Portland, ME |
| 2020 | Maine Immigrant and Refugee Services | $20,000 | To support safe learning hubs for students engaged in remote learning. | Lewiston, ME |
| 2020 | Maine Immigrant and Refugee Services | $10,000 | To provide general operating support. | Lewiston, ME |
| 2020 | Maine Initiatives | $15,000 | To fund Immigrant-Led Organizations who are serving those at-risk of domestic violence and abuse within their representative communities during the COVID-19 pandemic. | Portland, ME |
| 2020 | Mid Coast Hunger Prevention Program | $20,000 | To provide general operating support, which will will help sustain eight food programs and enable the rescue of an additional 100,000 pounds of food from new suppliers. | Brunswick, ME |
| 2020 | New Beginnings, Inc. | $50,000 | To provide general operating support to address the basic needs of vulnerable populations that are under additional strain due to the COVID-19 pandemic. | Lewiston, ME |
| 2020 | Pine Tree Legal Assistance | $250,000 | To advance the Medical-Legal Lead Hazard Partnership, which works to proactively reduce lead hazards and address issues arising from lead poisoning in Lewiston and Greater Portland. | Portland, ME |
| 2020 | Raise-Op Housing Cooperative | $50,000 | To provide general operating support. | Lewiston, ME |
| 2020 | Restorative Justice Institute of Maine | $50,000 | To pilot a diversion program for young adults ages 18-25 based on the restorative justice principles of community accountability and peer support. | Portland, ME |
| 2020 | Rural Community Action Ministry | $15,000 | To provide general operating support. | Leeds, ME |
| 2020 | St. Martin de Porres Residence | $10,000 | To provide general operating support. | Lewiston, ME |
| 2020 | St. Mary's Nutrition Center | $25,000 | To provide general operating support to address the basic needs of vulnerable populations that are under additional strain due to the COVID-19 pandemic. | Lewiston, ME |
| 2020 | State of Maine, Department of Corrections | $50,000 | To support the Department of Corrections' Community Outreach Expansion Pilot Program in Lewiston, Maine. | Augusta, ME |
| 2020 | Tedford Housing | $25,000 | To provide general operating support to address the basic needs of vulnerable populations that are under additional strain due to the COVID-19 pandemic. | Brunswick, ME |
| 2020 | The Gathering Place | $5,000 | To support an emergency overnight shelter in Brunswick that is open to homeless and housing insecure people when temperatures are dangerously low. | Brunswick, ME |
| 2020 | The Progress Center | $15,000 | To provide general operating support. | Oxford, ME |
| 2020 | The Root Cellar | $25,000 | To provide general operating support to address the food insecurity of families in the Tree Streets and Bayside neighborhoods in Lewiston and Portland during the COVID-19 pandemic. | Lewiston, ME |
| 2020 | The Root Cellar | $30,000 | To support safe learning hubs for students engaged in remote learning. | Lewiston, ME |
| 2020 | Tree Street Youth | $25,000 | To support safe learning hubs for students engaged in remote learning. | Lewiston, ME |
| 2020 | Trinity Jubilee Center | $10,000 | To provide general operating support. | Lewiston, ME |
| 2019 | Androscoggin Head Start and Child Care / Promise Early Education Center | $50,000 | To support the roll-out campaign for the Growing our Tree Streets Transformation Grant, to include grassroots organizing efforts and traditional print and media promotion. | Lewiston, ME |
| 2019 | Avesta Housing Development Corporation | $25,000 | To support formerly homeless people who are transitioning from homelessness to affordable housing through an expansion of services in southern Maine. | Portland, ME |
| 2019 | Central Maine Community Health Corporation | $20,000 | To conduct an evaluation of downtown Lewiston resident awareness of lead poisoning and prevention strategies prior to and after a comprehensive community education campaign on lead. | Lewiston, ME |
| 2019 | Community Concepts | $150,000 | To support the Lewiston Workforce Initiative, which connects individuals who have employment barriers to a career path through the provision of direct career counseling, job coaching, job development, and support services. | Lewiston, ME |
| 2019 | Community Concepts | $150,000 | To support work aligned with the HUD CHOICE grant. | Lewiston, ME |
| 2019 | Goodwill Industries of Northern New England | $214,000 | Two year grant to support the YouthBuild Take 2 program, which provides career pathways and opportunities to build community connections for disconnected youth in Lewiston-Auburn. | Gorham, ME |
| 2019 | Green and Healthy Homes Initiative - Coalition to End Childhood Lead Poisoning | $50,000 | To provide general operating support. | Baltimore, MD |
| 2019 | Green and Healthy Homes Initiative - Coalition to End Childhood Lead Poisoning | $7,500 | To provide technical assistance to the City of Lewiston for a federal Lead Hazard Reduction grant application. | Baltimore, MD |
| 2019 | Healthy Homeworks | $10,000 | To support the development of a Property Health Report, which will aggregate community data to form a complete story of the health of hundreds of Lewiston properties and rentals, presenting them in a user-friendly format available to the public. | Lewiston, ME |
| 2019 | Lake Region Senior Service | $10,000 | To support a volunteer-based transportation service providing rides to medical appointments for individuals without other transportation options. | Bridgton, ME |
| 2019 | Lewiston Auburn Metropolitan Chamber Of Commerce Foundation | $50,000 | To support the operations of Healthy Neighborhoods. | Lewiston, ME |
| 2019 | Lewiston Public Schools | $15,000 | To support LPS's plan to send a team of Lewiston-area community members and school personnel to a three-day training on generational poverty at the Harlem Children's Zone | Lewiston, ME |
| 2019 | Lewiston Public Schools | $51,500 | To attract and retain more diversity among LPS instructional staff, which will improve student academic performance. | Lewiston, ME |
| 2019 | Lewiston Public Schools | $100,000 | To fund a coordinator position at Lewiston High School who will implement a culturally-competent restorative practices system school-wide. | Lewiston, ME |
| 2019 | Lewiston-Auburn Area Housing Development Corporation | $80,000 | To support an enhanced Family Self Sufficiency program in Lewiston. | Lewiston, ME |
| 2019 | Maine Inside Out | $65,000 | To both support the work of their Leadership Council, which develops the leadership and social capital of formerly incarcerated young people, and to support organizational efforts for financial management assistance. | Portland, ME |
| 2019 | Maine Inside Out | $4,000 | To bring a performance of Maine Inside Out's play "EXPOSED" to the Statewide Juvenile Justice Task Force's meeting in Augusta in fall of 2019. | Portland, ME |
| 2019 | Mid Coast Hunger Prevention Program | $15,000 | To support general operating costs associated with programs offered to low-income food-insecure Mainers in the midcoast area. | Brunswick, ME |
| 2019 | Olympia Snowe Women's Leadership Institute | $15,000 | To support the delivery of the Olympia Snowe Women's Leadership Institute's "My Values," "My Voice," and "My Vision" program at Lewiston High School. | Portland, ME |
| 2019 | Prosperity ME | $15,000 | To support the provision of financial and housing education activities within Maine's immigrant, refugee and asylee communities. | Portland, ME |
| 2019 | Rural Community Action Ministry | $15,000 | To provide general operating to support at-risk individuals living in rural areas of Androscoggin, Kennebec and Oxford counties via services for basic needs, homelessness and hunger prevention. | LEEDS, ME |
| 2019 | The Center for Wisdom's Women | $15,000 | To support Sophia's House, which provides shelter and support services to women with histories of chronic trauma and generational poverty. | Lewiston, ME |
| 2019 | The Progress Center | $15,000 | To support community meals and food distribution programs serving low-income people, including home-delivery to recently discharged hospital patients at risk for malnutrition. | Norway, ME |
| 2019 | The Root Cellar | $20,000 | To support the Friends and Neighbors Network food model, which places recipients in charge of their own food needs through their active participation in the program with other neighbors. | Lewiston, ME |
| 2019 | Western Maine Community Action | $37,275 | To support Healthy Neighborhood's Shared Gifting process, which provides funds for physical beautification projects in Downtown Lewiston's Tree Street Neighborhood. | East Wilton, ME |
| 2018 | Bath Housing Development Corporation | $40,000 | Two year grant to support the Comfortably Home program, which increases housing stability of low-income, elderly homeowners by increasing safety, minimizing maintenance burden, and lengthening tenure in their own homes. | Bath, ME |
| 2018 | Boys and Girls Clubs of Southern Maine | $115,000 | To support Project Aim High, an engagement program for middle school aged students in Lewiston, Portland and South Portland. | Portland, ME |
| 2018 | City of Lewiston | $125,000 | To develop and implement recommendations evolving from the Choice Neighborhood resident engagement sessions. | Lewiston, ME |
| 2018 | Community Clinical Services | $15,000 | To provide support for general operations to meet the increased caseload at the Lewiston School-Based Health Center. | Lewiston, ME |
| 2018 | Community Concepts | $42,000 | To support organizational participation in Healthy Neighborhoods, the CHOICE Neighborhood Grant, and to implement their Strategic Growth Plan. | Lewiston, ME |
| 2018 | Community Concepts | $245,000 | To support resident engagement and develop the organizational and financial structures needed to achieve the real estate objectives of the CHOICE Neighborhood initiative. | Lewiston, ME |
| 2018 | Conservation Law Foundation | $20,000 | To provide support for lead poisoning prevention, research, advocacy and technical assistance in Lewiston-Auburn and Portland. | Boston, MA |
| 2018 | Cultivating Community | $25,000 | To provide access to free, healthy food in Cumberland and Androscoggin Counties. | Portland, ME |
| 2018 | Jobs for Maine's Graduates | $300,000 | Two year grant to support the Expanded Opportunity Passport program -- a financial capacity building, education, and matched savings program expanded to non-foster care youth who face challenges or have little or no family support. | Augusta, ME |
| 2018 | Lake Region Senior Service | $7,000 | To provide support for the general operations of a transportation program serving low-income seniors and disabled residents throughout four counties in Southwestern Maine. | Bridgton, ME |
| 2018 | Lewiston Public Schools | $45,500 | To provide support to attract and retain more diversity among instructional staff, which will improve student academic performance. | Lewiston, ME |
| 2018 | Maine Inside Out | $48,500 | To support Maine Inside Out's Leadership Council, which is a year-long effort to develop the leadership, professional experience and social capital of formerly incarcerated older youth. | Portland, ME |
| 2018 | Olympia Snowe Women's Leadership Institute | $15,000 | To support three classes of Olympia's Leaders as they progress through the My Values, My Voice, and My Vision program at Lewiston High School during the 2018 / 2019 academic year. | Portland, ME |
| 2018 | Pine Tree Legal Assistance | $315,000 | Two year grant to support the existing medical-legal lead hazard partnership in Lewiston and to replication the project in the Portland area. | Portland, ME |
| 2018 | Restorative Justice Project of the Midcoast | $19,500 | To support, and to leverage a Department of Corrections investment in, a Lewiston-based Youth Court Early Intervention and Equal Opportunity Diversion program. | Belfast, ME |
| 2018 | Rural Community Action Ministry | $15,000 | To provide general operating to support at-risk individuals living in rural areas of Androscoggin, Kennebec and Oxford counties via services for basic needs, homelessness and hunger prevention. | Leeds, ME |
| 2018 | The Center for Wisdom's Women | $10,000 | To provide general operating support to address the basic needs of women with low-incomes through a drop-in center located in downtown Lewiston. | Lewiston, ME |
| 2018 | The Progress Center | $25,000 | To support a community kitchen program distributing healthy food to low-income people in Oxford County, including home-delivered meals to recently discharged hospital patients at risk for malnutrition. | Norway, ME |
| 2018 | The Root Cellar | $24,500 | To provide food through the Friends and Neighbors Network to food insecure families in Lewiston and Portland. | Portland, ME |
| 2018 | Tree Street Youth | $20,000 | To support the Sequoia Juvenile Justice Initiative, a juvenile diversion prgram in Lewiston, Maine. | Lewiston, ME |
| 2018 | Western Maine Community Action | $50,000 | To provide support to Healthy Neighborhoods for their work in Lewiston's Tree Street Neighborhood as related to the CHOICE federal Housing and Urban Development grant. | East Wilton, ME |
| 2017 | Boys and Girls Clubs of Southern Maine | $50,000 | To support the Brain Gain Read! Summer Learning Loss Prevention Program. | Portland, ME |
| 2017 | Community Concepts | $18,000 | To support pre-planning work for the HUD Choice Neighborhood application in Lewiston; including the development of a Physical Needs Assessment of the Maple Knolls Apartments and resident and community meetings. | Lewiston, ME |
| 2017 | Community Concepts | $180,000 | To support an eighteen month expansion of workforce initiative efforts, including support for a project director and coach. | Lewiston, ME |
| 2017 | Community Concepts | $175,000 | To support neighborhood capacity among organziations and residents in the Tree Street Neighborhood as the community works toward neighborhood revitalization. | Lewiston, ME |
| 2017 | Community Financial Literacy | $15,000 | For general operating support. | Portland, ME |
| 2017 | Cultivating Community | $15,000 | To provide local food for people with low to no income, including asylum-seekers. | Portland, ME |
| 2017 | Green and Healthy Homes Initiative | $131,000 | To support the delivery of comprehensive housing assessment and intervention services to low-income families. | Baltimore, MD |
| 2017 | Green and Healthy Homes Initiative | $16,500 | To support GHHI's grant writing and technical assistance work in preparation of the City of Lewiston's application to the Dept. of Housing and Urban Development for Lead Hazard Reduction funding. | Baltimore, MD |
| 2017 | Lake Region Senior Service | $9,000 | For general operating support. | Bridgton, ME |
| 2017 | Lewiston Public Schools | $77,000 | To support enhancements to the Integrated Supports / Response to Intervention System at Montello Elementary. | Lewiston, ME |
| 2017 | Lewiston Public Schools | $113,000 | To fund a Restorative Practices Coordinator at Lewiston High School as well as youth stipends, staff stipends, and training to support the coordinator in implementation of a culturally competent system of Restorative Practices. | Lewiston, ME |
| 2017 | Literacy Volunteers-Androscoggin | $5,000 | For general operating support. | Auburn, ME |
| 2017 | Maine Immigrant and Refugee Services | $15,400 | To support organizational planning, human resource management, and governance / financial systems. | Lewiston, ME |
| 2017 | Maine Immigrant and Refugee Services | $50,000 | For general operating support. | Lewiston, ME |
| 2017 | Maine Immigrant and Refugee Services | $25,000 | To to support upgrades to their new community center. | Lewiston, ME |
| 2017 | Mid Coast Hunger Prevention Program | $10,000 | For general operating support. | Brunswick, ME |
| 2017 | New Beginnings | $20,000 | To provide program support for a 24-hour shelter for runaway and homeless teens in Maine. | Lewiston, ME |
| 2017 | Olympia Snowe Women's Leadership Institute | $50,000 | To provide support for the "My Vision" class of young women leaders. | Portland, ME |
| 2017 | Somali Bantu Community Association | $5,000 | For general operating support. | Lewiston, ME |
| 2017 | St. Martin de Porres Residence | $15,000 | For general operating support. | Lewiston, ME |
| 2017 | St. Mary's Nutrition Center | $15,000 | For general operating support. | Lewiston, ME |
| 2017 | Tree Street Youth | $25,000 | For general operating support. | Lewiston, ME |
| 2017 | Tree Street Youth | $20,000 | To support the Sequoia Juvenile Justice Program. | Lewiston, ME |
| 2017 | Trinity Jubilee Center | $25,000 | To support the Feeding L-A Project, which provides healthy food to low-income residents of Lewiston-Auburn and the surrounding towns.  | Lewiston, ME |
| 2016 | Androscoggin Home Health Services | $25,000 | To provide bereavement services for hospice patients and their families who are affected by cancer. | Lewiston, ME |
| 2016 | Boys and Girls Clubs of Southern Maine | $38,315 | For community-based summer programming to address summer learning loss in Lewiston, Portland and South Portland. | Portland, ME |
| 2016 | City of Lewiston | $150,000 | To provide training in entry level construction trades to individuals with low-incomes, including parents, New Mainers, and veterans. | Lewiston, ME |
| 2016 | Community Clinical Services | $10,000 | To provide general operating support for patients' out of pocket expenses not covered by any type of insurance; and community outreach, education and engagement activities. | Lewiston, ME |
| 2016 | Community Concepts | $224,000 | To support data analysis, the ability to conduct a strategic analysis of its housing capacity, and greater efficiency in transportation scheduling. | Lewiston, ME |
| 2016 | Community Financial Literacy | $15,000 | To provide general operating support to provide financial education courses and individual financial and college access counseling sessions. | Portland, ME |
| 2016 | Cultivating Community | $15,000 | To provide support for programs that increase access to healthy food. | Portland, ME |
| 2016 | Goodwill Industries of Northern New England | $88,000 | To support the Take2 program, which provides career pathways and opportunities to build community connections for disconnected youth in Lewiston-Auburn. | Portland, ME |
| 2016 | Green and Healthy Homes Initiative | $15,000 | For grant writing and technical assistance to MaineHousing related to the submission of a 2016 Lead-Based Paint Hazard Control / Lead Hazard Reduction Demonstration Grant. | Baltimore, MD |
| 2016 | Lake Region Senior Service | $10,000 | To provide support for programs that provide transportation to low-income seniors, disabled citizens and cancer patients. | Bridgton, ME |
| 2016 | Lewiston Public Schools | $304,000 | A two year grant to support two English Language Learner coaches to implement recommendations from a program evaluation conducted by the Center for Applied Linguistics. | Lewiston, ME |
| 2016 | Lewiston Public Schools | $80,118 | For the Lewiston Campaign for Grade-Level Reading initiative, which works to ensure Lewiston students are reading at grade level by the end of third grade. | Lewiston, ME |
| 2016 | Lydia Home Association | $150,000 | A two year grant to support Safe Families for Children, which arranges homestays for children in families experiencing immediate crises. | Whiting, ME |
| 2016 | Mid Coast Hunger Prevention Program | $15,000 | To support programs that provide food to low- income families. | Brunswick, ME |
| 2016 | Muskie School of Public Service | $50,000 | To develop and implement an employer engagement strategy to address youth workforce development in Maine. | Portland, ME |
| 2016 | New Beginnings | $15,000 | To provide program support for a 24-hour shelter for runaway and homeless teens in Maine. | Lewiston, ME |
| 2016 | Olympia Snowe Women's Leadership Institute | $50,000 | For the Androscoggin County beta class of 49 juniors as they begin year two of the leadership program, which is focused on helping participants learn effective communication skills. | Portland, ME |
| 2016 | Rumford Group Homes | $25,000 | To serve children who need crisis stabilization services. | Rumford, ME |
| 2016 | Rural Community Action Ministry | $15,000 | To support programs aimed at alleviating hunger and homelessness for the most vulnerable residents in 13 central Maine towns. | Leeds, ME |
| 2016 | Safe Voices | $15,000 | To support direct services such as emergency housing to men and women fleeing domestic violence situations. | Auburn, ME |
| 2016 | Sexual Assault Crisis Center | $25,000 | To provide mental health services to children who have been sexually abused in Androscoggin, Oxford and Franklin counties. | Auburn, ME |
| 2016 | St. Mary's Nutrition Center | $15,000 | To provide general operating support funds to the St. Mary's Nutrition Center, which improves food access to those in need in Lewiston-Auburn. | Lewiston, ME |
| 2016 | The Center for Wisdom's Women | $10,000 | General operating support for a drop-in center for low-income women providing food, clothing, and personal hygiene products. | Lewiston, ME |
| 2016 | The Gathering Place | $5,000 | To provide general operating support for the only daytime shelter for the poor and homeless in the Midcoast Region. | Brunswick, ME |
| 2016 | Tree Street Youth | $50,000 | For capital funding support to expand the existing facility. | Lewiston, ME |
| 2016 | University Of Maine System - New Ventures Maine | $10,000 | To provide coordinated financial education, career planning training and individual coaching to help meet individual and program goals for Family Self- Sufficiency Programs at the Bangor Housing Authority and Lewiston Housing Authority. | Augusta, ME |
| 2016 | Western Maine Community Action | $35,400 | For the Healthy Neighborhoods Planning Council, which organizes community members trying to improve housing in downtown Lewiston and Auburn. | E. Wilton, ME |
| 2015 | Boy Scouts of America | $15,750 | To expand services to boys with low-incomes in Portland, Biddeford and Saco; and to allocate additional resources for Somali youth in Lewiston. | Raymond, ME |
| 2015 | Boys and Girls Clubs of Southern Maine | $35,000 | To address summer learning loss by implementing the Brain Gain Reads program for students entering grades K through 3 in Portland, South Portland and Lewiston/Auburn. | Portland, ME |
| 2015 | College for ME Androscoggin | $45,000 | To support its effots to increase post-secondary attendance and completion in Androscoggin County. | Lewiston, ME |
| 2015 | Cultivating Community | $25,000 | To support programs that increase access to healthy food.  | Portland, ME |
| 2015 | Educate Maine | $198,000 | Two year grant to serve as the fiscal sponsor for Count Me In, an initiative focused on partnering with school districts and communities to decrease chronic absenteeism by implementing evidence-based practices. | Portland, ME |
| 2015 | Green and Healthy Homes Initiative | $18,000 | To support the staff time and research needed to bolster the case for receipt of a Lead Hazard Control Grant to the State of Maine. | Baltimore, MD |
| 2015 | Healthy Community Coalition | $20,000 | To support programs that address food insecurity. | Farmington, ME |
| 2015 | Lake Region Senior Service | $5,000 | To support transportation programs for low-income seniors, disabled citizens, and cancer patients. | Bridgton, ME |
| 2015 | Lewiston Public Schools | $140,800 | To support a summer learning program that reflects research-based best practices. | Lewiston, ME |
| 2015 | Lewiston Public Schools | $123,090 | To make programmatic and instructional improvements, that reflect best practices, to the adult English for Speakers of Other Languages programs. | Lewiston, ME |
| 2015 | Lewiston Public Schools | $99,000 | To pilot an approach at Montello School that will integrate school and community interventions to help children (and their families) succeed and increase third grade reading proficiency. | Lewiston, ME |
| 2015 | Lewiston Public Schools | $25,000 | To support the Campaign for Grade Level Reading. | Lewiston, ME |
| 2015 | Maine Immigrant and Refugee Services | $20,000 | Two year grant to provide cultural brokering and interpretation services for a juvenile justice collaborative in Lewiston. | Lewiston, ME |
| 2015 | Mid Coast Hunger Prevention Program | $20,000 | To support programs that provide food to low-income families. | Brunswick, ME |
| 2015 | Olympia Snowe Women's Leadership Institute | $50,000 | To launch a year-long leadership program for 10th grade girls in Androscoggin County. | Portland, ME |
| 2015 | SeniorsPlus | $25,000 | To provide funding for Meals on Wheels for older adults in Androscoggin County.  | Lewiston, ME |
| 2015 | St. Mary's Nutrition Center | $25,000 | To support food access initiatives. | Lewiston, ME |
| 2015 | The Root Cellar | $10,000 | To provide funding to purchase food for families in Portland and Lewiston. | Portland, ME |
| 2015 | The Root Cellar | $36,000 | To support the Rooted Juvenile Diversion Program. | Portland, ME |
| 2015 | Tree Street Youth | $120,000 | To support the implementation of a Juvenile Justice Reporting Center. | Lewiston, ME |
| 2015 | Trinity Jubilee Center | $25,000 | To support the Feeding L-A Project, which provides healthy food to low-income residents of Lewiston-Auburn and the surrounding towns.  | Lewiston, ME |
| 2015 | Trinity Jubilee Center | $15,525 | For philanthropy and fundraising technical assistance. | Lewiston, ME |
| 2014 | Androscoggin Head Start and Child Care | $18,000 | To help families prepare to enroll in the Harold Alfond College Challenge savings program and to provide ongoing education and support to families. | Lewiston, ME |
| 2014 | Boys and Girls Clubs of Southern Maine | $46,800 | To address summer learning loss through the implementation of Brain Gain Reads, a program focused on literacy enrichment for students K – 3. | Portland, ME |
| 2014 | Catholic Charities Maine | $15,000 | To provide funding to support program services and volunteers to isolated seniors so they can remain independent in their own homes for as long as possible. | Portland, ME |
| 2014 | Community Concepts | $20,000 | To provide funding so seniors and veterans with a cancer diagnosis in Androscoggin, Franklin and Oxford counties can access life-enhancing treatment via Community Concepts' transportation program. | Lewiston, ME |
| 2014 | Educate Maine | $99,000 | To act as fiscal sponsor for the implementation team of Count ME In, a data-driven community based model to address the problem of chronic absenteeism in Maine. | Portland, ME |
| 2014 | Green and Healthy Homes Initiative | $256,000 | Two year grant to provide technical assistance and staffing support to GHHI Lewiston/Auburn as they work to integrate resources and provide services that improve housing quality and resident outcomes. | Baltimore, MD |
| 2014 | Lake Region Senior Service | $10,000 | To provide transportation to low-income seniors, disabled citizens and cancer patients. | Bridgton, ME |
| 2014 | Lewiston Public Schools | $47,860 | To contract with the Center for Applied Linguistics to do a complete review of their pre-kindergarten to adult English Language Learner Programs. | Lewiston, ME |
| 2014 | Lewiston Public Schools | $23,850 | To secure technical assistance from the National Summer Learning Association in order to conduct a community-wide assessment of existing summer resources; implement a data-driven system that enables local organizations, funders and other stakeholders to work together more effectively; and shape programs and policies to better meet the community's needs. | Lewiston, ME |
| 2014 | Lewiston Public Schools | $100,000 | To address summer learning loss for students entering grades K through 3. | Lewiston, ME |
| 2014 | Lewiston Public Schools | $24,000 | To provide supplemental funding for the implementation of a summer learning program aimed at addressing summer learning loss. | Lewiston, ME |
| 2014 | Maine Immigrant and Refugee Services | $15,000 | To provide general operating support. | Lewiston, ME |
| 2014 | Mid Coast Hunger Prevention Program | $15,000 | To provide operating support for programs that provide food to low-income families. | Brunswick, ME |
| 2014 | New Beginnings | $175,000 | To provide a permanent home for New Beginnings' Youth Drop-In Center, Outreach Program, and agency administrative offices, as well as the ability to provide increased educational programming for homeless youth. | Lewiston, ME |
| 2014 | Pine Tree Legal Assistance | $585,000 | Three year grant to support a medical-legal partnership intended to reduce lead paint exposure and poisoning among children in Lewiston. | Portland, ME |
| 2014 | Rural Community Action Ministry | $15,000 | To provide operating support for programs aimed at alleviating hunger and homelessness for the most vulnerable residents in thirteen central Maine towns. | Leeds, ME |
| 2014 | Safe Voices | $15,000 | To provide general operating support to provide direct services such as emergency housing to men and women fleeing domestic violence situations. | Auburn, ME |
| 2014 | SeniorsPlus | $20,000 | To provide Meals on Wheels to older adults. | Lewiston, ME |
| 2014 | Sexual Assault Crisis Center | $15,000 | To provide operating support for victims of sexual violence across three counties in Maine. | Auburn, ME |
| 2014 | Tedford Housing | $20,000 | To provide funding for residential support services to adults in the emergency housing shelter. | Brunswick, ME |
| 2014 | Trinity Jubilee Center | $20,000 | To provide support to the Refugee Assistance Program in Lewiston and Auburn to help immigrants and refugees with basic needs such as housing, medical care and employment. | Lewiston, ME |
| 2014 | Western Maine Community Action | $95,000 | Two year grant to support a federal match for the Keeping Seniors Home program and to develop a long-term sustainability plan. | East Wilton, ME |
| 2014 | Women Unlimited | $350,000 | Two year grant to provide skills training, job connections and work supports to low-income individuals in Bangor, Machias and Lewiston and align that training with the workforce needs of local industries. | Augusta, ME |
| 2013 | Boy Scouts of America | $15,534 | To support the creation of four new scouting units in underserved subsidized Housing Authority neighborhoods. | Raymond, ME |
| 2013 | Catholic Charities Maine | $25,000 | To provide support services and volunteers to isolated seniors so they can remain independent in their own homes for as long as possible. | Portland, ME |
| 2013 | Coastal Enterprises, Inc. | $600,000 | A three year grant to develop the organizational infrastructure required to best deploy capital to vulnerable populations in Lewiston, Portland, Machias, and Skowhegan. | Brunswick, ME |
| 2013 | Community Clinical Services | $55,000 | To provide clinical support to children and families at Longley Elementary School and provide technical assistance to school staff. | Lewiston, ME |
| 2013 | Community Concepts | $15,000 | To provide seniors transportation to and from medical appointments. | Lewiston, ME |
| 2013 | Cultivating Community | $110,000 | A two year grant to support the development of transferable job skills and provide new marketing opportunities for New American farmers in the Lewiston-Auburn area through the Business Incubation, Skill Building and Market Development Project and the New American Sustainable Agriculture Project. | Portland, ME |
| 2013 | Lake Region Senior Service | $5,000 | To provide transportation to low-income seniors and disabled citizens and cancer patients. | Bridgton, ME |
| 2013 | Lewiston Public Schools | $100,000 | To provide support for participation in the National Grade Level Reading Campaign and develop a community-wide approach to improve 3rd grade reading proficiency. | Lewiston, ME |
| 2013 | Lewiston Public Schools | $76,972 | To support a summer learning program aimed at addressing potential summer learning loss in Lewiston public schools. | Lewiston, ME |
| 2013 | Lewiston-Auburn Area Housing Development Corporation | $50,000 | To develop and fund a security deposit loan program for low-income and/or homeless families who need assistance with security deposits. | Lewiston, ME |
| 2013 | Lydia Home Association | $180,000 | Three year grant to expand programming to serve the Lewiston, Auburn and Portland area and provide temporary supports for children when their families experience periods of substantial stress. | Whiting, ME |
| 2013 | Maine People's Resource Center | $20,000 | To support Lewiston Community Voices Project to engage low-income Lewiston residents in redevelopment efforts. | Portland, ME |
| 2013 | New Beginnings | $172,000 | To support a pilot program working to integrate mental health services for homeless youth in Lewiston. | Lewiston, ME |
| 2013 | SeniorsPlus | $25,000 | To provide Meals on Wheels to older adults currently on the wait list. | Lewiston, ME |
| 2013 | Spurwink Services | $30,000 | To support the use of Every Day Counts a community based model to work with four school districts to improve student attendance. | Portland, ME |
| 2013 | Veterans Inc. | $25,000 | To provide case management for veterans age 65+ to age in place and receive mental health and other services. | Worcester, MA |
| 2013 | Western Maine Community Action | $67,000 | To support the the Keeping Seniors Home Program, which helps Maine seniors age in place. | East Wilton, ME |
| 2012 | Advocates for Children | $10,000 | To support the Nurturing Parenting Program for the parents of infant, toddler and preschool age children, as well as a specific program for Somali parents. | Lewiston, ME |
| 2012 | Bates College | $40,000 | To support increasing educational attainment and college aspirations for youth and adult residents of Lewiston's poorest neighborhoods. | Lewiston, ME |
| 2012 | Central Maine Community Health Corporation | $248,000 | Two year grant to support Healthy Androscoggin's efforts to build the capacity needed to address high lead poisoning rates in children living in downtown Lewiston. | Lewiston, ME |
| 2012 | Community Concepts | $35,000 | To provide low-income seniors, veterans and cancer patients with rides to critical and preventative medical care, mental health services, social services and prescription pick-up. | Lewiston, ME |
| 2012 | Good Shepherd Food Bank | $75,000 | To provide support for the Mainers Feeding Mainers program to utilize 'purchase partnerships' with Maine Farms, dairies, and fisheries to increase the flow of fresh and healthy foods to food pantries. | Auburn, ME |
| 2012 | Green and Healthy Homes Initiative | $49,000 | To provide technical assistance to Healthy Androscoggin and other stakeholders in Lewiston who are working to decrease elevated blood lead levels in that city. | Baltimore, MD |
| 2012 | Literacy Volunteers-Androscoggin | $5,782 | To provide support for literacy tutors and English conversation partners to work with immigrants and refugee students in Androscoggin County. | Auburn, ME |
| 2012 | New Beginnings | $25,000 | To provide support for housing and other services for disadvantaged and disconnected youth in Androscoggin, Franklin, Cumberland, York, and Kennebec counties. | Lewiston, ME |
| 2012 | Safe Voices | $15,000 | To provide security rental deposits for safe housing for women fleeing domestic violence. | Auburn, ME |
| 2012 | SeniorsPlus | $25,000 | To provide meals to seniors currently on the waiting list of the Meals on Wheels program. | Lewiston, ME |
| 2012 | Sexual Assault Crisis Center | $24,500 | To support the Forensic Interviewer Program in an effort to strengthen the community response to child abuse cases. | Auburn, ME |
| 2012 | St. Mary's Nutrition Center | $25,000 | To provide education and support for people facing food insecurity in accessing fresh foods through coordinated local food initiatives. | Lewiston, ME |
| 2012 | The Center for Wisdom's Women | $10,000 | To provide general operating support for the Center for Wisdom's Women, a drop-in Center for low-income women. | Lewiston, ME |
| 2012 | Tree Street Youth | $50,000 | To support Tree Street Youth which provides free academic and social services for children K-12 and their families in Lewiston. | Lewiston, ME |
| 2012 | Tri-County Mental Health Services | $80,000 | To support a new treatment for clients suffering from post-traumatic stress disorder, mental illness and substance abuse. | Lewiston, ME |
| 2012 | Visible Community | $32,500 | To support the Lead Notification Project which will educate low-income residents about ambient lead dust. | Lewiston, ME |