Somerset County Youth Task Force develops young adult leaders as agents of change in their community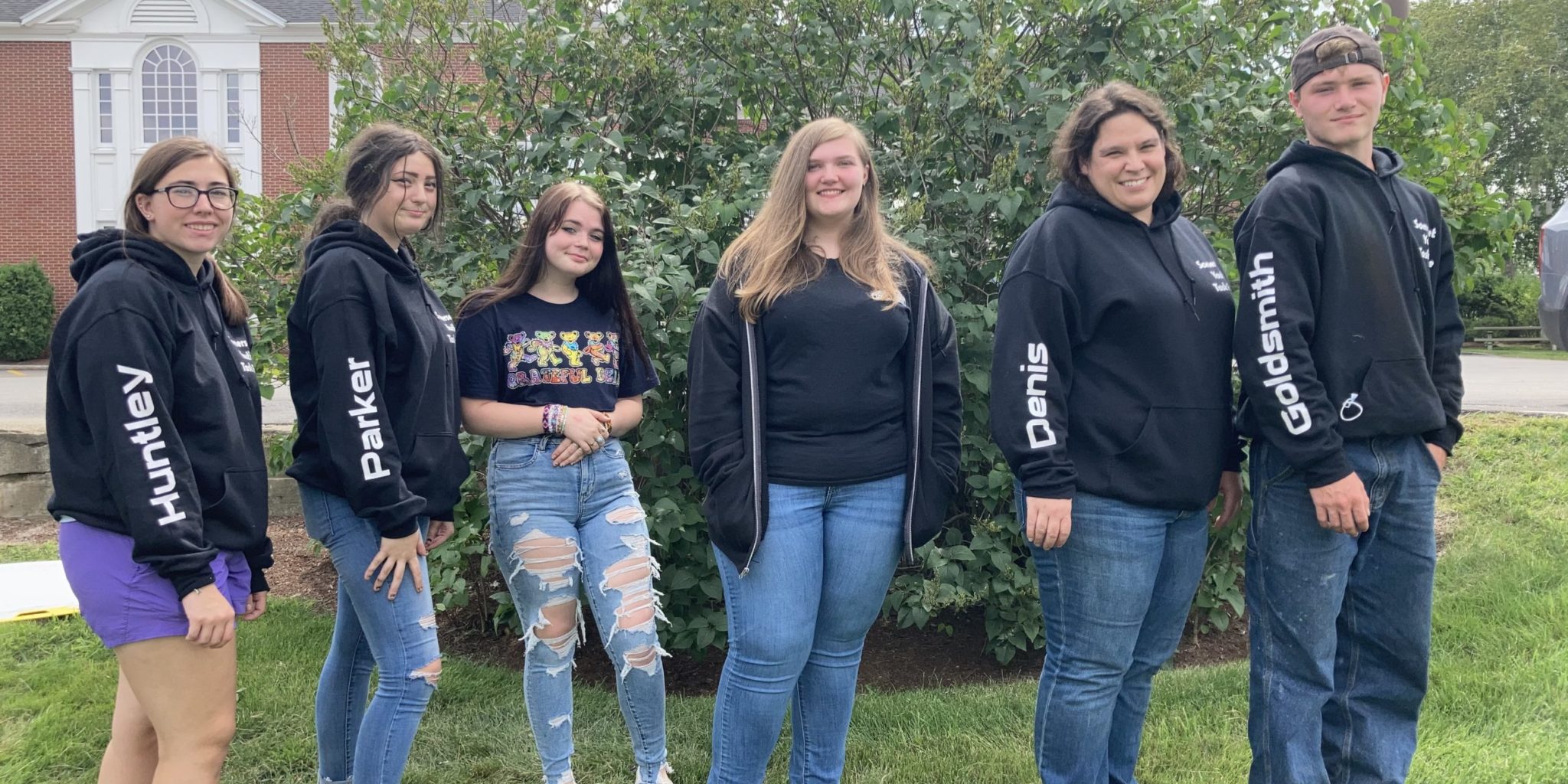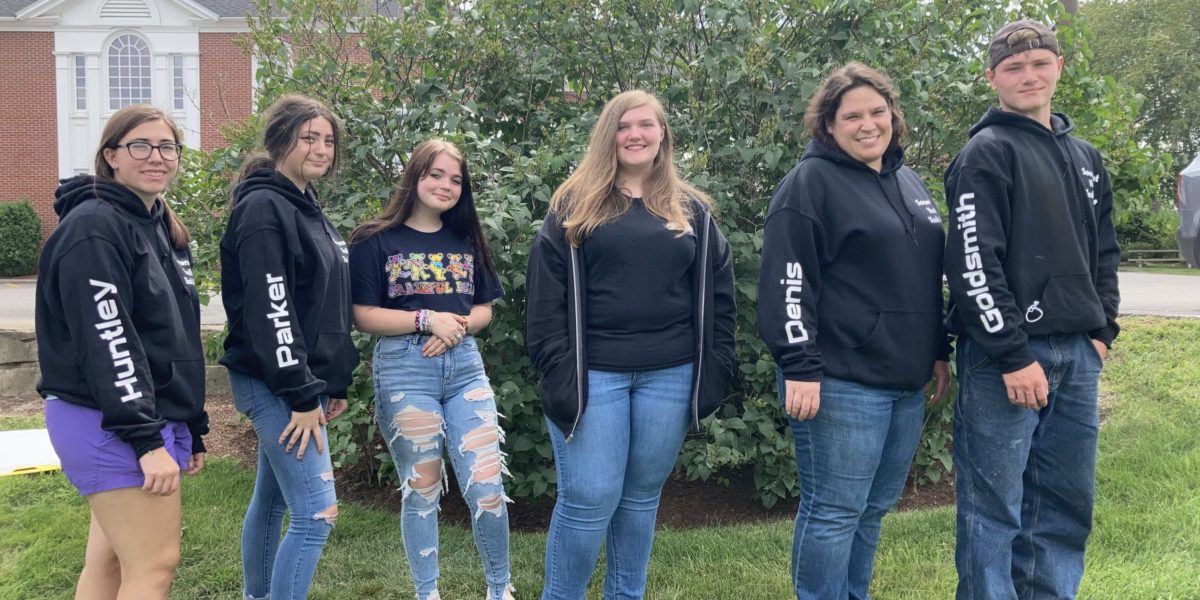 Engaging the perspectives of young people in shaping the systems meant to support their growth and development — and letting them identify challenges and spearhead solutions — is essential to improving and strengthening those systems for all. Demonstrating the power of young people as agents of change was a key intent of the Somerset County Youth Task Force, which convened last summer with Foundation support.
The task force was the latest step in years of work by school and community leaders in Somerset County to make local youth feel more supported. An evolving component of this collaboration has been empowering youth as leaders, which began by bringing together a group of youth to identify unmet student needs and work on specific projects to support those needs, such as access to food and clothing.
But a transformation began when those young people were then trained to collect feedback from students on what they needed to succeed, broadening their focus to strengthening the systems in school and the community that are supposed to serve them. The students facilitated several peer focus groups and conducted surveys at Skowhegan High School and Somerset Career & Technical Center in the 2020-2021 school year. The findings revealed many concerning challenges and unmet needs for young people in the community.
45% of respondents said they do not have many, or any, of the resources they need to be successful.
37% felt that adults in the community had little to no understanding of what they needed to succeed.
Students ordered their biggest obstacles as 1) stress, 2) COVID-19, 3) anxiety and mental health, and 4) themselves.
When Empowered, Young People Deliver Strategies
The Somerset County Youth Task Force came together to address those urgent findings with approaches developed by young people themselves.
Seeing the potential of piloting a new way of creating youth-centered systems change, the John T. Gorman Foundation joined MSAD 54, Somerset Public Health, and Skowhegan Savings Bank – which generously provided meeting space – to bring together eight youth with diverse experiences and viewpoints for the Somerset County Youth Task Force. The program had a dual intent: building leadership, collaboration, and communication skills as well as professional experience for the delegates, who were paid a stipend for their work; and identifying strategies to address the challenges that had been identified by young people in the community.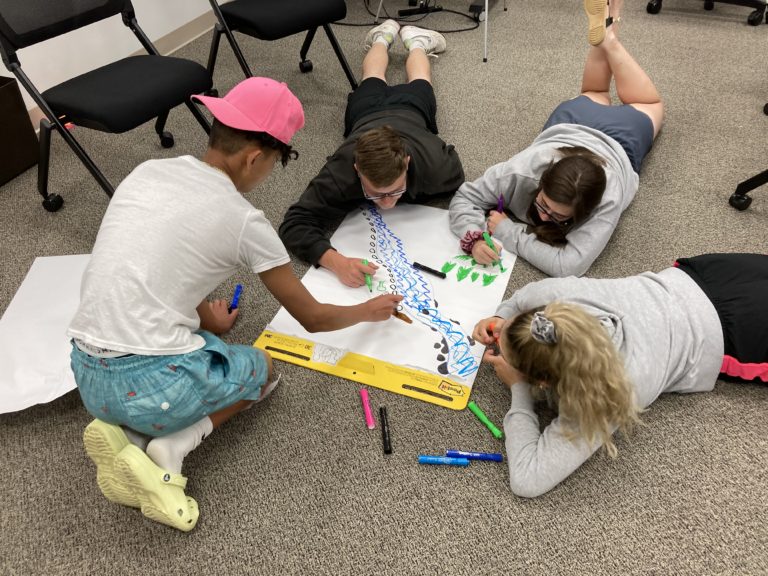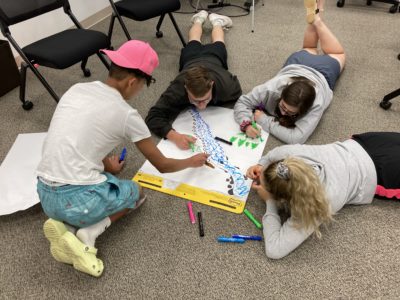 The task force met five times over the course of last summer, co-facilitated by Somerset Public Health Community Health Educator Danielle Denis and Kaylene Mitchell, a John T. Gorman Fellow who now serves as Fellowship co-faculty. Both emphasized that their role was simply to provide structure and support for the delegates to make their own decisions about agenda, goals, and, ultimately, priorities for action.
The first step was ensuring that delegates who may not have been previously recognized for their leadership potential knew that they were leaders with valuable perspectives to offer. Next came overviews on data analysis, systems change, and negotiation. At each meeting, delegates also met with adults in the community who had a stake in their work – Somerset Career & Technical Center Director David Dorr (also a John T. Gorman Fellow), MSAD 54 Superintendent Jon Moody, Skowhegan Savings Bank President David Cyr, and John T. Gorman Foundation President & CEO Tony Cipollone – to ask questions and share perspectives.
Taking in what they learned and the data that had been presented, delegates then set about the difficult task of choosing the group's priorities. After listing and organizing all the concerns that had been identified, they agreed on two top issues – improving mental health supports in their school and community; and changing the school dress code, which they thought was outdated, inequitable, and having a negative impact on some students. By their last session, they had generated ideas and options for addressing those issues, identified what other resources would be needed, and prepared presentations on their findings.
Next Steps – and a Message for Adults
Danielle Denis said the task force was able to accomplish much in a short amount of time. Foremost was the impact on delegates, especially the positive relationships they formed with adults and their empowerment as leaders in their community. But Denis is most excited that five of the delegates have committed to advance the priorities and strategies laid out by the task force during the school year ahead.
"We have a group of people who see themselves as capable leaders and have made connections with adults in the community," Denis said. "The hope is that these students can pick up where the task force left off."
Piper Parker and Kaylee McGowan are two of those delegates, both of whom are excited to continue working this year on topics the task force raised as priorities. The confidence they gained as leaders able to speak their thoughts and opinions honestly with peers – and adult decision-makers – will be an asset, they said. When asked what they want adults to hear, both expressed that young adults would be better served if they have a more prominent role in the decisions that affect them.
"This system isn't helping us prepare for the real world. You won't always be there to make decisions for me," said Parker. "I want to be included in decisions and be part of the solutions."
McGowan added that honesty is key in finding solutions that adults and youth can agree on. "Don't pretend to agree with us just to make us happy," she said. "Respectfully disagree and explain plainly so that I can understand."
Delegate Emma Huntley, who recently started her first year in college, agreed. "Adults need to see that we're not kids; we're young adults," Huntley said. "When we go out in the world, we are not going to be treated like kids. If there was more of an understanding of that in school, things might be different."
Their point was not lost on task force stakeholders who said many next steps lie with adults rather than youth.
"I think we all learned a lot and grew from this experience," said David Dorr, who committed to several actions after his meeting with delegates. "I left that session understanding that these students have had too many promises broken by adults – we need to first understand this, and then to work hard to earn their trust. Going forward, I believe we have committed to not only training the students to speak out, but to train the adults in how to listen."