By Lisa Margulies, Esq., John T. Gorman Foundation Program Associate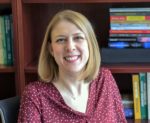 Stakeholders across the state have worked to enhance Maine's juvenile justice system for years. A particular area of focus has been decreasing the number of youth in Long Creek Youth Development Center due to growing recognition and agreement that many justice-involved youth do not pose a threat to public safety and, with appropriate programming and services, can and should remain in their communities. Over the last decade, the population of Long Creek has been reduced significantly and, in the months leading up to the coronavirus pandemic, collaboration by a diverse coalition of justice-system stakeholders set the stage for significant policy reforms. In this analysis, we take a look at how the coronavirus pandemic accelerated the implementation of evidence-based policies and spurred new innovations to support youth involved with Maine's juvenile justice system.
Background: Maine's Efforts to Implement Evidence-Based Strategies Supporting Justice-Involved Youth
The Maine Department of Corrections (DOC), alongside its partners and other system stakeholders, has worked over many years to reduce the population of Long Creek. This includes its recent partnership with a national think-tank, the Vera Institute of Justice, on the End Girls' Incarceration Initiative. This work has yielded measurable and significant results: from 2009 to 2019, the number of youth detained awaiting court action or services decreased 67 percent, and, during that same time, there was a 76 percent decrease in the number youth committed (sentenced) to the facility.
These efforts are in line with years of research on what works to promote success in the juvenile justice system and protect public safety. Evidence shows that the vast majority of youth age out of criminal behavior, and that incarceration may actually make matters worse by increasing the risk of recidivism among certain youth. Additionally, research has found that longer stays in juvenile facilities do not produce better outcomes.
As an alternative to secure placement, community-based supports and services, like treatment and programming, may effectively address risk factors for future system involvement. This research has spurred states across the nation to pursue evidence-based changes to their juvenile justice systems that invest in community-based programming, emphasize diversion at every point in the justice process, and limit the use of secure confinement—all while protecting public safety. (In its 2018 report, From Adolescence to Adulthood: A Blueprint for Helping Maine's Youth Succeed, the John T. Gorman Foundation recommended the creation of a comprehensive continuum of care to support vulnerable young people, including youth who are homeless and those involved with the juvenile justice or foster care systems.)
Despite Maine's hard work, there is broad agreement that there is room for improvement. Maine, like many states, has struggled to create a comprehensive continuum of care statewide to address the needs of youth in the juvenile justice system, especially those with complex behavioral health needs.
Absent such supportive, community-based services, youth may be placed at Long Creek because there is simply nowhere else for them to go. Indeed, a 2017 study by the Center for Children's Law and Policy (CCLP) found that, despite the dedication and high skill level of leadership and staff at Long Creek, the facility housed a number of youth with mental health issues yet was not designed or equipped to meet these needs. CCLP's most recent analysis this year confirmed the prevalence of behavioral health issues for youth at Long Creek, finding that nearly 70 percent of youth committed to the facility received behavioral health services from MaineCare in the year prior to their placement. Additionally, CCLP's analysis revealed that a large proportion of cases resulting in youth being sent to Long Creek are not for crimes or alleged crimes against a person—45 percent of detention and 42 percent of committed cases did not involve person offenses.
The goal of building a robust continuum of care has received renewed focus since May 2019 with the formation of the Maine Juvenile Justice System Assessment & Reinvestment Task Force, funded by the Juvenile Justice Advisory Group (JJAG). Co-chaired by Representative Michael Brennan, DOC Commissioner Randall Liberty, and Jill Ward from the Maine Center for Juvenile Policy and Law (MCJPAL) at the University of Maine School of Law, the group included representatives from all three branches of government, along with community stakeholders and practitioners. With technical assistance from CCLP, the Task Force convened over ten months to hear from national and local experts in the juvenile justice system and engaged in discussion about Maine's opportunities and challenges. The process culminated with the release of a final report by CCLP and its partners, which analyzed data, policy, and practice to arrive at a series of recommendations for the state in the short and long term. The work of the Task Force served as the basis for proposed legislation, introduced in the 2020 legislative session, to take steps to improve the state's juvenile justice system.
Crisis Expedites Action
Of course, the Legislature came to an abrupt halt due to the coronavirus pandemic. Despite this setback, stakeholders continue to engage in meaningful efforts to improve the juvenile justice system. In fact, the crisis catalyzed remarkable coordination and collaboration among stakeholders to promote the welfare of justice-involved youth while simultaneously protecting public safety.
As the crisis was bearing down in March, DOC ramped up its efforts to safely release youth from Long Creek while ensuring vital supports to help them succeed in their communities, including the expansion of the Youth Advocate Program (YAP), a national organization that helps provide community-based services for justice-involved youth. Additionally, DOC acted swiftly over a series of group calls with the Vera Institute, community providers, advocates, and other stakeholders at the end of March to create careful and thorough reentry plans for the young women remaining at Long Creek and expedite their release from the facility. Efforts by DOC and other juvenile justice system stakeholders resulted in a 43 percent decrease in Long Creek's detention population in March, in line with nationwide trends during the COVID crisis. In addition, the overall number of detained and committed youth at Long Creek has decreased 47 percent since the start of the year.
After engaging in these calls with DOC, stakeholders reached out via the Task Force group e-mail list to discuss this process, crystallize lessons learned, and build on its success. In less than a month, this conversation sparked the formation of a wider group that convenes via Zoom to explore effective approaches to community reintegration and the creation of committees to parse out these issues further. DOC is an active member of this group and has committed to moving this process forward.
One outcome of this work is that DOC— in collaboration with MCJPAL and the Cutler Institute at University of Southern Maine— will create regional community care teams for youth involved in the juvenile justice system. The care teams, which will include representatives from across systems as well as local stakeholders, will work together to support youth based on their individual needs and prevent further, deeper end system involvement, such as placement at or return to Long Creek.
With the coronavirus crisis, Maine has the rare opportunity to rethink its juvenile justice system. Harnessing this innovative, cross-system collaboration, the state is demonstrating that it can invest in community-based supports, redouble its efforts to create diversionary pathways for youth at risk of system involvement, and lower the population of Long Creek permanently.
Lisa Margulies, Esq. is Program Associate at the John T. Gorman Foundation, specializing in the Foundation's focus area of Older Youth. In addition to serving as an assistant public defender in Philadelphia and a teacher in New York City public schools, she most recently worked as Senior Policy Specialist at the Crime and Justice Institute at Community Resources for Justice, providing technical assistance to state governments in developing evidence-based policies to improve their criminal and juvenile justice systems.