Maine Young People's Caucus helps youth inform decision-makers about the issues that impact them

The committee room at the State House in Augusta was packed on May 30, with each seat at the committee table taken and standing room only for the audience. Legislators and state administrators carried on a spirited dialogue with citizens this day on the topic of juvenile justice.
It was the type of scene commonly found at the State House. But there was a key difference: policy makers were the ones sitting in the audience to listen, as young adults held the dais to speak on the state-level decisions that impact them.
This was one of six meetings held this legislative session of the Maine Young People's Caucus with support from the John T. Gorman Foundation. In line with the Foundation's goal of highlighting challenges older youth face in transitioning to adulthood, caucus topics included substance abuse prevention, youth employment, child welfare, youth homelessness, and school discipline.
Foundation support helped bring young adults, ages 14-26, from all corners of Maine to share their personal experiences and expertise on these important issues. Timed with the start of the new Legislature and state administration, the goal of the program was to ensure that youth could contribute to policy conversations that directly affect them.
At the session on juvenile justice, student leaders from Maine Youth Court shared information about their work to implement peer-led restorative justice practices in Maine high schools as an alternative to suspensions, expulsions, or even arrest. Members of Maine Inside Out—a theatrical group made up of current and former residents of the Long Creek Youth Correctional Facility—spoke about their experiences in the juvenile justice system and the challenges that have followed them.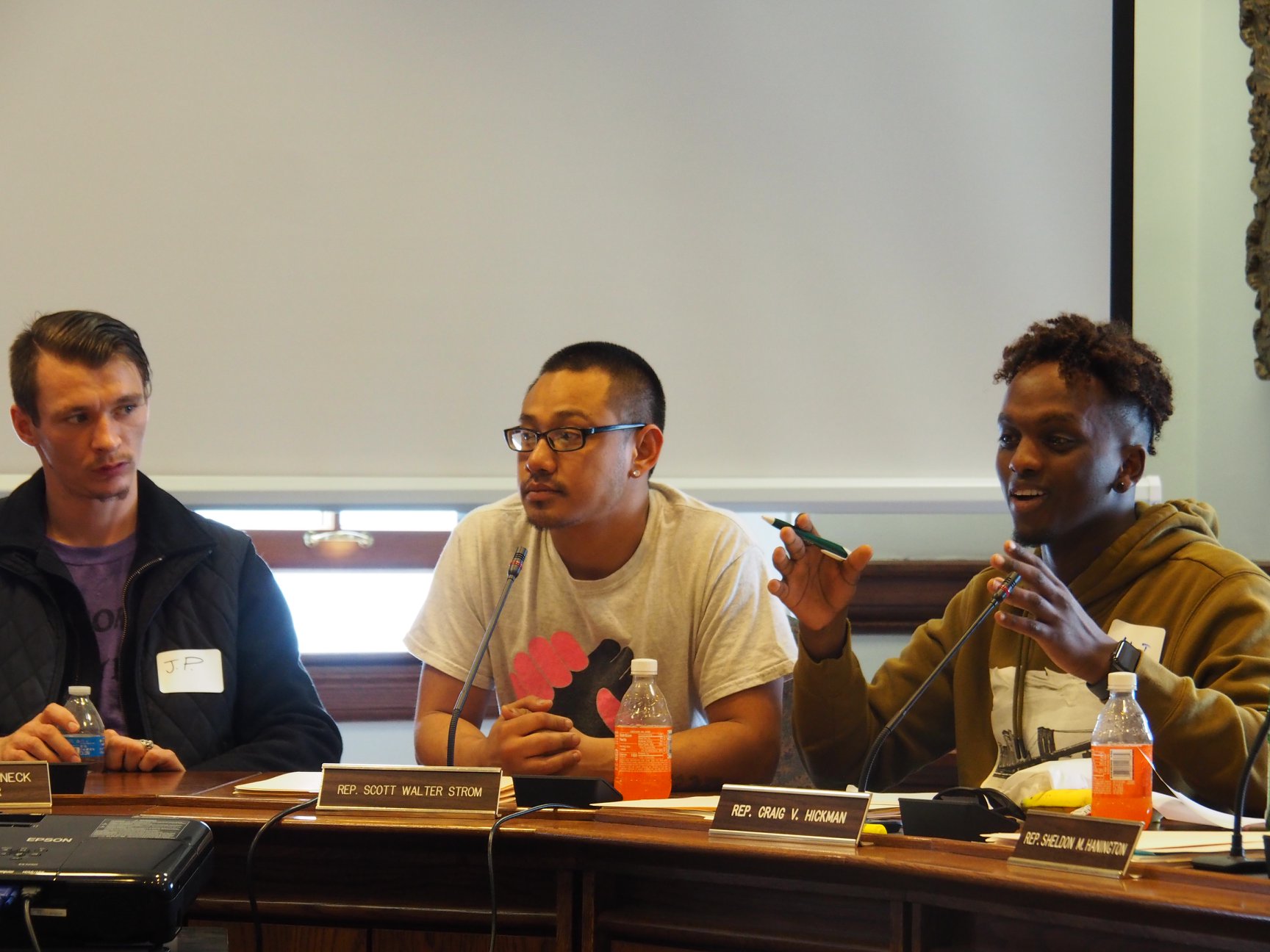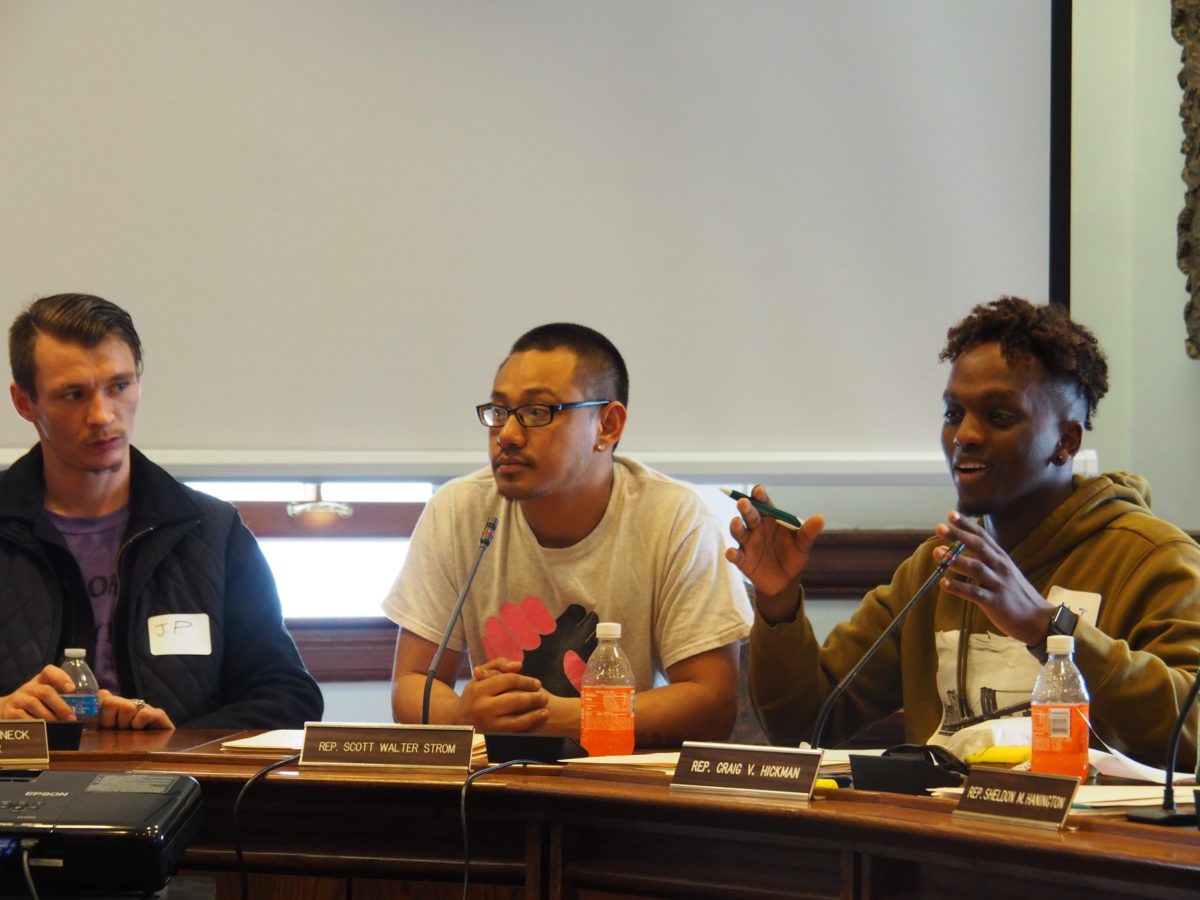 Their words didn't fall on deaf ears. Legislators, members of the Governor's staff, Department of Corrections Commissioners Randall Liberty and representatives from other state agencies listened intently, asked questions, and engaged in the dialogue.
But these sessions are intended to be the beginning of a conversation, not the end.
"The Young People's Caucus in this pilot phase was a clear testament to the power of involving young people in issues that impact them and the interest of decision-makers to incorporate their wisdom into conversations," said caucus organizer Claire Schroeder of the Youth and Community Engagement Team at USM's Cutler Institute. "At each Young People's Caucus session, representatives across multiple state agencies, from Maine State Housing to the Department of Labor, spoke to the value young people add to the work our state is doing to resolve complex issues. Decision-makers identified opportunities and a real interest in keeping the conversation going to ensure young people are involved in the solutions that are created."
Youth and Community Engagement, the Maine Youth Action Network, and other partners collaborated to organize the caucus, but it began as an idea of Representative Victoria Morales of South Portland. She helped start and promote the caucus to address what she saw as a lack of youth voices in Augusta. "Young people are 20 percent of our population, but 100 percent of our future, and we're making decisions here without their input," she said.
While she was glad to see many of her colleagues in attendance, Morales believes the caucus' largest impact will come from the participation of state administrators. "I just think the overall impact went much further than legislators. I think this has real staying power," she said, noting the sessions on youth employment, youth homelessness, and juvenile justice as particularly productive conversations between youth presenters and state agencies. Governor Janet Mills also met with youth caucus members in her office.
"From governor's staff to department commissioners and staff, I got feedback from everyone on the quality of information they received from these youth and how inspiring they were," Morales said. "From young people, I heard that we can, in fact, make policy with their voices at the table."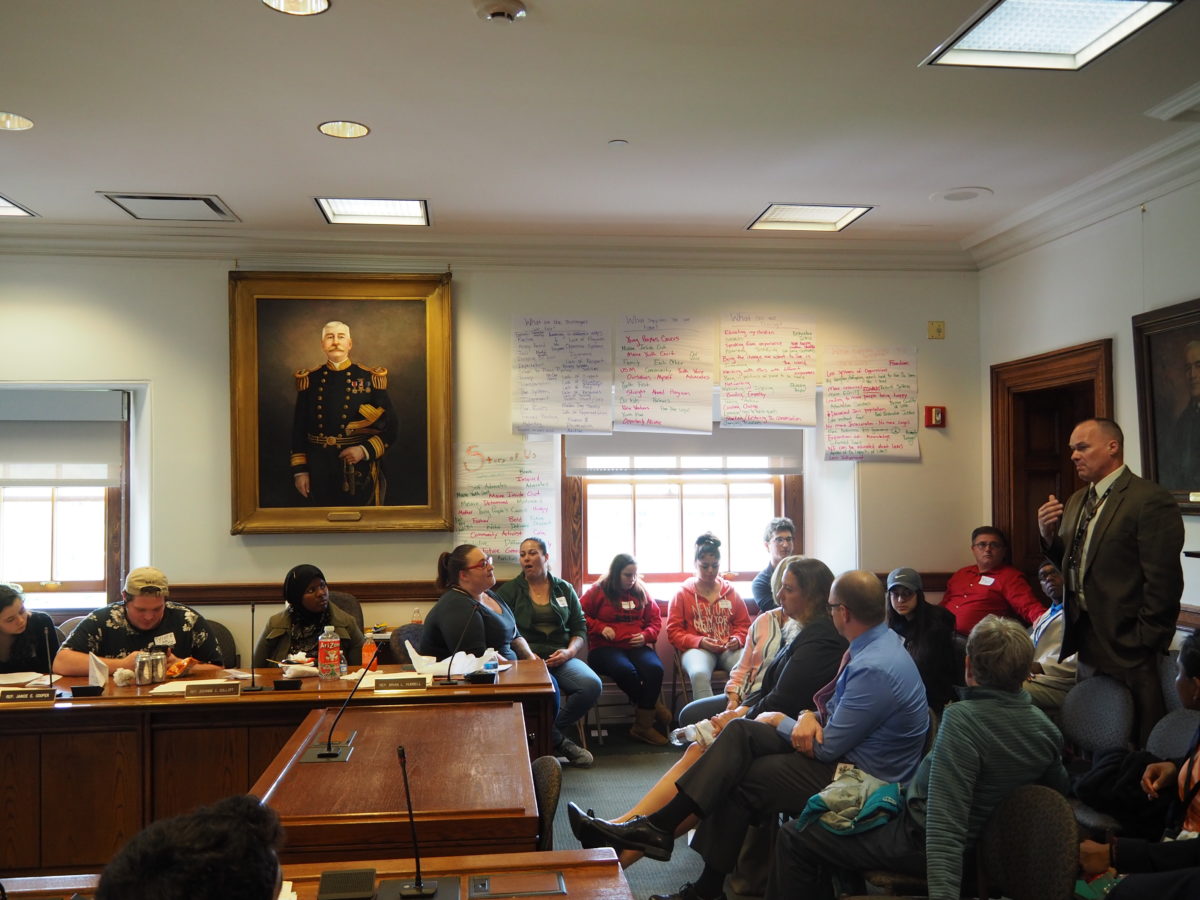 Helping other young people find their voices was the goal of caucus facilitator Skye Gosselin, a 20-year-old from Biddeford. She met with presenters before caucus meetings to set an agenda, go over the materials, and make a safe space for youth to tell their stories. While all the caucus meetings were powerful in their own way, she said, several ongoing themes emerged, including "adultism."
"It's like when adults look at kids and think they know best, even though they haven't taken the time to actually listen to what's going on," Gosselin explained. "There's a feeling of not being on equal ground."
Ladislas Nzeyimana, a 16-year-old caucus participant from Portland, thought the caucus was successful in shifting that dynamic. "It was very empowering for youth," he said. "They felt their voices were valued—which is not something that happens often."
As part of its work to help improve outcomes for Maine's older youth, the John T. Gorman Foundation has published "From Adolescence to Adulthood: A Blueprint for Helping Maine's Youth Succeed." To read its recommendations, go here.