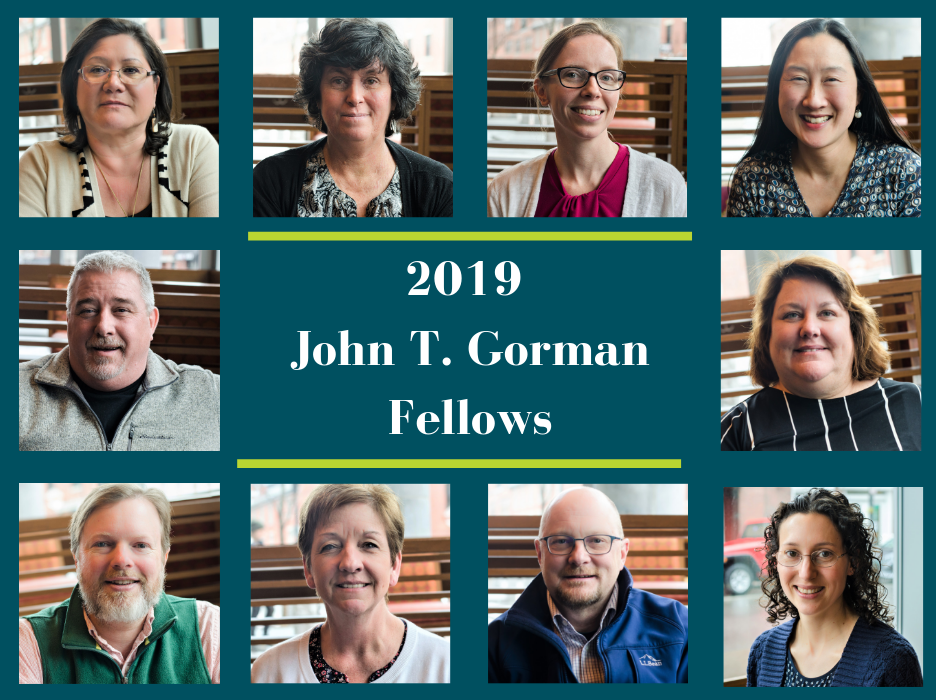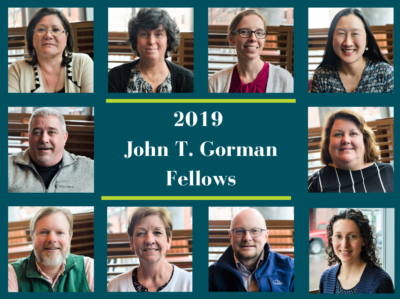 We are pleased to announce the third cohort of our John T. Gorman Fellowship, a program designed for leaders in Maine's nonprofit, advocacy and government sectors. The Fellowship equips participants to leverage data, partnerships, individual strengths, and organizational authority to develop a way of working that is data-driven, collaborative, and reflective of best practices. Participants work toward becoming results-based leaders with the vision, confidence, and competence to advance changes in programs, policies, and systems that can improve the lives of vulnerable people in Maine.
The 10 Fellows in this year's class hail from across Maine and range widely in terms of interests, experiences, and backgrounds. They are unified, however, by their shared commitment the Foundation's mission and values, and each is working in a public system or non-profit organization associated with the Foundation's investment priorities: improving educational achievement for young children, promoting successful transitions to adulthood for vulnerable older youth, helping struggling parents to support their families, and enabling low-income seniors to remain in their homes as long as possible.
Our 2019 John T. Gorman Fellows are:
Chris Bicknell – Executive Director, New Beginnings
Gail Cressey – Director of Intervention Strategy, Portland Public Schools
David Dorr – Director, Somerset Career and Technical School
Matt Dubel – Executive Director, Portland ConnectEd
Kim Gustafson – Scholarship Director, Senator George J. Mitchell Scholarship Research Institute
Elizabeth Neptune – Senior Consultant, Wabanaki Aspirations
Karen Normandin – Vice President of Student Affairs and Enrollment, Kennebec Valley Community College
Misty Parker – Economic Development Manager, City of Lewiston
Janet Smith – Regional Manager, New Ventures Maine
Tara Williams – Executive Director, Maine Association for the Education of Young Children
The Fellowship consists of six two-day seminars, to be held between March and November of this year. In between sessions, the Fellows work independently – and with the help of Foundation staff and consultants, when necessary – to incorporate what they've learned into their organizational roles.
The charge to this cohort of participants is to make a measurable difference in the lives of Maine's people by November of 2020. We look forward to sharing their achievements with you in future newsletters as this remarkable group of leaders gets to work!