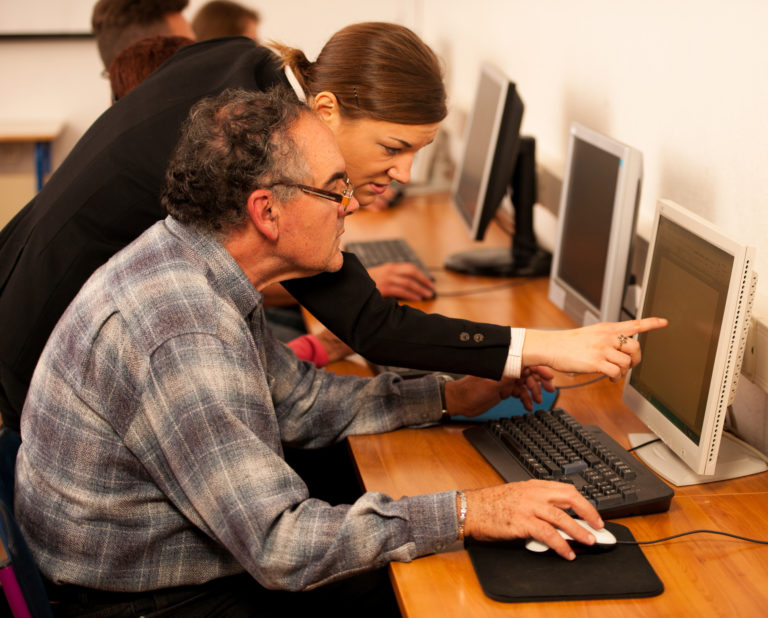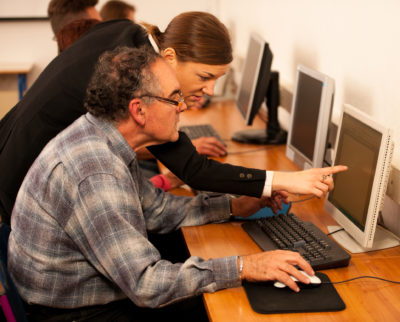 Few will argue with the notion that digital literacy is a key to future employment success. This is especially true in rural Maine. Years of research, including a 2016 Pew Research report, found that jobs that require higher levels of analytical skills, such as critical thinking and computer skills have grown by 77%, while jobs requiring physical or mechanical skills rose only 18%. Digital literacy can be a conduit to progress: unlocking new employment and education opportunities, providing access to new supports and services, and reducing social isolation. That said, the reality is that advancing digital literacy can be a challenge, especially in isolated rural communities.
To help address this challenge, last June the Foundation awarded Axiom Education and Training Center (AETC) a three-year grant of $525,000 to launch the Maine Digital Inclusion Initiative, under the banner of their National Digital Equity Center. The Initiative was designed to create a statewide program to deliver digital literacy services to tens of thousands of traditionally underserved and underemployed Mainers.
The Maine Digital Inclusion Initiative is modelled after Axiom's successful Washington County pilot program funded by the Foundation in 2012. That effort served 1,400 adult learners and 200 businesses at 40 locations across that county and received national recognition.
To expand this program across Maine, AETC has, to date, successfully secured an additional $970,000 in support, which includes a $700,000 grant from the Maine Commission for Community Service that will fund 16 AmeriCorps members and digital literacy teachers who will be placed statewide. Program sites, or "Regional Hubs," will be located on each of the University of Maine System's seven campuses. There will also be learning center sites at public libraries throughout Maine. The project's goals are to develop a more highly skilled, job-ready workforce and to improve job-seeking skills for the unemployed and underemployed. The project will also provide training to senior citizens who want to use technology to help them age in place.
"There is truly a remarkable level of energy, leadership, and community partnership driving this effort," notes Kaylene Mitchell, the Foundation's newest Senior Program Associate. "By the end of 2021, AETC plans to provide digital literacy training to approximately 30,000 to 50,000 people throughout the state of Maine. That is going to have a ripple effect for families in all 16 counties."