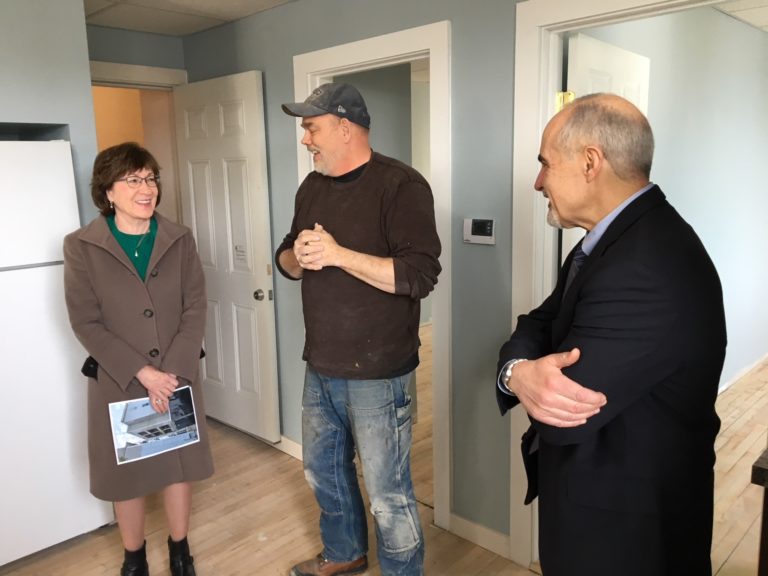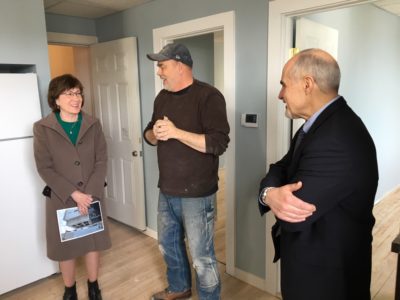 If you grew up in Lewiston's Tree Street neighborhood, you knew there was a problem with the housing stock. Lead rates three times higher than anywhere else in the state. A series of fires that terrorized the neighborhood and displaced hundreds of people. Mold coating the walls of kitchens.
The poor housing stock was the great unspoken secret of that neighborhood. To many, the problem felt too big and the resources too scarce to make any real difference. Before the first fires started in 2013, it seemed people were resigned to the problem being too big to solve.
The 12 blocks that make up the Tree Street neighborhood are home to the greatest population of children under five living in Maine. It also has the state's highest concentration of lead exposure and historically the lowest rates of lead testing.
A few years ago, the city of Lewiston, along with many area community partners, received an initial grant from the U.S. Department of Housing and Urban Development (HUD) for $3.4 million, specifically to work on lead abatement and address other housing-related health issues such as mold, asbestos and trip and fall concerns for seniors. It was a step in the right direction, but so much more needed to be done. Beyond housing concerns, the neighborhood was home to high unemployment and many families living well below the federal poverty line. To begin to address all these concerns, the John T. Gorman Foundation funded an employment initiative focused on construction.
Seeing the success in this and recognizing ways to tie this all together, we convened our grantees on separate occasions and asked them to find the three most important issues that they could take on collectively. They choose education, housing and employment.
In projects as big as these, even planning takes significant resources. HUD has another grant program that addresses that very need: resources to plan the revitalization of a neighborhood. Thanks in large part to the advocacy of Senator Susan Collins and the hard work of local community partners, Lewiston is the first small city to receive a Healthy Neighborhoods Choice grant from HUD.
The $1.3 million grant supports the development of comprehensive neighborhood revitalization plans, focusing on directing resources to address goals in three core areas: housing, people and neighborhoods. Work is already underway to produce a plan that could fundamentally transform the neighborhood, and through it, Lewiston itself.
"The grant will allow the city to plan renovations and take initial steps to transform the downtown neighborhood by improving affordable housing, addressing lead hazards and boosting the local economy," Collins said at an event celebrating the award. "It doesn't just focus on one aspect. It looks at the entire neighborhood and what that neighborhood needs to be successful — to be a place where people want to live."