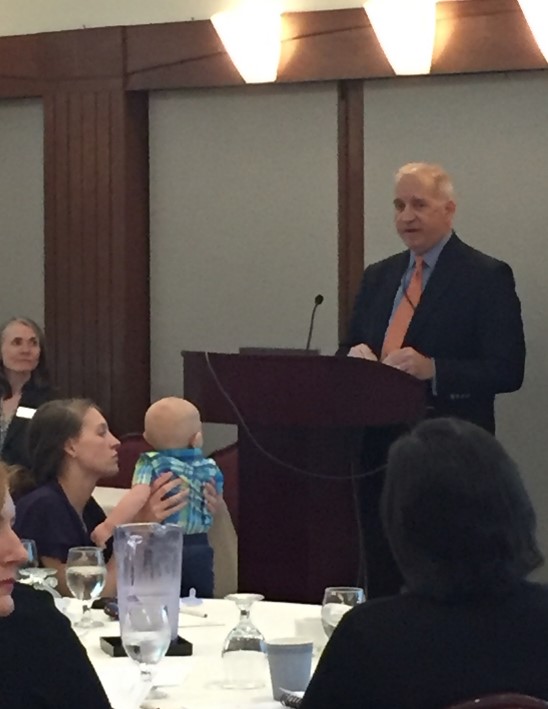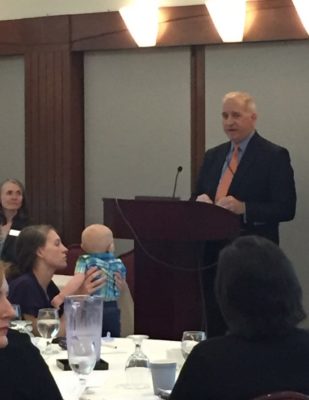 As the Foundation gets smarter about the work we're doing to help improve the lives of people in Maine, we've realized that it's critically important to become more intentional about having a whole family, two-generation approach to both individual programs and overall systems change.
This thinking is in line with that of many other states, which have been reconsidering how they assist low-income parents to become economically independent.
This is why we helped support a two-day convening in Portland of 90 local, state and federal leaders, business people, funders, program participants and others from all six states in New England, to share information and best practices about how best to implement a whole family approach to family economic success work and align policies across agencies that help parents move into employment.
The convening was the brainchild of the federal Administration for Children and Families, in an effort to improve access to employment and economic independence for families across workforce development, human services, and early care and education policies. The ultimate goal is to create, as much as possible, simultaneous connections to high quality learning environments for children while their parents are getting the supports they need to work or go to school.
"It was inspiring to see people from across the economic and political spectrum invested in this work," says Nicole Witherbee, the Foundation's Chief Program Officer. "This is not a Republican issue or a Democratic issue; it's not a rural vs. urban issue. It's about how you actually change outcomes for kids and parents and break the cycle of generational poverty."
ACF Acting Assistant Secretary Steve Wagner mentioned our work in a recent blog! Read it here: https://www.acf.hhs.gov/blog/2017/10/working-to-serve-the-whole-family