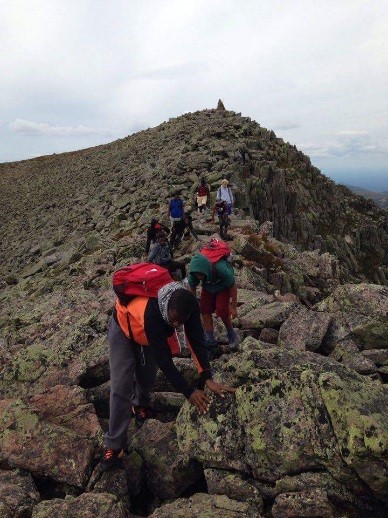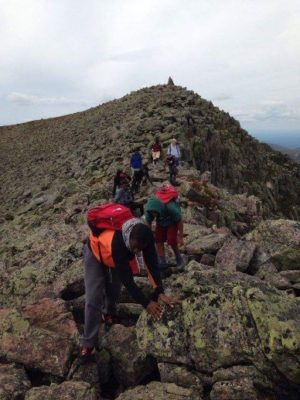 At the John T. Gorman Foundation, we know that successful transition to adulthood can be difficult, even in the best of circumstances. But for those who face significant life challenges – including contact with the juvenile justice system – the transition is even harder. That's why the Foundation took a strategic approach to funding three organizations working with youth in the juvenile justice system in Lewiston.
Over a period of 18 months, the Foundation worked with Tree Street Youth, Inc., The Root Cellar, and Maine Immigrant Refugee Services (MIRS) to provide diversion programs to Lewiston's at-risk youth. Diversion programs use intervention approaches that redirect youth away from formal processing in the juvenile justice system, while still holding them accountable for their actions. Diverting youth early in the juvenile justice process is important because research shows that more formal processing results in negative outcomes such as increased rates of recidivism and fewer opportunities due to stigmatization.
Tree Street's "Sequoia" program served as a place where youth involved in the juvenile justice system or at risk of involvement participated in supervised activities, including academic supports, workforce training, and extra-curricular opportunities between the hours of 2 p.m. and 8 p.m., Monday through Friday, while the Root Cellar's "Project Rooted" provided a structured, twice-weekly program which included life skills discussion groups and offered youth opportunities to fulfil their community service requirements. The two programs often worked hand-in-hand and their efforts were complemented by MIRS, who worked to ensure the youth and their families understood the juvenile justice system and knew what was required of them.
Working with the Department of Corrections, the organizations and the Foundation helped to create a robust juvenile justice collaborative in Lewiston.
"We worked with the Department of Correction's juvenile services to help these organizations develop diversion programming, which research shows results in better outcomes for youth," says Sara Gagné-Holmes, Senior Program Associate at the Foundation.
During the planning process, Tree Street realized that young people would be leaving its program in the dark – the Foundation, with generous support from Lee Auto, helped Tree Street purchase a multi-passenger van to transport the youth home safely.
"As an added benefit, Tree Street also used the van to take family members, many who didn't have access to transportation, to visit their loved ones at Long Creek Youth Development Center in Portland, thereby ensuring greater family connection," Gagné-Holmes says. "The van also allowed them to give the kids in the diversion programs life experiences they might not ordinarily have, such as going hiking."
An outside evaluation of the collaboration, conducted by Hornby Zeller and completed this summer, showed that the changes made during this effort produced many positive results, particularly for the 66 youth who participated.
"Open daily with longer hours, staff [at the Root Cellar] connected youth to existing Tree Street Youth support programs, served as advocates on issues related to school enrollment and provided novel experiences aimed at creating opportunities for youth to experience new things and build trust with one another and staff," the report says.
And over the course of the 18 months, juvenile arrests went down 35 percent.
"At Tree Street, school enrollment and attendance among participants increased – that was an unexpected, positive outcome of the program," Gagné-Holmes says.
The report did show areas in need of improvement. The cultural brokering and family engagement component could be enhanced to better serve the families, and greater collaboration around available transportation options would have increased youth engagement at the Root Cellar.
But overall, the work to bring the three organizations together in a more efficient and comprehensive way seems fruitful.
"This was a collaborative that existed, and they needed funding to do more, so we helped with that," Gagné-Holmes says. "As a result, we all learned some important lessons, and there are 66 kids who benefitted from not going further into the juvenile justice system. That's important."