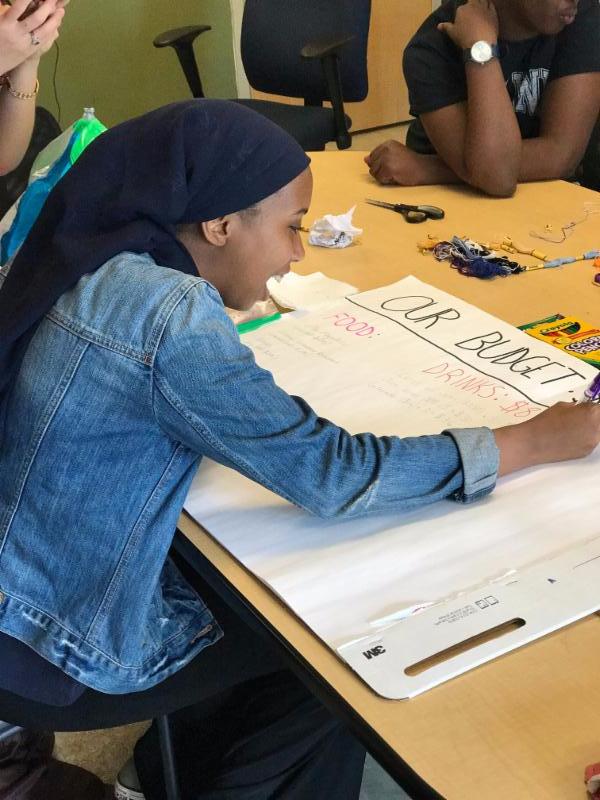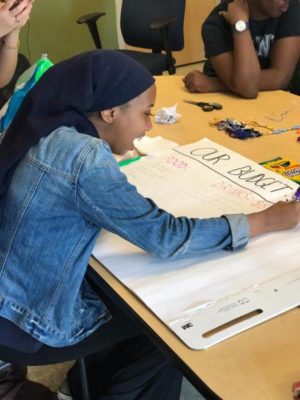 For economically disadvantaged teens in Maine, a good summer job has the potential to be truly life-changing. That's because researchers have linked learning-rich summer work experiences to positive outcomes for vulnerable young people, such as increased school attendance, better test scores and stronger work readiness skills.
In recognition of this evidence, in 2016 the John T. Gorman Foundation and the Maine Economic Improvement Fund (MEIF) supported the launch of Gateway to Opportunity (G2O), a Portland-based summer youth employment initiative that was designed to offer just this kind of work experience to income-eligible high school students. Twenty-two young people participated in the pilot year, which was such a success that the Foundation and MEIF committed to supporting the program once again this summer. We were joined by several other funders who also saw the value of G2O and invested in the program.
Forty-plus youth, over twice as many as last year, participated in the 2017 session of Gateway to Opportunity. These youth, primarily rising juniors and seniors, worked at eight different host sites across the city. Once again, the program delivery partners were Goodwill Northern New England and USM's Muskie School of Public Service. This year, the employer-partners included Avesta Housing, Maine Public, Greater Portland Council of Governments, Boys and Girls Club Portland, East End Community School, The Opportunity Alliance, the Youth Leadership Advisory Team (a joint project of young people, the Muskie School, and the Maine Department of Health and Human Services), and the Portland Housing Authority. The teens worked on projects that ranged from a summer literacy program for young children to a study of a brownfield plot that relies on STEM skills and conceptualizing future use of the space. Four of the young people in this year's session returned from last summer to continue to serve in their community.
The partners behind the program looked at lessons learned from the pilot year and sought feedback from the first participants to help improve this second session. For instance, rather than give the participants a stipend for their summer of work, this year the teens were being paid hourly. "Even though we had great attendance last year, we realized that an hourly wage conveyed a better message about the value of work—to get paid, you need to show up," said Joely Ross of Goodwill of Northern New England, who is a collaborator in managing the program.
G2O participants were also offered the chance to translate those earnings into a longer-term financial cushion. The young people learned about smart money management through trainings provided by Norway Savings Bank, which has also donated $7,500 to support the program. As incentive to develop smart savings habits, teens in G2O received a $50 bonus if they open a bank account, with another $50 if they set up direct deposit. Participants were also offered the chance to enroll in Opportunity Passport, a national matched savings program initially designed for youth in the foster care system, and which the Foundation has helped to expand to other vulnerable groups of young people in Maine. Students in G2O could also earn Extended Learning Opportunity (ELO) credit towards their high school degree.
"We're so pleased to see the growth of Gateway to Opportunity – the program helps its participants develop the work-readiness and financial savvy they need for long-term success," says Sara Gagné-Holmes, Senior Program Associate at the John T. Gorman Foundation. "That means great things for their futures, and once they are ready to transition into the workforce permanently, it will mean great things for the state of Maine, too."