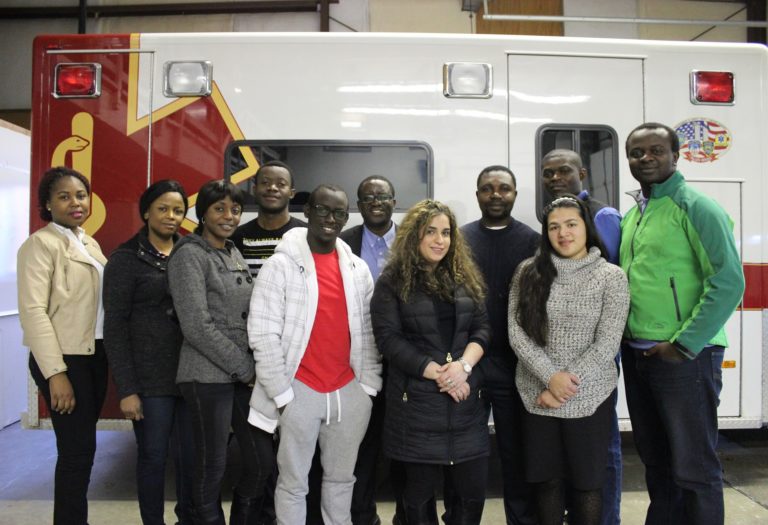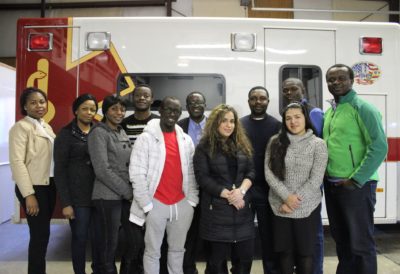 One of the core principles of the John T. Gorman Foundation is that all people in Maine should have access to good jobs with growth potential. That's why we invest in workforce development initiatives designed to help Mainers achieve the skills they need to secure and keep those jobs. We're proud that one such program has attracted both local and national attention—the ESOL (English as a Second Language) to EMT (Emergency Medical Technician) program at Southern Maine Community College . The initiative grew out of the recognition that many New Mainers arrive in the country with substantial medical training, but without the English language proficiency they need to get jobs in the health sciences field. Those who do find placements still might face underemployment, since it can be difficult to transfer credentials earned internationally to the U.S. medical system.
That's where the ESOL to EMT program comes in. By offering English language instruction along with training in becoming an emergency medical technician, the classes offer participants the opportunity to draw upon their past expertise while gaining the skills required for long-term career growth in their new home country. The program also provides the EMT field with much-needed new trainees, as many ambulance services in the region report that they can't find enough qualified workers for their openings. As David Zahn, chairman of the global languages department at Southern Maine Community College, said in the New York Times article about the initiative, "This program is a win-win-win."
The ESOL to EMT program is just part of the Foundation's ongoing commitment to workforce development in Maine. Some of our other investments include:
A construction training program in Lewiston, which is designed to provide workers who face barriers to employment with the skills they need to join this rapidly growing field. We wrote about the initiative in the last issue of our newsletter, and are pleased to share that the first cohort graduated on April 25 (see picture). All of the graduates were offered jobs by local firms after completing the program, and the second cohort will launch in the next few weeks.
The Greater Portland Workforce Initiative (GWPI), which the Foundation has supported since 2014 and which is collaboration of educational institutions, workforce providers, and social service agencies. The GPWI uses research-based strategies to help people who have traditionally had a hard time finding a job connect with consistent employment. In July of this year, GWPI will launch a Certified Nursing Assistant bridging program for individuals interested in becoming a CNA but who need to improve their reading, math or English language skills in order to successfully complete the training.
A summer youth employment program, Gateway to Opportunity (G2O), which uses a work-based learning model. This model has been tested elsewhere and has been shown to help young people achieve their long-term educational and employment goals. We shared updates about  G2O's inaugural cohort in the Spring 2016 and Fall 2016 newsletters, and are pleased to announce that the partners behind the program are planning for another successful summer this year.
With the help of our many partners around the state, the Foundation is working to ensure that more people in Maine have jobs that let them provide for themselves and their families.