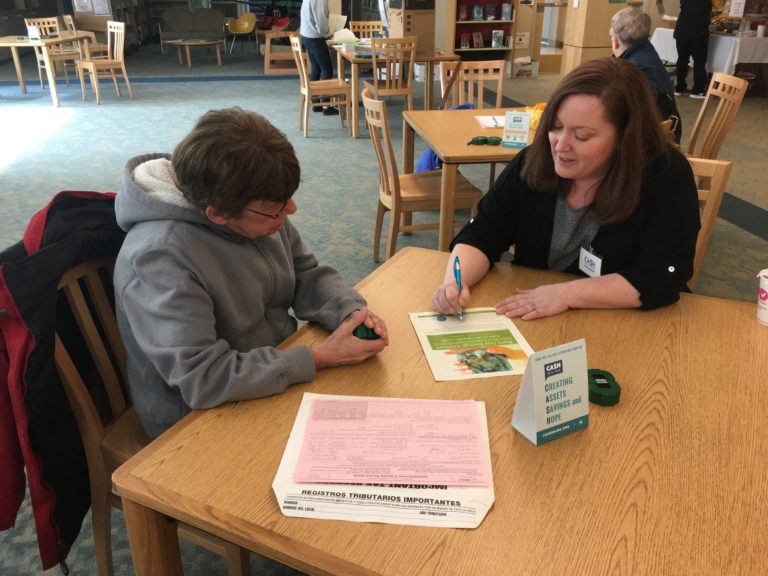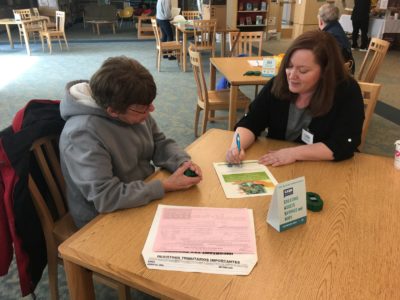 Tax season is in full swing, and at the 34 CA$H Coalition tax prep sites throughout the state, dedicated staff and volunteers are helping to make sure that hardworking Mainers get the most out of their refunds through smart financial planning. Now in its fifteenth year of offering this free service, CA$H Maine is a statewide collaboration of ten coalitions which encompass 50 partners from the not-for-profit and business world. The John T. Gorman Foundation has been a proud supporter of the Maine CA$H Coalition as well as New Ventures Maine (NVME), the organization that helps to oversee the financial capability integration project, since 2014.
This year, the CA$H sites in Maine are benefiting from technical assistance provided by a national nonprofit, the Corporation for Enterprise Development (CFED), which is dedicated to expanding economic opportunity for working families. "CFED is one of the leading groups in the country thinking about these issues, and it's a huge opportunity for NVME and the Coalition to have them as a resource," said Nicole Witherbee, Chief Program Officer at the Foundation.
As one of only three groups selected to receive this assistance, CA$H Maine is making the most of it, and is already tweaking the way it provides its services based on CFED's counsel. For instance, some coalitions are using a new tool called Client Journey Mapping, which is meant to help staff and volunteers envision what the experience of using the tax prep services is like from start to finish. CFED has also connected NVME with other CA$H sites throughout the country who have expertise to share.
Coalition partners and New Ventures Maine staff are also always on the lookout for opportunities to connect program participants with resources like matched savings programs, financial literacy classes, and emergency assistance. "We've learned that this financial integration can happen at any time during the process, whether it's during the initial phone call to make an appointment or when a client discloses a major life change during a tax prep conversation. We're making sure that there are multiple points of connection for people to use our services," says Janet Smith, Western Regional Manager at New Ventures Maine and CA$H Maine Financial Capability Project Coordinator.
CA$H Maine is notable for its smart use of data to guide and refine its programs, and its client outreach strategy is no exception. Coalition members have learned that different forms of marketing are more effective in different areas: TV spots are highly effective in Aroostook County, for instance, while tribal communities are more likely to learn about the sites from newsletters. Based on a review of demographic data of program participants, which revealed that clients tended to skew older, the coalition is conducting more outreach to younger people across the State. Members have tried strategies like putting fliers in kids' backpacks and leaving information at Head Start sites to let young parents know about the resources available to them.
This tax season is also the first year that Mainers will be able to benefit from a fully refundable state Earned Income Tax Credit—a change that New Ventures Maine worked hard to make happen. The coalition will be at the State House on March 29th to celebrate this achievement and to raise awareness about their work. Thanks to the staff and volunteers behind the CA$H Coalition, many more Maine families will be on the path to achieving long-term financial stability.