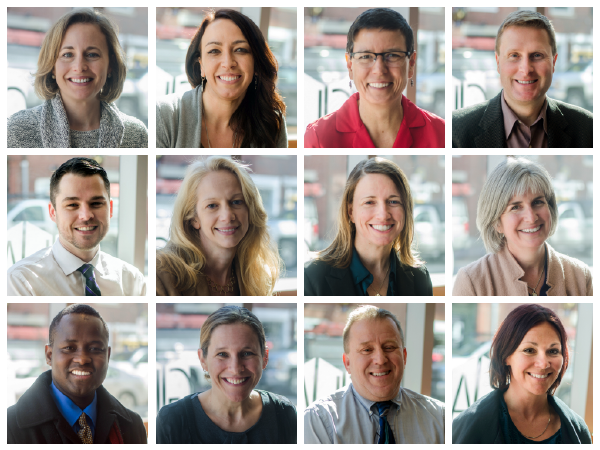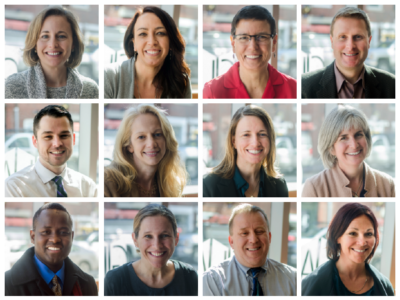 In January, the Foundation was pleased to announce the second cohort of the John T. Gorman Fellowship, a leadership program in Maine for select nonprofit and public sector professionals. The Fellowship aims to help participants become more focused on results and build the vision, confidence and competence required to advance change and improve the lives of vulnerable people throughout the state. The inaugural Fellowship, which convened in 2015, attracted a group of extraordinary leaders who have already begun to make considerable progress on the goals that they defined in the program.
The 12 fellows in this year's class come from across Maine and range widely in terms of interests, experiences and backgrounds. They are unified by their shared commitment to issues related to the Foundation's mission and investment priorities: improving educational achievement for young children, promoting successful transitions to adulthood for vulnerable older youth, helping struggling parents to support their families, and enabling more low-income seniors to remain in their homes as long as possible. To learn more about this year's Fellows and the strengths they bring to the program, please visit the Fellowship section of our website.
The Fellowship's curriculum consists of six two-day seminars that will be held over the course of 2017, the first of which will kick off later this month.  The seminars will be centered around a results-based approach, and will feature outside speakers, hands-on exercises, and discussion to help participants fully engage important issues and skills. Fellows will learn how to leverage data, partnerships, their own strengths, and their place within the systems they work in to affect change. The seminars will also give participants the opportunity to hear from and interact with national experts on topics related to the curriculum and content areas.  In between sessions, the Fellows will work independently – and with the help of Foundation staff and others, when necessary – to incorporate what they've learned into their organizational roles.
The Fellowship's charge to its participants is to make a measurable difference in the lives of Maine people by November 2018. All of us at the Foundation look forward to seeing what this remarkable group of leaders will achieve.