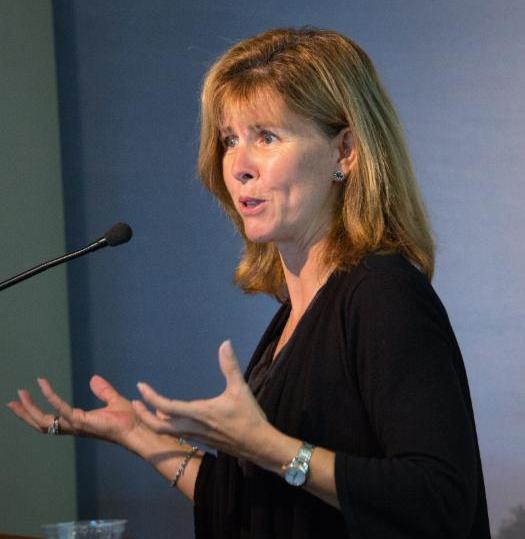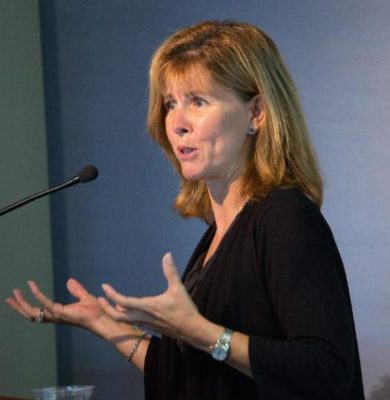 As part of our commitment to helping vulnerable young people in Maine successfully transition to adulthood, the John T. Gorman Foundation believes that everyone who works with and serves those young people should be up-to-date on the latest research about adolescent brain development—and how the circumstances in which kids grow up might affect that process.
That's why on the morning of September 13th, we organized a forum in Portland called "Hard Lives, Bright Futures: Why Brain Science Matters When Working with Vulnerable Older Youth." The keynote speaker, Dr. Elizabeth Cauffman, is a leading expert in the field of adolescent psychology and how brain development affects the way that young people take risks and make decisions. Her research has played a key role in recent Supreme Court cases, including one that abolished the death penalty for those under 18.
Dr. Cauffman spoke to more than 100 attendees about the science behind adolescents' developing brains. After presenting studies that show that young people don't fully form their ability to accurately assess risks, control impulses, or project long-term impacts of their choices until they reach their mid-twenties, she noted that research suggests that this is often the point at which many young people who have committed offenses in the past stop their criminal behavior.
Her remarks were followed by a panel discussion involving Jon Bradley of Preble Street, Dianna Walters of the Muskie School of Public Policy at the University of Southern Maine, and Chris Northrop of Maine Law, who work respectively in the fields of homelessness, child welfare, and juvenile justice. The thoughtful discussion connected Dr. Cauffman's research to issues facing young Mainers, and the panelists made the case for including youth perspectives in the process of reforming policies. As Walters said, "when young people are engaged as partners with adults during this developmental period, we're able to tap into this wealth of knowledge, expertise and creativity in ways that benefit the young people themselves and their communities."
In his introduction, the Foundation's President and CEO Tony Cipollone said that Dr. Cauffman's work "has implications for virtually every system with which young people in Maine come into contact." He added, "if we are going to end the far too prevalent cycle of generational poverty, the policies and practices that we advance for young people must be driven less by anecdotes, politics and efficiency, and more by solid science and research."
Thanks to all who joined us for the event. For those who weren't able to be there, we're pleased to share this brief video which includes some of the highlights of Dr. Cauffman's talk.
If you are interested in a more in-depth examination of adolescent brain development, please see this publication that the Foundation co-authored with the Muskie School of Public Policy of the University of Southern Maine.