At the core of the John T. Gorman Foundation's work with seniors is our conviction that older people in Maine should be able to remain safely in their communities as long as possible. One way to ensure this is to make the physical condition of those homes safer. Simple measures like installing grab bars in the shower, repairing gaps in the floor, and checking smoke detectors can go a long way towards preventing injuries in the home and helping seniors live independently.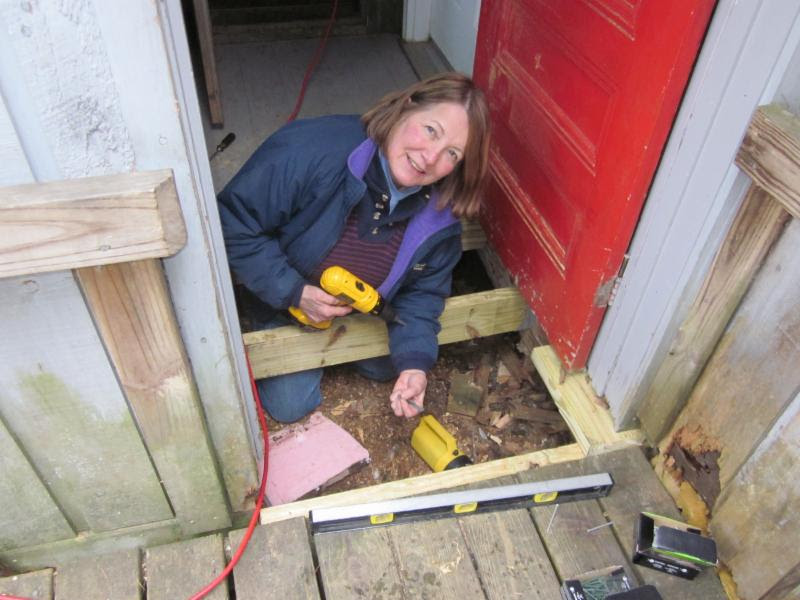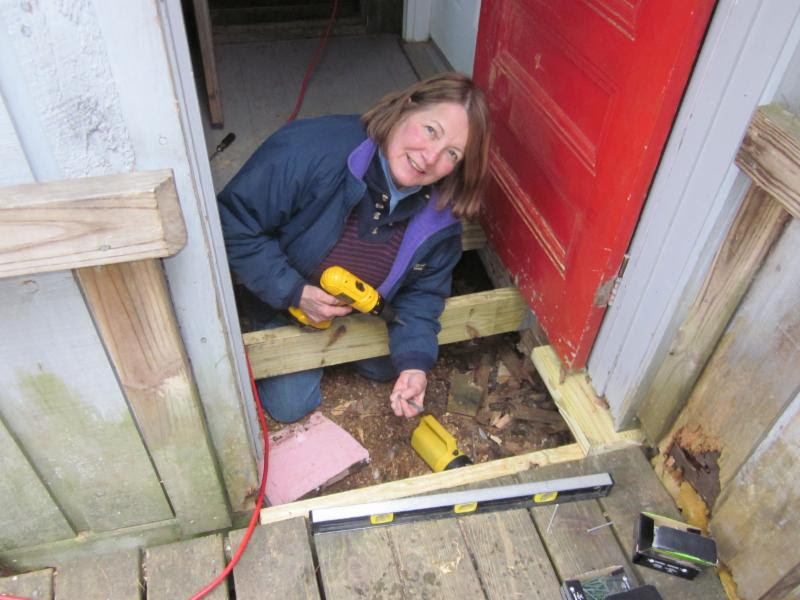 Community Aging in Place (CAP), an innovative new program of the Bath Housing Development Corporation and its community partners, is helping provide such modest home modifications to income-qualified seniors of the greater Bath region. Debora Keller, executive director of Bath Housing, conceived of the program with the knowledge that the waiting list for low-income seniors to move into affordable housing was nearly two years long. Keller wondered: What might help older people stay safely in their own homes for longer?
After working closely with the John T. Gorman Foundation in the concept stage, Keller and her staff used the Foundation's startup funding of $156,000 to get the CAP initiative off the ground last October.
"The Foundation has been a true partner throughout this endeavor. From connecting me with those involved with similar programs in other parts of the country, to thinking through strategies to empower homeowners during the modification process, I could count on the staff to help maximize my resources," says Keller. Earlier this year, the Foundation provided another grant of $40,000 over two years to help the program expand.
Based on a successful model in Baltimore, the CAP program sends Bath Housing's maintenance staff into the community to perform safety checks and simple repairs and upgrades for low-income people over 60. Bath Housing partners with Habitat for Humanity 7 Rivers for some of the more intensive home modifications, like building ramps and basic weatherization. Twenty-nine residents of the Bath region have benefited from the program so far, and the feedback has been overwhelmingly positive. One 64-year-old participant's feedback shows the impact of the initiative: "What a difference. I can't believe I have gone this long without [the modifications]. I feel much safer."
Keller and the coordinator of the CAP program, Amy Liechty, have fielded calls from organizations around the state who are interested in replicating the effort, and the initiative has received media attention as well. To help others learn from their experience, Bath Housing is engaged in a rigorous evaluation, looking at the health outcomes and levels of isolation among participants to measure the effects of the CAP program. This simple idea promises to have a major impact on the way many Mainers age in their homes.