At the John T. Gorman Foundation, we're proud to support many organizations that are improving the lives of Mainers throughout the state. But we know that these organizations' greatest resource is the dedicated staff who serve as their leadership. In 2014, we made the strategic decision to help bolster this resource by establishing the inaugural John T. Gorman Foundation Fellowship, an opportunity for the rising generation of nonprofit and public sector leaders in Maine to hone their skills as well as to acquire new competencies.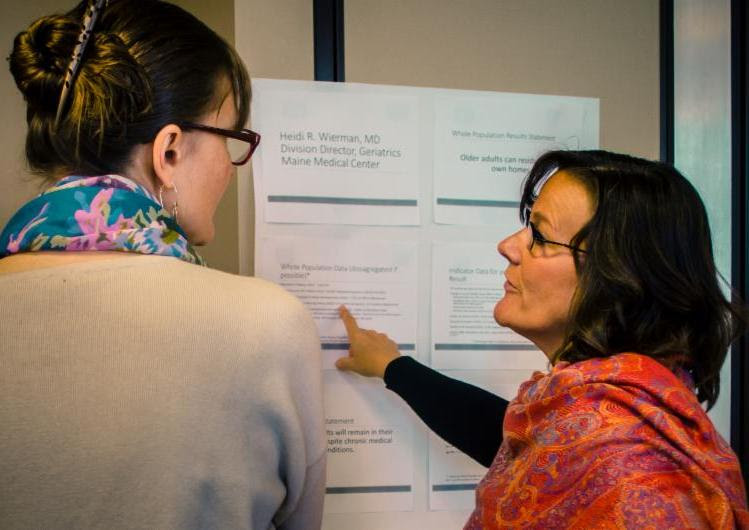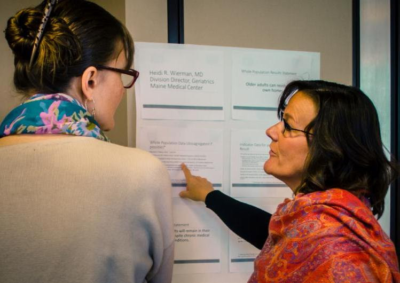 Ten outstanding individuals were selected as part of this first cohort, and completed a rigorous curriculum designed to help them bring a focus on achieving measurable results to their work. Although the last of the six seminars of the Fellowship was held this past November, the Fellows have continued to collaborate, working together towards the goal of changing outcomes in the population they serve by September of 2016. In March, the first class of Fellows held a meeting to check in on their progress and help each other work through obstacles.
Fellow Louise Marsden, vice president of Family and Early Childhood Education at The Opportunity Alliance, played a key role in convening the group. She came away from the meeting reinvigorated to take on the challenging task at hand.
"Each Fellow is working to change practices within each of their organizations, and is supporting their colleagues and key strategic partners in learning to keep results at the focus of their work," she says. In a direct application of the skills that they have acquired as part of the Fellowship, this cohort is also actively looking for opportunities to collaborate by sharing data and strategies with their peers.
The Fellows had another important objective for their meeting: to provide their feedback on the Fellowship's curriculum as the Foundation prepares for second cohort.
We will be welcoming applicants for the cohort of John T. Gorman Fellows when our application launches on our website on June 17th. Once again, we're recruiting nonprofit and public sector professionals who serve Maine's children, youth and families, as well as seniors in our communities and have a desire to bring a focus on results to their organizations' approach. We will be releasing more information about our plans in the next few weeks—check back on our website to learn more.