Many of us know that Maine's population is getting older – fast.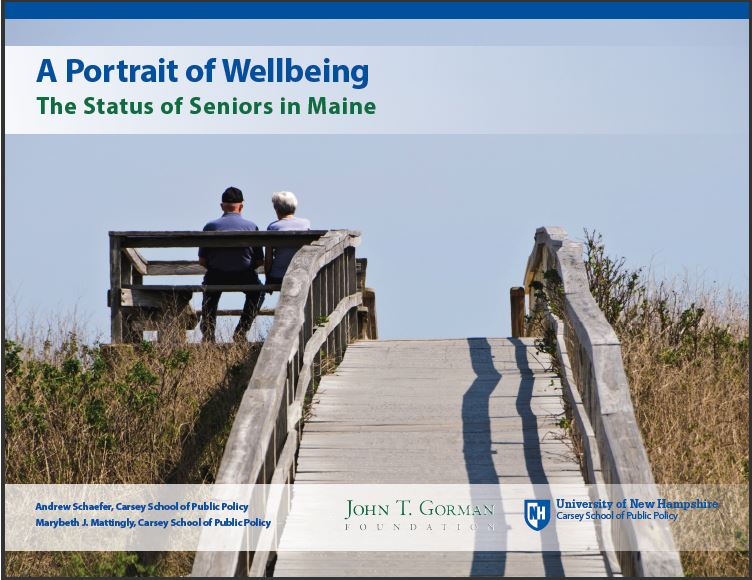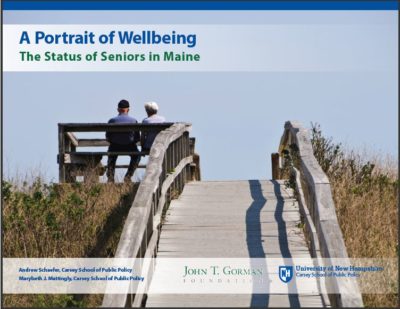 But how does this demographic shift affect the everyday lives of seniors around the state? Can they afford to stay in their homes? Who makes up their social safety net? Do they have enough income to live comfortably, or are they just barely getting by?
To help answer these questions, and to guide the John T. Gorman Foundation's senior-related investments, the Foundation commissioned researchers at the Carsey School for Public Policy at the University of New Hampshire to examine Census figures and benchmark the housing, economic and social wellbeing of Maine's seniors against that of residents in neighboring states.
The resulting report, "A Portrait of Wellbeing: The Status of Seniors in Maine," provides an in-depth look at how older Mainers are faring compared to their peers in New Hampshire and Vermont, and also evaluates the status of Maine's seniors in different regions within the state.
Some of the report's conclusions confirmed what Foundation staff and other partners working on the ground had long believed to be true. For instance, low-income seniors around the state consistently fare worse than their higher-income peers on indicators of well-being: They are more likely be burdened by housing costs, whether they rent or own, are less likely to be married, and are three times more likely to live alone. Other points raised new concerns, such as the finding that older people in southeastern Cumberland County, which includes the city of Portland, were more likely to be poor or low-income when compared to those living in other areas of the state.
To respond to the many needs of Maine's senior populations, the Foundation is committing $900,000 in funding over two years to organizations that are providing services that older Mainers need most.
"When we looked at the report's findings alongside what we've learned from making grants over the past few years, we saw that Maine's seniors struggle the most in four areas: food insecurity, transportation, home safety and companionship," said Tony Cipollone, the President and CEO of the John T. Gorman Foundation. "We decided to target our funding in these areas to make the biggest difference."
To further maximize the impact of the Foundation's funding, the grants will be made to agencies with proven track records in their work with seniors. With their help, Maine will be able to rise to the challenges posed by its aging population.