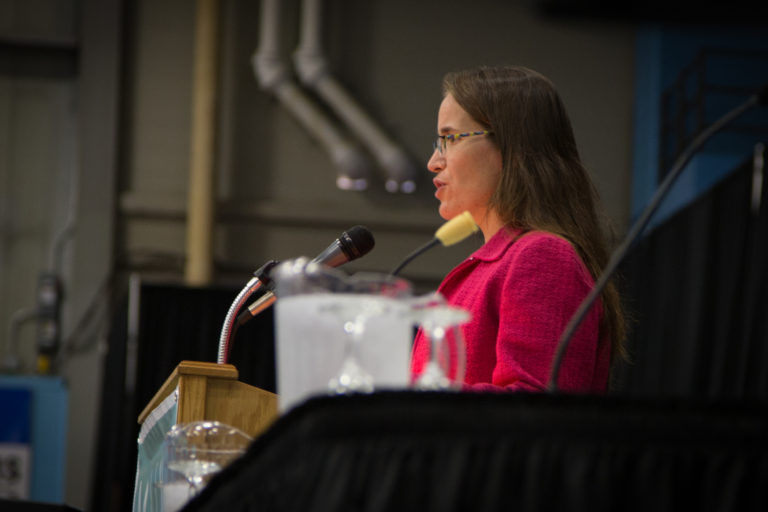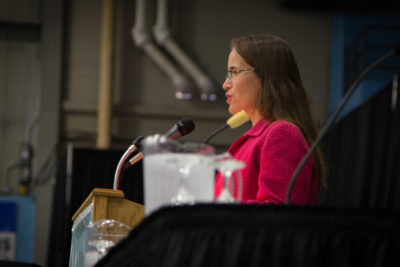 This fall, more than 500 policymakers, researchers and other Mainers working to support older adults in the state gathered in Augusta for the second annual Maine Summit on Aging. Sara Gagné-Holmes, Senior Program Associate at the John T. Gorman Foundation, was one of those in attendance.
"For me, the summit highlighted the untapped resources that Maine's seniors represent, as well as the extraordinary efforts underway in Maine to create communities that enable everyone to age with dignity," Gagné-Holmes said.
From sessions on age-friendly community models to exploring creative solutions to providing transportation for rural seniors, the summit focused on practical pathways to ensure that older Mainers are able to lead independent and healthy lives for as long as possible. The Foundation was proud to serve as a sponsor for the Summit.
In a plenary session, a new research report evaluating an alternative means of determining poverty for seniors was presented by Beth Mattingly, Director of Research on Vulnerable Families at the Carsey School of Public Policy at the University of New Hampshire. These findings indicated that for older Mainers, medical expenses place a major burden on limited resources. Another report is planned for publication in early 2016, and will provide an in-depth look at how Maine's seniors are faring on a variety of indicators. Both reports were commissioned by the John T. Gorman Foundation.