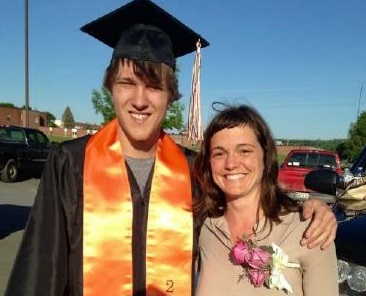 Legal advocacy is one of the best tools available to ensure that vulnerable kids are receiving the education they deserve. In Maine, the KIDS LEGAL project of Pine Tree Legal Assistance, the state's federally funded civil legal aid organization, provides this kind of advocacy for young people. As part of its priority area related to helping older youth successfully transition to adulthood, the John T. Gorman Foundation invested in the KIDS LEGAL project in 2013, supporting a new two-year attorney fellowship specifically focused on youth educational issues. The staff position was designed to provide direct assistance to middle and high school students, as well as trainings to educate community organizations and partners about the legal rights of young people in Maine.
The first recipient of the KIDS LEGAL Fellowship, Kathryn Hutchison, just completed her two-year appointment—and by all measures, her work has been an immense success. Hutchison handled 120 cases over the course of the Fellowship – 20 percent more than the original goal of 100 cases. Of the cases that required more intensive services through extended representation, 94 percent had positive outcomes.
One of the primary goals of the Fellowship was to minimize the number of clients' long-term suspensions or expulsions from school. Research has shown that such disciplinary measures don't actually improve students' behavior, but they do make a productive life and gainful employment a more difficult prospect.
Nan Heald, executive director of Pine Tree Legal Assistance, says that Hutchison used various channels to intervene against these practices.
"The KIDS LEGAL Fellowship has provided advocacy for high school students facing long-term removal [from school], ensuring that they have a fair chance at a thriving future," Heald said.
In one such case, Hutchison worked with a high school senior who was on the verge of expulsion. She successfully advocated for him to be reinstated in his classes with the added support of a behavioral plan, daily counseling and a specialist to help him manage his conduct. These measures worked: The student graduated with the class of 2015. Other major victories included helping a 16-year-old who fled an abusive home environment maintain stability by staying enrolled at her current school; and using legal channels to secure neurological testing that corrected a misdiagnosis for another student. Once diagnosed correctly and provided appropriate supports, that student jumped four grades in reading in less than a year.
The Bangor-based Hutchison also expanded awareness about the legal rights of young people in central and northern Maine, forging relationships with Juvenile Community Corrections Officers (JCCOs), caseworkers, educators, other attorneys and mental health professionals. Through trainings and one-on-one consultations, she provided information about special education rights, attendance and truancy, the specific needs and rights of homeless students, and a host of related topics. Although her time in the KIDS LEGAL Fellowship concluded in September, Hutchison will continue to strengthen these relationships. She has transitioned to a position as a staff attorney at Pine Tree, building bridges between the educational, judicial and legal communities.
Given the substantial positive outcomes for young people achieved by the KIDS LEGAL Fellowship, the Foundation decided to renew its investment in the position. A new fellow, Betsy Boardman, began working out of Pine Tree's Augusta office in September. Through her efforts, even more Maine kids will receive the education and opportunities that they deserve.