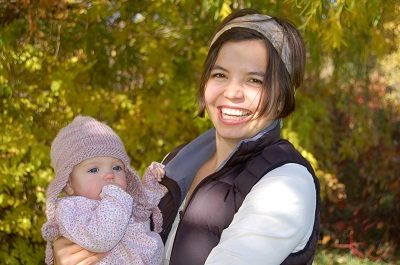 Increasingly, policymakers, practitioners and other thought-leaders nationally are recommending that social service programs transition from considering the needs of children and adults separately to designing services that are meant to work for the whole family.
Called a "two-generation approach," the underlying principle of this strategy is that permanent family economic security is easier to attain if opportunities and supports are simultaneously offered to both children and those who care for them.
Soon, residents of Washington County will be able to benefit from this approach. Community Caring Collaborative, a group of nonprofits, businesses, hospitals and post-secondary institutions that provide services to families in need, will leverage support from the White House, the John T. Gorman Foundation and others to launch a new initiative called Family Futures Downeast.
Along with a number of partners, the Community Caring Collaborative designed Family Futures Downeast (FFD) to provide economic and educational benefits to working parents and high quality early education for their children. When the program officially launches—which is expected to be in June 2016—parents can take free classes at one of the two higher educational sites in the county: Washington County Community College and University of Maine at Machias.
These classes have been designed to be directly relevant to the lives of adult learners and to help develop both academic and personal skills through a Family Studies curriculum. While parents are in class, their children will benefit from early education programs offered through Child and Family Opportunities, a high quality local provider.
Throughout the program, coaches will offer comprehensive support for families' financial, social and academic needs in a "wraparound" approach. After students have completed the FFD program, they can choose to further their education by transitioning directly to an associate's or bachelor's degree program, or to start a job with help from Axiom Education and Training Center. The state is providing support to track the program's results.
This innovative public/private partnership has garnered enthusiasm within Maine and far beyond its borders. The president of Washington County Community College, Joe Cassidy, has been deeply involved in the program's planning, and is thrilled to see it get off the ground.
"We are confident that this approach to education will have real and measurable results for the participants in the program," Cassidy said. "This is a wonderful example of people in the Downeast region coming together to effect positive change."
This fall, the White House Rural Council designated FFD as one of only 10 Rural IMPACT demonstration sites in the country, and the only such site in New England. This cross-agency effort is rooted in a whole-family framework, and the designation will provide the program with technical assistance, added staff capacity, and the opportunity to learn from the other sites in the national network.
The Rural IMPACT designation triggered a $100,000 startup investment from the John T. Gorman Foundation, as well as a $100,000 grant from the Annie E. Casey Foundation. Nicole Witherbee, Chief Program Officer at the John T. Gorman Foundation, strongly believes in the program's potential.
"Family Futures Downeast has brought new thinking to an old problem, and that has the power to change lives in Washington County," she said.